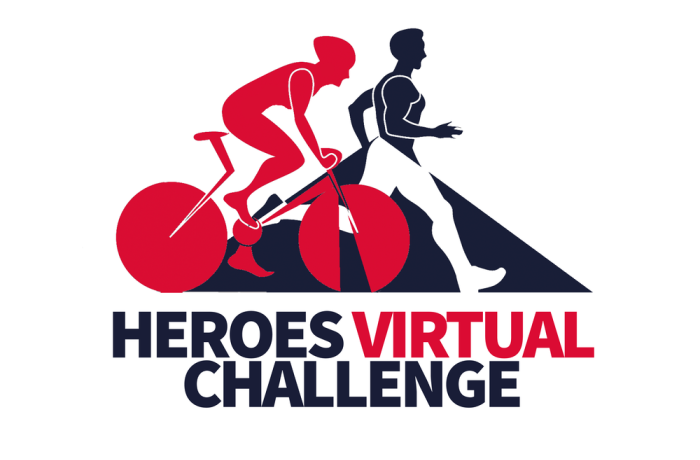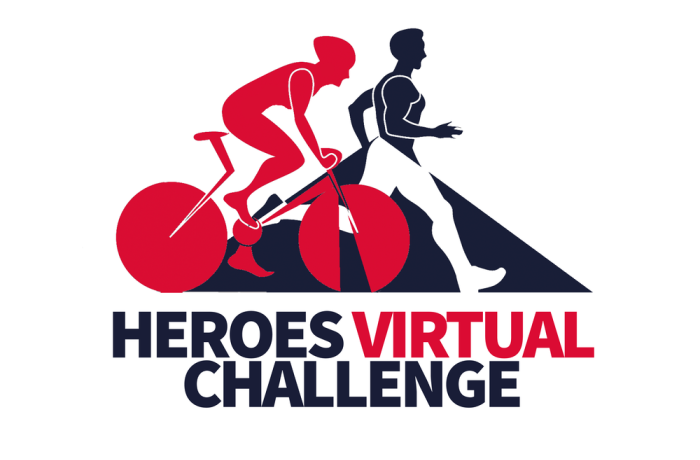 Heroes Virtual Challenge
One month. 100k in your own time, in your own way. Raise funds for our veteran community.
To enable everyone to take part in the Heroes Challenge and commemorate D-Day 75, the event has gone 'virtual!
Complete a total of 100km in 30 days. Our Heroes Virtual Challenge can be completed anywhere, at any time, by anyone. Run, walk, cycle, swim, row, or do whatever you like. Set your challenge, do it your way by September 30 and raise vital funds to support services and care for Royal Navy and Royal Marine veterans. This includes staffing, entertainment and room comforts in residential homes, as well as free physiotherapy and chiropody treatments every week. 
Not only that, but our Heroes Virtual Challenge is a great way to keep individuals and serving personnel motivated and accountable for their fitness goals. Join as an individual, or take part in a team. The best part is you can complete our virtual challenge from your own hometown or anywhere in the world, and yes even on board your ship!
How To Join
Register to take part in the Heroes Virtual Challenge. (Registration fee: £5)

Follow the steps to create a Heroes Virtual Challenge profile page, where people can view your progress and sponsor you. You can also share updates on your training and share progress pictures.

Connect your supporter page to Strava to make sure your activity is tracked instantly. 

Or you can manually add your activity on your profile page.

Make sure you track every activity you do, otherwise it won't be counted towards your total.

You can also join as part of a team, establishment or corporate.  

Check your progress on the leader boards and see how you individually, your team or your affiliate establishment compare.

Complete the challenge within the month and receive your well-earned medal! Additional prizes will be awarded to individuals and teams in certain categories.
For more information about this event, contact our fundraising team at fundraising@rnrmc.org.uk 
Price / Availability
Registration fee: £5 per person.
Fundraising target: £100 per person. 
Location
Virtual challenges can be completed anywhere.
Difficulty:

Moderate - Tough
This challenge is suitable for people of all ages and abilities. The 100K can be completed in any way, anywhere and at any time throughout September. 
Register for this challenge