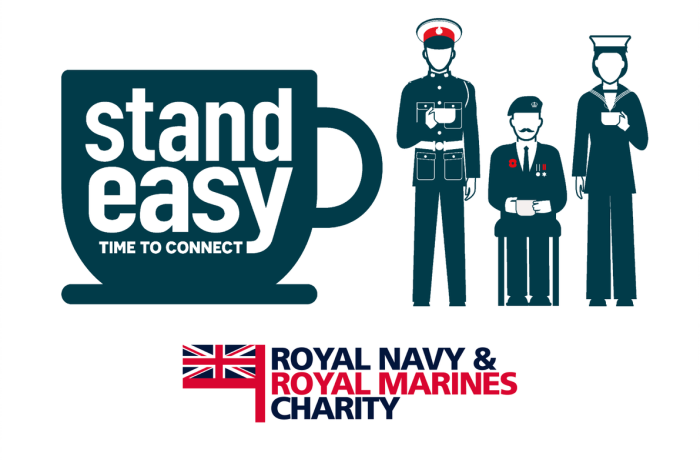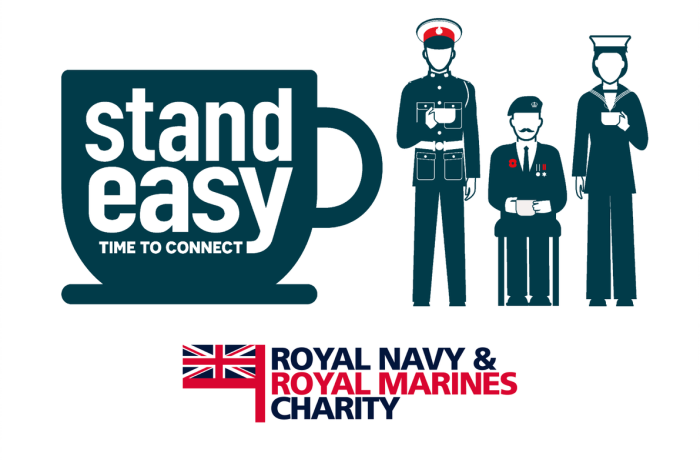 Stand Easy
TIME TO CONNECT 
Supporting mental health within the Royal Navy community is a central strand of the RNRMC's work. Through partnerships with a wide range of military and civilian organisations we provide quality care and support for those suffering from complex mental health issues, funding treatment, counselling and outreach services. We also invest heavily to improve mental wellbeing, tackling issues such as loneliness and isolation. From improving social spaces on ships and bases, to helping elderly veterans remain connected, RNRMC funded projects help combat the causes of mental health issues, as well as managing the effects. 
Being part of the Royal Navy or Royal Marines has many benefits, but military life can also increase feelings of loneliness and social isolation due to the unique strains of long periods away from loved ones. That's why we think it's important to talk, recognise the challenges faced and check in on one another.   
It is for this reason that we are asking you to host your own Stand Easy coffee morning, in true Navy tradition, to help us raise vital funds needed to support our sailors, marines, and their families. Whether you are currently serving or have hung up your cap, part of a Naval family or simply a supporter of the RNRMC - we would love for you to get involved. Demand for our assistance in mental health support has never been higher, and it is only thanks to our fantastic supporters that we are able to continue to meet this demand. 

When you sign up, you will receive everything that you need to kick start your fundraising in a fundraising pack. At registration, you can request a physical pack or a downloadable pack. If you have requested a physical pack, it will be with you in good time for your Stand Easy.
We have carefully considered the roadmap for the easing of COVID-19 restrictions when planning the Stand Easy campaign, and we truly hope that this will be an opportunity to see your loved ones again. However, we all know how quickly things can change. If this is the case, why not consider a virtual event, or rearrange your physical Stand Easy for when it is safe to do so. Please consider the requirement of social distancing and follow current government guidelines - your safety is our priority.

Sign up HERE

Download everything you need HERE
Difficulty:

Easy
The Stand Easy coffee morning can be held by anybody, anywhere. 
Register for this challenge