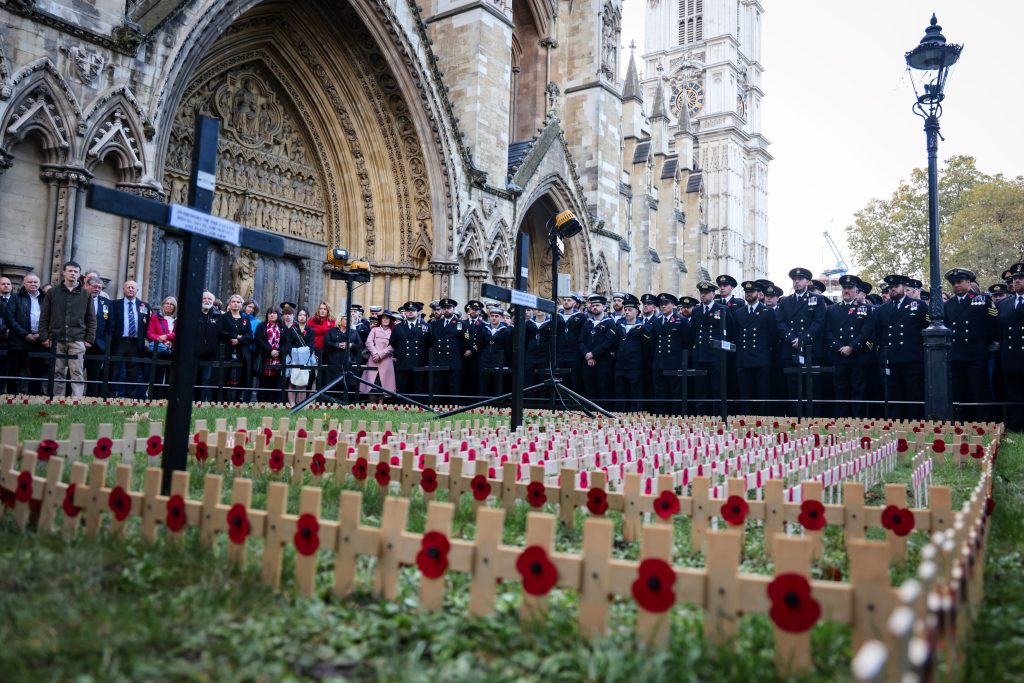 Serving and Veteran Royal Navy Submariners travelled to London at the weekend to remember those submariners who have died.
Hundreds of members of the Silent Service attended events at Westminster Abbey on Saturday, and at Middle Temple Gardens on Sunday, to pay their respects to those who made the ultimate sacrifice.
This year marks the centenary of the first ever Submariners Memorial Service held in 1923 following the establishment of the National Submarine War Memorial in 1922. 
Events are held over two days with serving submariners and veterans gathering for the Dedication of the Poppy Field of Remembrance at Westminster Abbey on Saturday.
The main event is the Remembrance Parade the following day and is attended by members of the Submariners' Association, serving and veteran submariners and Commodore (Cdre) Paul Dunn, Commodore of the Submarine Service.
Cdre Dunn is the Commanding Officer of the Submarine Flotilla, based at HMNB Clyde. 
From our youngest 17-year-old submarine trainee to a war veteran now aged 100, the weekend celebrated those submariners who continue to deliver our enduring mission whilst remembering those who have gone before us."
Following the Parade at Middle Temple Gardens, a Service was led by the Reverend Steven Dray, the Submarine Association Chaplain. During the ceremony there was a two-minute silence, wreath laying, and the reading of the roll call of submarines lost.
One of the youngest members of the Silent Service, Engineering Technician Rhys Tiffany (aged 17) laid a wreath on behalf of HMS Sultan.
It is a massive honour to represent HMS Sultan and the Submarine Service in laying a wreath. It is something I didn't expect to do, and I am immensely proud."
Engineering Technician Rhys Tiffany
Photos and article courtesy of The Submarine Family.