The inaugural United Kingdom Naval Support Facility (UKNSF) Golf Open took place on 23 June 2018 at the Royal Golf Course (RGC), Bahrain.
The Royal Navy and Royal Marines Charity proudly sponsor the event which saw 32 players from UKNSF, Mine Counter Measure Vessel Support and United Kingdom Maritime Component Command take part.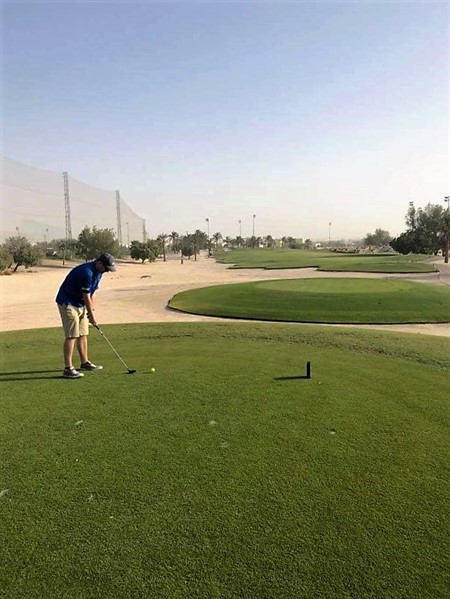 Petty Officer Physical Trainer (POPT) Dave Berry, the event organiser said:
"Today's event couldn't have gone any better, from the help and support given by the RGC Bahrain, to the competitors who have given up their well-earned downtime on a hot Saturday morning to experience one of the best golf courses in the Middle East."
The first tee off was at 6.30am, which gave players a chance to have a team photo in front of the clubhouse as well as the opportunity to walk around the course and take in the views.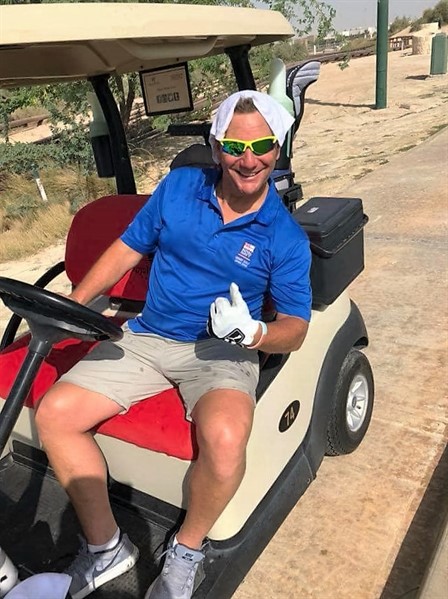 Three competitions took place throughout the day which included Division A - for players with a 14 handicap and below, Division B - 24 handicap and below and the Team event, giving each player the chance to win.
Some of the less experienced players were making their competitive debuts and Lt Tommy Murphy had never played a round of golf prior to the day, never mind take part in golf competition.
The winners of each event are detailed below:
Team Winners
Alice Cooper
Andy Hughes
Craig Wharrie
Andy Rae
Division A
Winner - Andy Hughes - 39 Points
2nd Place - Ryan McBride - 33 Points
3rd Place - Craig Gillham - 33 Points
Division B
Winner - Alice Cooper - 34 Points
2nd Place - Andy Stewart - 21 Points
3rd Place - Craig Wharrie - 21 Points
Event organisers thanked the RNRMC, RNRM Sports Lottery, Royal Navy Golf, Eastern Region PDEV Department, BFBS and everyone who helped make this event possible.
POPT Berry said:
"The next UKNSF Golf Open will be held in Oct 2018; make sure you get your names in early as we can imagine the uptake will be even bigger."