Last year, RNRMC partnered with the national holiday park operator Parkdean Resorts to award holiday breaks for deserving personnel, as recognition of not only their service, but also the families supporting them, for the extraordinary sacrifices and encouragement they provide whilst their spouses/partners and loved ones are deployed around the globe.
We are thrilled to announce that this year, RNRMC has not only partnered up with Parkdean Resorts but also enhanced the number of experiences that can be had at the China Fleet Country Club (CFCC), The Union Jack Club (UJC) and Victory Services Club (VSC)!
The opportunity to apply for the award is open to all ranks and rates, regular, reservist personnel and families, within the Royal Navy. In addition, under this award it also aims to recognise families that may have gone or are going through difficult times and where time away may help.
Further details of the eligibility guidelines and application process are contained within the Royal Navy Temporary Memorandum (RNTM) 09-022/21. 
To complete the application form please email mygrant@rnrmc.org.uk and we will send you the online link. 
Through our partnership with Parkdean Resorts last year, we were able to provide RN and RM families, such as the Hammonds, with a well-deserved holiday.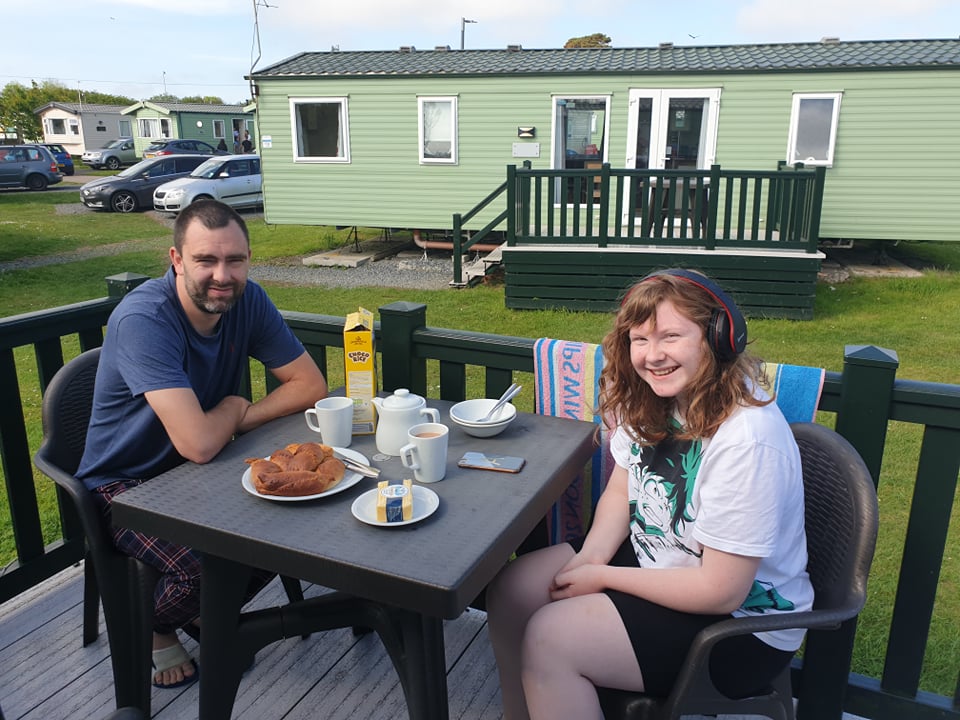 Samantha Hammond, whose husband is currently in the Navy, said:
We had such a fantastic time away and we are so thankful for the support of the RNRMC to enable us to be able to have a lovely holiday in Cornwall. Without your help we wouldn't have had anything like this, the work of the RNRMC has proved invaluable to families like us.