In 2022 the Falklands Conflict reached its 40th anniversary and to mark this milestone, the Royal Navy and Royal Marines Charity (RNRMC) established a new fund to support the participation of veterans and their families in commemorative activities and events.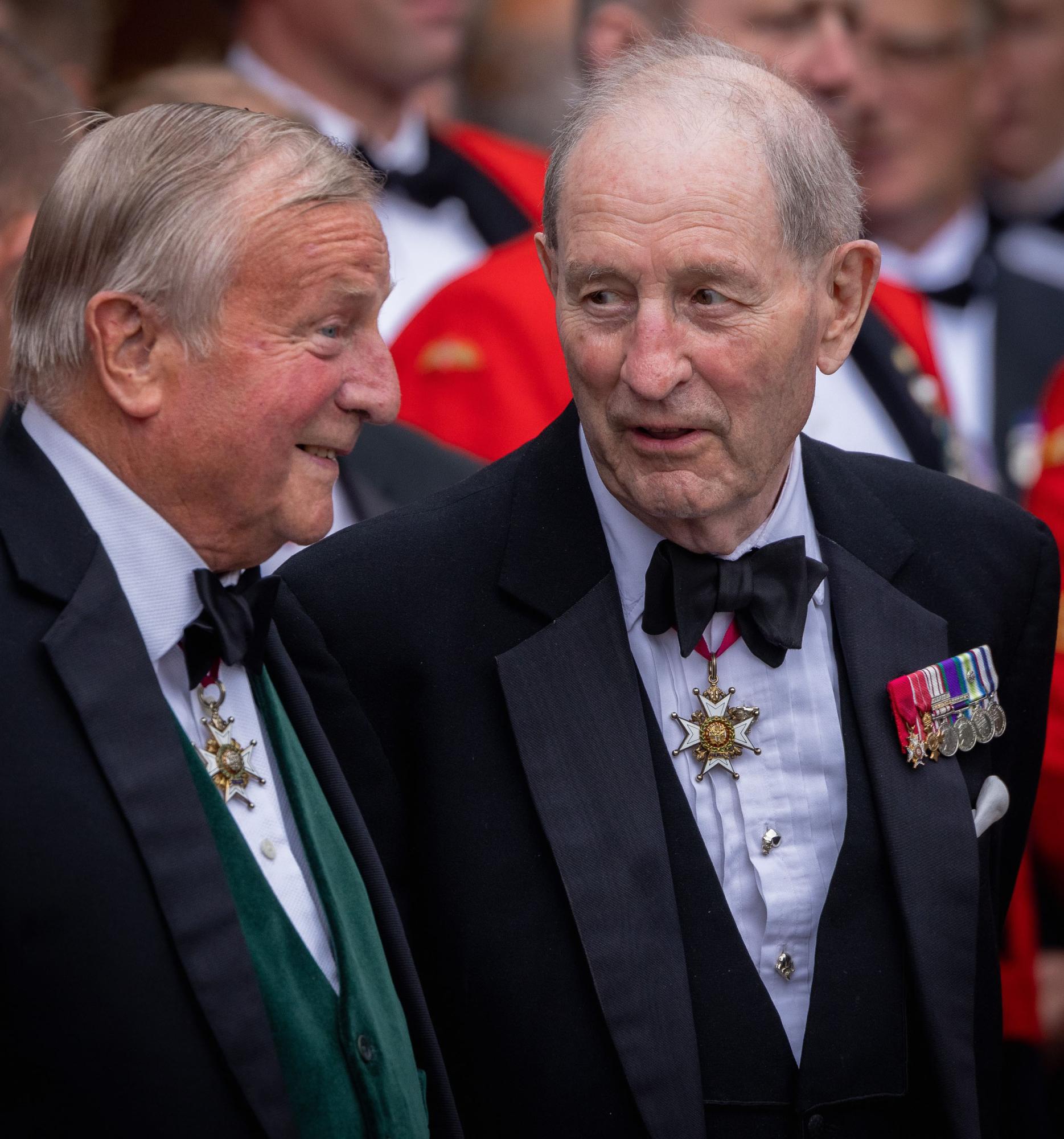 Over £100,000 has been distributed by the RNRMC to more than 30 organisations and associations, reuniting Royal Navy and Royal Marines veterans, many of whom having not seen each other for many years. For some, it was their first reunion since the Falklands Conflict, 40 years ago. 
Thanks to the RNRMC's Falklands 40 fund, commemorative events have taken place across England, Scotland, Wales and Northern Ireland, as well as several overseas. Among these was a particularly poignant event in the Falkland Islands; a commemorative Officers' Mess Dinner to mark the 1982 Falklands 'Landing Day' with invited veterans from the 1982 conflict.  
Commander John Childs RN from the British Forces South Atlantic Islands said:  
"Veterans were visibly moved by the positive reception they received and very much humbled by the occasion. They were also very willing to engage in conversation and share their experiences, which is always a therapeutic experience even if it is occasionally uncomfortable. The veterans alluded that most of the time they feel comfortable talking about 1982, but that periodically one particular event or conversation might trigger an upsetting episode. One former RFA officer said that he had been in two minds about turning up but was so glad that he did and that the occasion had surpassed all his expectations using the phrase 'spectacular'.  
The RNRMC grant made a prestigious event come together. It took any worry or embarrassment away with regards financial arrangements for the Veterans including the logistic arrangements for their arrival and departure for the evening."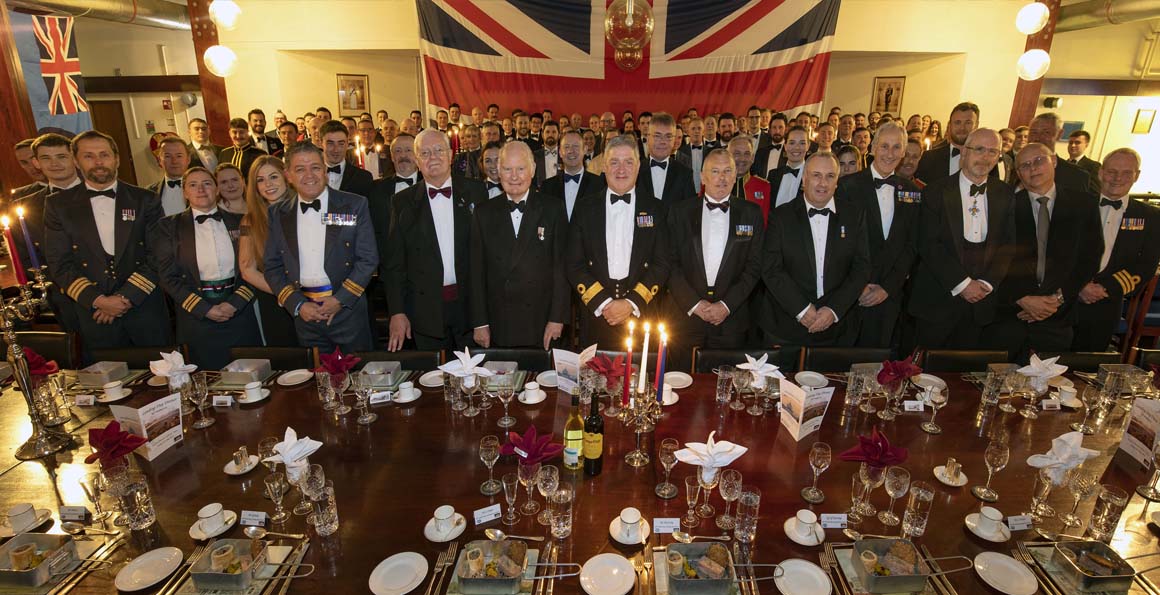 Many of the grants provided by the RNRMC contributed towards events organised by associations affiliated to a particular ship or unit. Although often small, these events were incredibly
important for those who attended, bringing together groups of veterans who are intrinsically bound by their past service together, even if they have not been in contact with each other for some time. Following an RNRMC supported reunion dinner for members of 3 Commando Brigade veterans who served in the Falklands, one attendee explained how the event facilitated emotional and powerful conversations among the veterans: 
Speaking to individuals about 'their war' was quite moving; how they coped with traumatic situations they found themselves in. It says a lot that they revealed details they have not spoken about for 40 years, only relating them now as they felt comfortable at that time, surrounded by other Falklands veterans who had gone through their own experiences. This made me reflect more on some of the moments myself and my comrades had been through, both good and bad. Thank you for making that happen.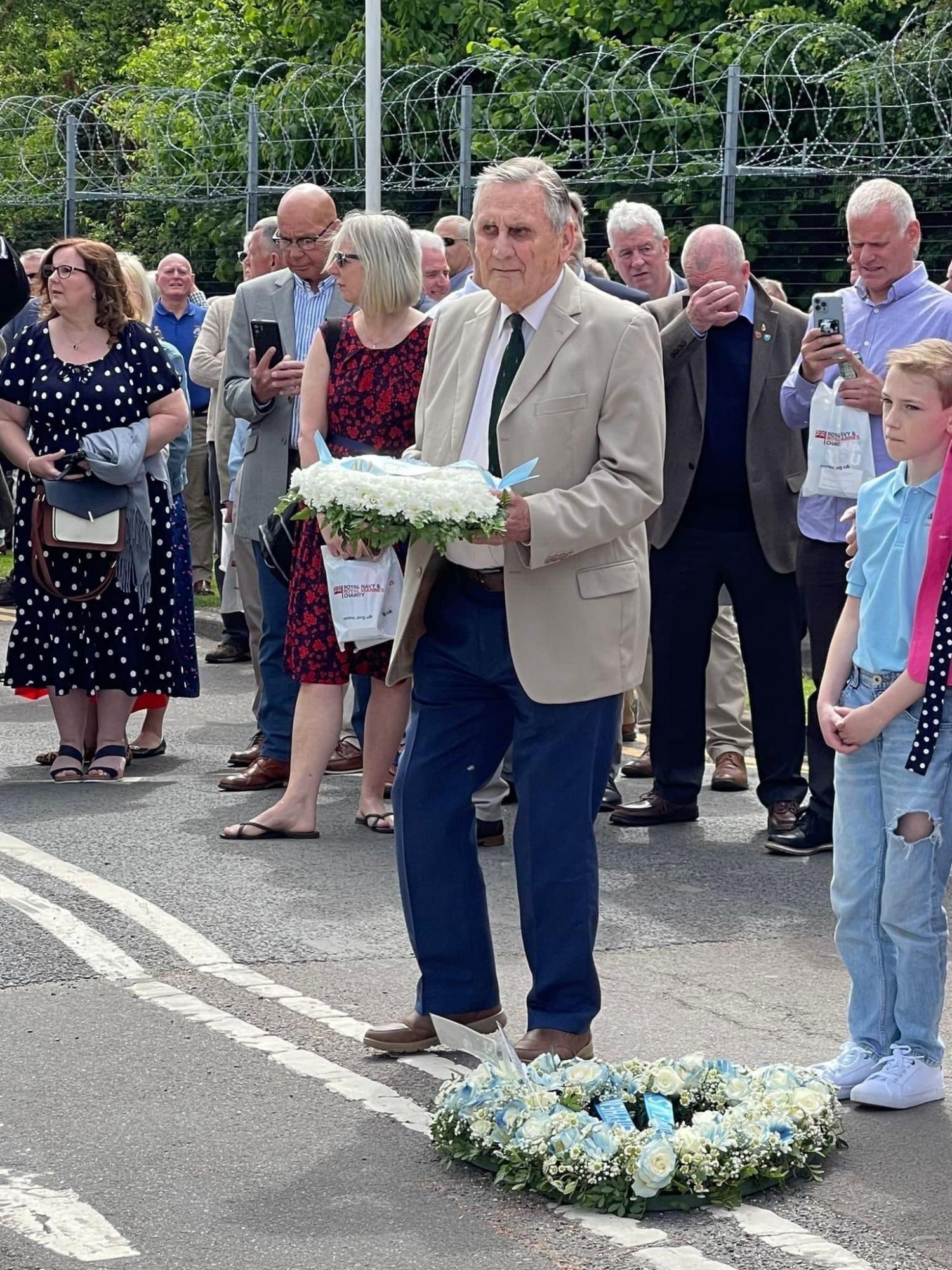 As well as funding a multitude of individual events, significant grants went to the Royal Naval Association, RMA – The Royal Marines Charity, and Portsmouth City Council to contribute towards large scale functions for the veteran community. Over the weekend of 17-19 June 2022, the RNA hosted over 450 Royal Navy veterans in an inspiring series of F40 commemoration events with support from the RNRMC Falklands 40 fund, combined with its 2022 Annual Conference & AGM, to 'reunite, relive, and remember'.
Speaking about the Portsmouth based events, Adrian Bell, Chief Executive of the RNRMC, said:  
"We are delighted to support the Falklands 40th anniversary events that are taking place across Portsmouth. We very much hope that our work with Portsmouth City Council will enable us to continue to support the people of the Royal Navy and Royal Marines past and present and honour their service to the nation."   
In thanking the RNMRC for the £12,000 grant received, RMA – the Royal Marines Charity, Membership Operations Director (West), Phil Gilby said:  
"We would like to sincerely thank the Royal Navy and Royal Marines Charity for their extremely generous funding support from the Falklands 40 Associations Fund. It meant that, at virtually no costs to members, we could support the NP8901 and HMS Endurance Reunion weekend at CTCRM, and the main Falklands 40th Anniversary Veterans' Parade to the Falkland's Memorial as well as support some of the other weekend events held in Portsmouth to honour those involved in the conflict. It also enabled us to contribute towards the cost of the Commemorative Dinner, hosting 210 Holders of the South Atlantic Medal, some of which were veterans from the Royal Marines. We know that this meant so much to so many."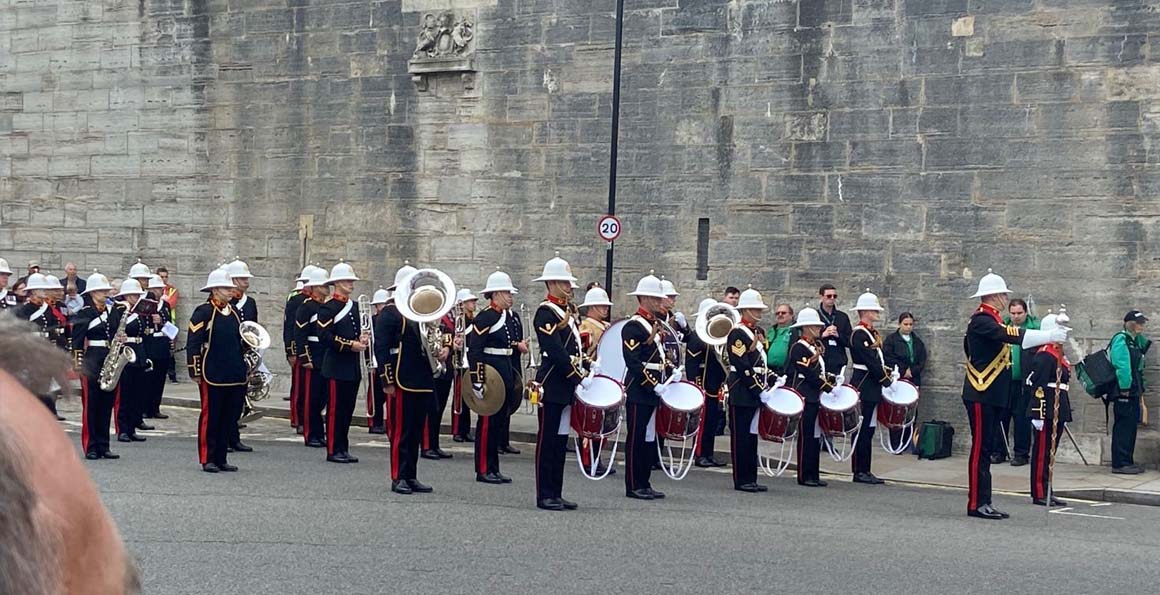 The impact and necessity of the RNRMC's Falklands 40 Fund was summerised by Mandy Lindley, Director of Relationships and Funding at the RNRMC: 
"We are so pleased that our grants have helped reunite shipmates and oppos at events across the UK and beyond. By creating the Falklands 40 Fund, the RNRMC have been able to respond rapidly to requests, allowing Royal Navy Falklands veterans to commemorate this anniversary together as they deserve to. 40 years on, the RNRMC is by their side."