After months of planning and extensive landscaping, a new garden and playground has officially opened at the YMCA Nursery on HMS Excellent.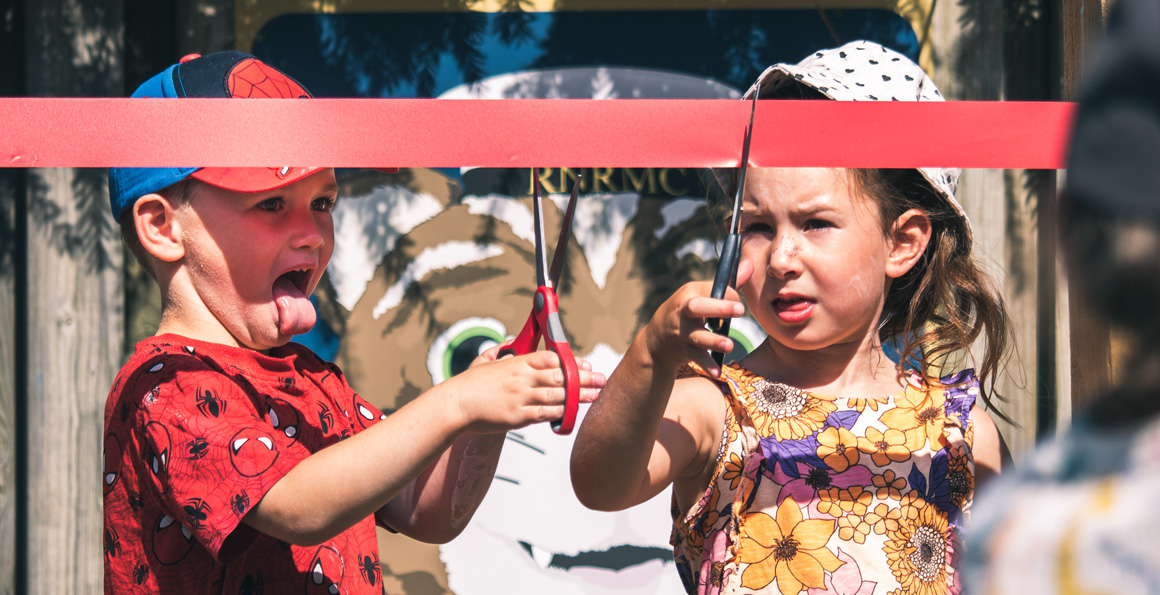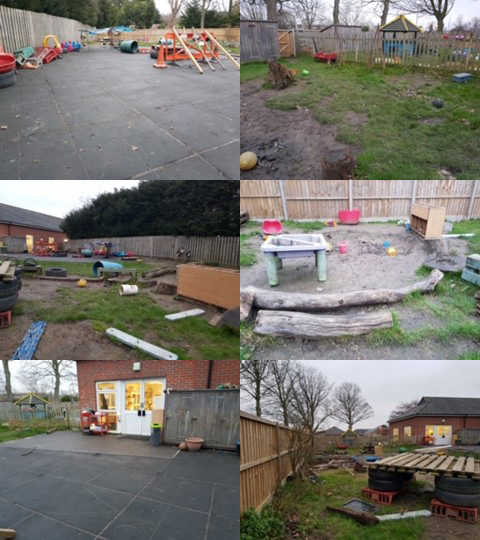 Thanks to a significant grant from the RNRMC, with additional funding from the Annington Trust, an unsuitable and uninspiring outdoor space has been transformed into an engaging garden for babies and toddlers from service families to enjoy.  
Quality outdoor learning environments offer positive places for children to play and learn and support emotional well-being through natural spaces. Prior to renovation, the nursery's garden areas had fallen into a state of disrepair and
were no longer meeting the emotional, learning or play needs of the children. The grass area had worn bare, creating mud pools when wet, and the tarmac playground area was unsafe with the surface lifting in multiple places. The garden environment was uninviting, potentially unsafe and did not meet the needs of growing children due to its lack of environmental diversity.  
Following a complete overhaul of the space, the garden is now an interactive and welcoming environment. Features such as climbing net, a tunnel, and a wooden watch tower with fireman pole give children the chance to play and blow off steam, while carefully considered sheltered spaces offer the opportunity for story reading, art and other quiet activities, allowing children at the nursery to spend more time in the outdoors than ever before. 
"The garden is truly amazing. The children now choose to be in the garden for most of the day. Most activities throughout the day now take place in the garden and children are becoming able to manage risks themselves due to the larger equipment. We have also noticed how the children are more engaged with their learning and their vocabulary development reflects this." 
Shannon Shuttleworth, Nursery Manager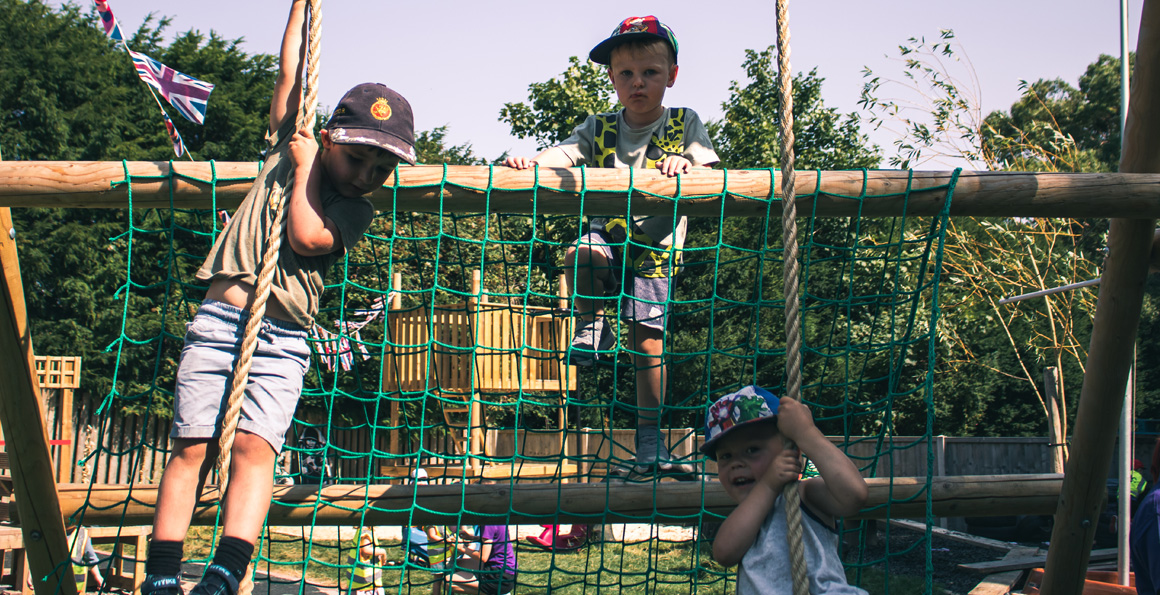 In a short speech at the opening event, RNRMC CEO, Adrian Bell, said:
"Supporting our service families is so important to us at The Royal Navy and Royal Marines Charity, and we provide grants for projects like this because we know how much this kind of facility means to Royal Navy families. RNRMC funding also allows renovations of this kind to take place, without the nursery having to pass on costs to families though increased fees. Well done to all who have supported the development of this project, and thank you to the Annington Trust for working with us. Looking around I can see that the end result is well worth it."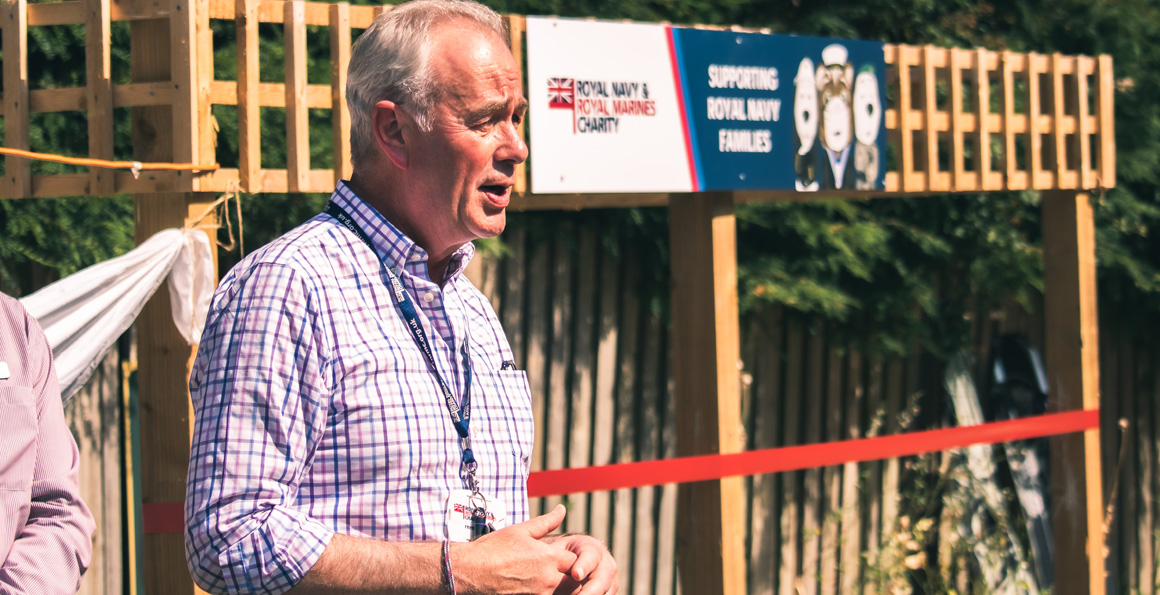 HMS Excellent's Commanding Officer, Commander Simon Turnbull, said: 
"It has been a real team effort to create this beautiful new garden for our great nursery.  I have always enjoyed hearing the children's voices chattering with excitement around the nursery, and I am sure all the youngsters in future years will love exploring their new play area.  I'd like to thank all those involved in bringing this idea to life, especially the Royal Navy and Royal Marines Charity and the Annington Trust for funding this wonderful new garden, and Banbury Builders for their care and workmanship in constructing it."