A group of Royal Navy sailors from St Vincent and the Grenadines have recently returned to their homeland to take part in the nation's 40th anniversary of independence celebrations. This once in a lifetime opportunity, known as 'Project Ruby', was achieved thanks to a grant from the Royal Navy and Royal Marines Charity.  
Dressed in their Royal Navy tropical uniforms, twenty personnel participated in a par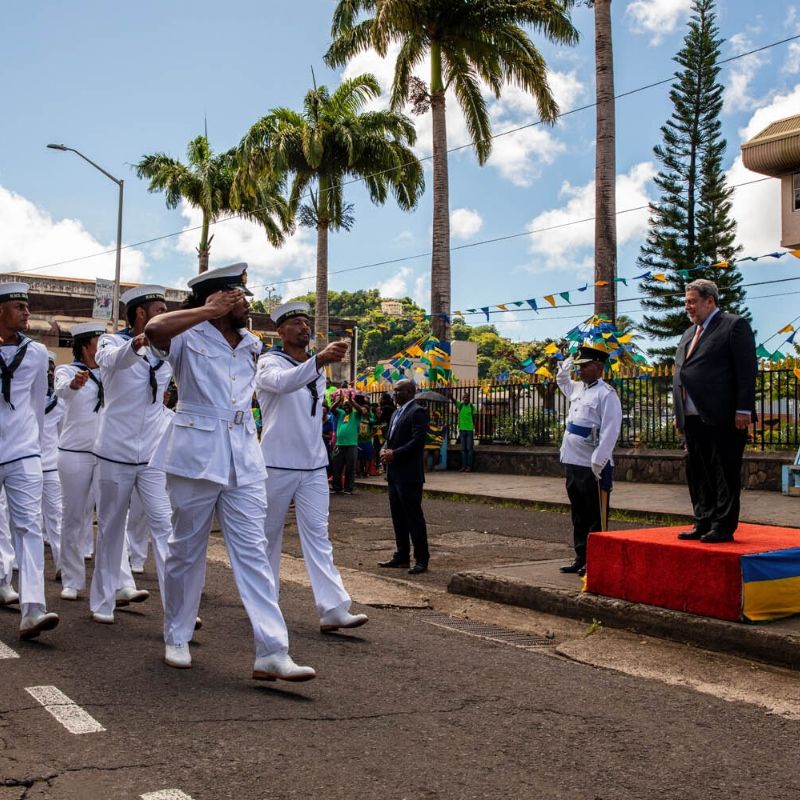 ade through the capital Kingstown, ending in Victoria Park, to mark the Ruby Anniversary of St Vincent and the Grenadines' independence. 
On the day of the celebrations, participants were inspected by the Governor of St Vincent and the Grenadines, Susan Dougan, before parading past the prime minister Ralph Gonsalves.  
"This is a once in a life opportunity," said Lesroys Williams.  
"Standing at attention on Victoria park to the sound of our national anthem, in front a large crowd of Vincentians is something I saw the older generation do when I was younger, and I always dreamt about doing one day." 
This sense of pride was echoed by PO Neshanta Creese, who said: "As a Vincentian living in the United Kingdom, I have been representing my country within the Royal Navy for more than a decade; the opportunity to participate in my country's 40th independence celebration is a very special one." 
During their visit home, the team carried out engagements with schools and colleges, speaking to local communities about life in the Royal Navy.  
"My ultimate aim in life is to inspire and to be a role model to young Vincentians," commented Bithia Dopwell.  
"Many of them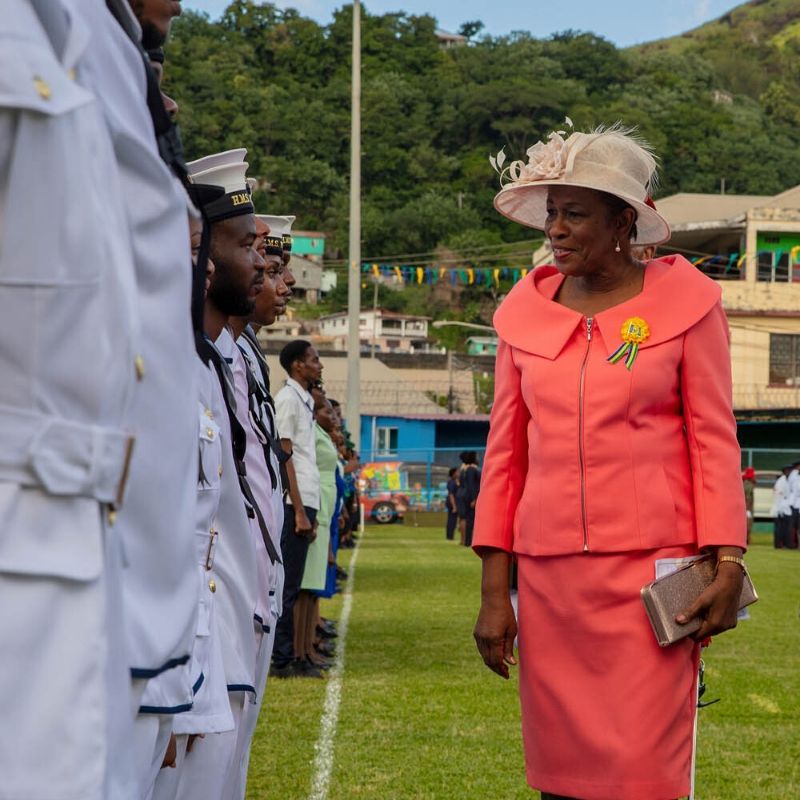 aspire to be to become sailors in the Royal Navy and hopefully our visit will give them that extra motivation to get out of their comfort zone and push even harder to make their dream a reality." 
This visit also allowed participants to spend precious time with their families, an opportunity that was particularly significant for Dopwell: "My father, who is now battling with chronic kidney disease, always said that he hoped one day to see me in my Royal Navy uniform on parade. When this opportunity arose, I immediately applied as I knew that this would fill my dad with so much pride and joy during this challenging time in my family." 
Speaking about the project, Captain David Wilkinson, of the Naval Service Commonwealth Network described it as: "a huge achievement".  
"With the help and support of the Royal Navy and Royal Marines Charity we have delivered something truly special." 
Captain Wilkinson added: "Project Ruby is beyond defence diplomacy, it is about community and sailors – the support we have received from our Charity was the key to success, the smiles from our sailors as they arrived at the airport is testament to how much this means to them."