After spending 32 years in the Royal Navy, Rob Thompson decided to use his sailing hobby to help others through a Cornish sailing charity
In 2016, the former Royal Navy helicopter observer and amateur sailor was helping to deliver a yacht for a friend. While moored at Falmouth Harbour, he chatted to the skipper of a nearby yacht who told him both his sons had benefited from a training programme at the sailing charity Turn to Starboard, and how the organisation was looking for volunteer sailing instructors.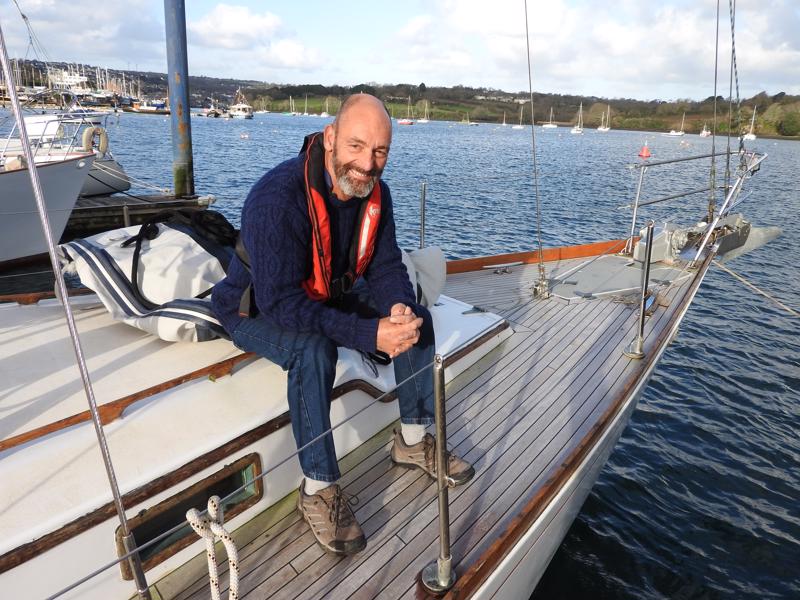 To be able to become a volunteer instructor and take responsibility of a charity yacht, Rob needed to gain his own yachting qualification and log at least 50 days and 2,500-nautical miles at sea. Thankfully, after hearing about his keenness to help others the Royal Navy and Royal Marines Charity (RNRMC) stepped forward and offered to sponsor Rob through the charity's training programme.
As a keen sailor with several long-haul yachting trips under his belt, Rob took the decision to spend his retirement helping others and took part in his first sailing trip with Turn to Starboard. Rob's aim was to help teach veterans affected by physical and mental injuries to sail and assist those in need on their road to recovery.
Speaking about his experience, Rob said:
"On my first sailing trip, I joined a crew with both physical and emotional injuries, something which I had never directly encountered before. After spending 32 years in the Royal Navy I was incredibly fortunate to have an injury-free career before taking retirement.
The trip was a huge learning process for me to not only help deliver sail training as the skipper's mate, but I learned how to interact with each person on board and understand their individual needs."
It was incredibly humbling, and I felt privileged to sail with people who had been in difficult situations and paid such a big price. I genuinely felt honoured to be on board.
"Whether they realised it or not, everybody had transferable skills to throw into the pot to help make the boat go forward and watching the change in individuals once they saw their achievement was great.
It feels good to help facilitate the process and provide an opportunity to help others get out on the water and spend time with like-minded individuals. Thanks to the support from Turn to Starboard and the Royal Navy and Royal Marines Charity, I can play a small part in helping injured veterans get out on the water and move from a dark place to a good place and maybe even help some find a new career."
To find out more and to see how you could benefit from Turn to Starboard's support, click here