Supporting the health and wellbeing of the Royal Navy community is central to the aims of the RNRMC and for serving personnel, being removed from active service due to injury or illness can be an incredibly challenging period. With a wide range of cases to deal with, from life-changing physical injuries to complex mental health struggles, the Royal Navy's recovery programme for wounded, injured and sick (WIS) personnel requires a sophisticated support approach. Thanks to RNRMC grant funding, a wide variety of therapies, activities and retreats can be offered to aid the rehabilitation of WIS sailors and marines. 
In spring 2022, the RNRMC funded a health and wellbeing retreat for a group of WIS personnel. Attendees spent two days in a peaceful corner of Cornwall and took part in yoga, meditation and cold water training. The group also had the opportunity to engage in social activities and discussion about their recovery experiences and learn about breath and posture management.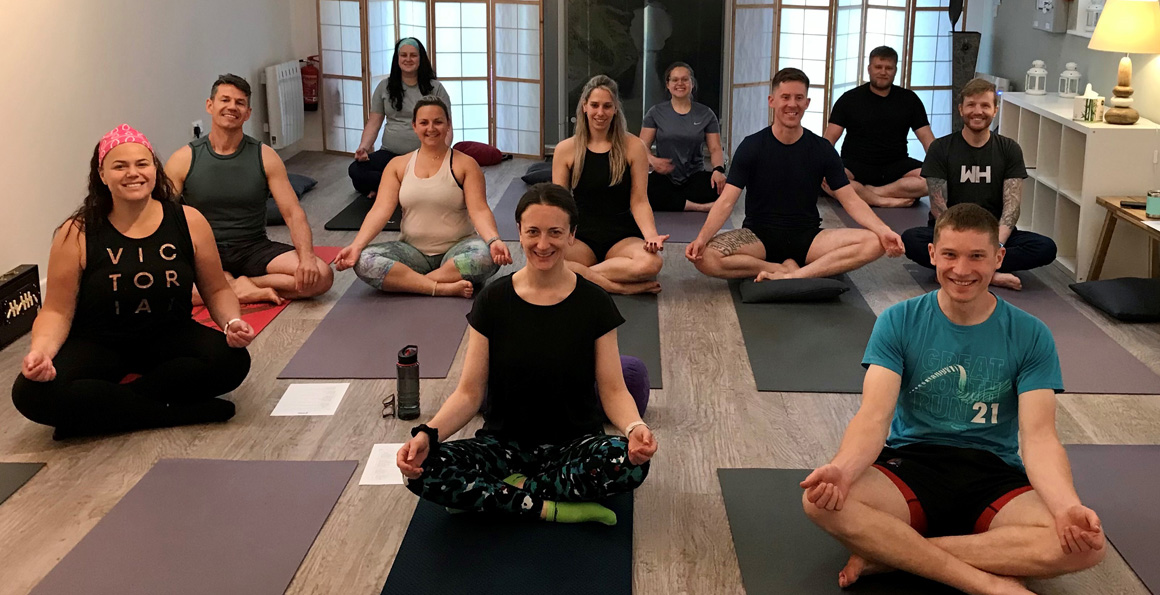 Participants found the retreat to be useful in their recovery and for some members of the group the course had a significant effect on them. One participant describes their experience: 
"I can honestly say that this course has not only changed my outlook, but my life too. Prior to going on this retreat I was dealing with a lot stress from being medically discharged from the Navy and trying to decide what my next steps would be. Since I am under therapy for an existing mental health condition, this added stress was not helping me get the best results. It turns out that the Thrival Instinct Living Yoga Method Retreat was what was missing! This weekend provided the best form of isolation and escapism from life to really take time to focus on my mental and physical health. 
Firstly, the location truly could not get better, St Nectan's Glen is a magical place full of wonder and mystery with various mediation rooms, gardens and seating areas which all provided a great place to relax during the free time. Due to its remote location, the only sounds that can be heard are from the wind, birds and the waterfall. The food provided was fresh and you could tell a lot of care was taken to create healthy and filling meals. I would say the best thing about the accommodation was the fact that after the site was closed to the general public, we had the area to ourselves which meant that you could take a peaceful wander and really let your mind go.  
Prior to attending this course I did not know much about the holistic world and was not sure what to expect. In the past, I have been very guilty of not letting my mind fully open to new experiences. Rob's energy was fantastic and truly motivational and his passion for what he teaches really helps you open your mind, drop your ego and focus on yourself. The classes were well structured and taught at an easy pace. Rob explained everything thoroughly and helped to explain why we were doing every movement and how it was helping us. We were not forced to get involved in any of the activities and Rob really emphasised how the weekend was about us and we should do whatever we found relaxing. Everything Rob taught is something that I will take away and use in my day-to-day life, including the breathing exercises, the sun salutation and, somewhat reluctantly (in a good way), the cold water plunges.  
I have always believed that there are a few people that you meet throughout your life that will make a substantial impact on you. The skills and passion that Rob provided makes me believe that he his one of those individuals. He has set me up with the right tools to live a more relaxed life and full-filing life. I honestly can say that
I have never felt this relaxed, calm and focused!" - Sam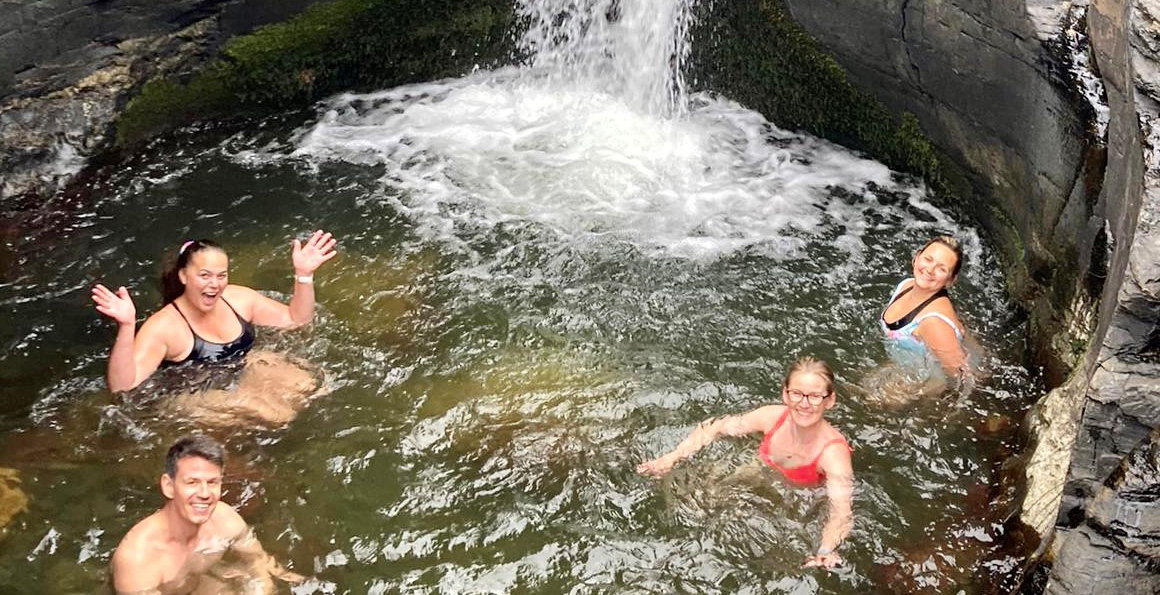 Wounded, Injured and Sick Recovery Manager, CPO Angie Cheal explains how grants from the RNRMC have supported her work, helping WIS recovery and rehabilitation.
In May 2022, an RNRMC grant introduced a group of WIS personnel to sailing through a week long course in the Solent. Hosted by the Boleh Trust (an RNRMC funded partner), a group of injured and sick submariners and Royal Marines were put to sea for a five-day course. The week introduced the group to sailing on board the beautifully restored boat, Boleh. None of the sailors had tried 'real' sailing before, but all the crew found the experience valuable and thoroughly enjoyable.  
CSgt Jonny Morris from Faslane Personnel Support Group said, 
"This week has been a resounding success, the lads have got so much from their time on board Boleh. They have really bonded as a team, shared stories and experiences. I have seen their confidence grow as the course progressed, everyone of them reported a very positive experience to me, and we are all very grateful to the Boleh Trust, the RNRMC and the NAAFI for funding and supporting this venture." 
His comments were echoed by Commodore JJ Bailey, HM Naval Base Commander (Portsmouth), who spent a morning on board Boleh, sailing with group,  
"It was fantastic to join the WIS Programme for a forenoon and learn so much about both the impressive work of the Boleh Trust and how the Personnel Support Groups deliver an active programme for recovery of our most important assets – our people.  I was delighted to hear how, with sponsorship from NAAFFI and RNRMC, the week with the Boleh Trust had delivered such a positive impact to this, and many other courses."