Recently, we introduced you to the two heroic Aircrew Officers Pascal and Dan, who are taking on a 2000 km challenge to raise money for the RNRMC in support of military mental health. This challenge is preparing them for their bigger cycling target, which is riding 5000km across the USA, in 2022.

Unfortunately, Pascal has had to take on the challenge on his own after Dan has been deployed unexpectedly. We had the pleasure of meeting him as he stopped by Whale Island as part of his route – we were all amazed at his bravery of travelling completely unaccompanied with no support vehicles and carrying all his belongings on his bicycle.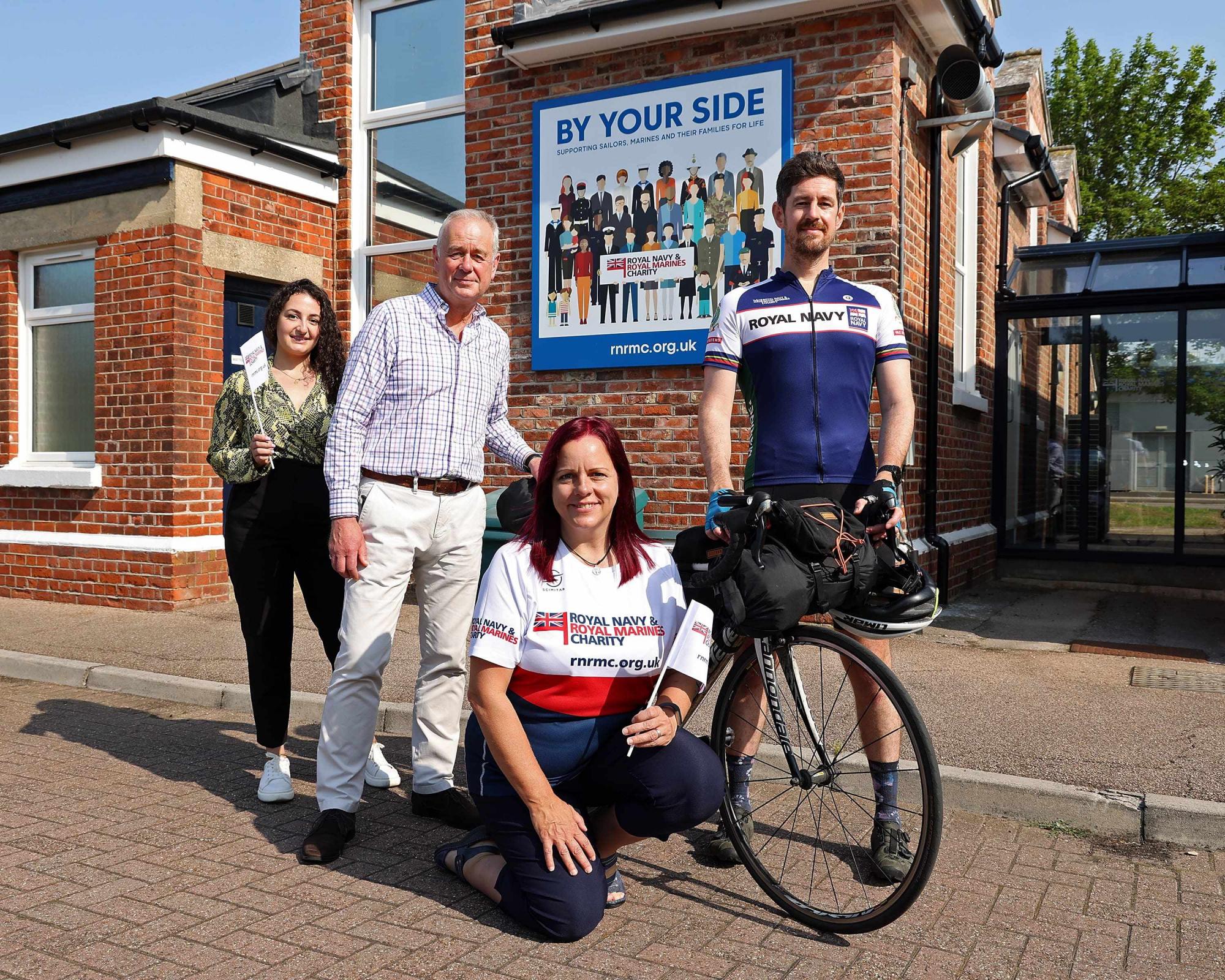 It gets lonely out there sometimes. But I want to support the RNRMC in ensuring there is enduring support for Naval personnel and their families not only during their service, but also during transition and after they have left the service. This is why I'm doing this.
To keep updated with Pascal's journey, please visit our Facebook page where we will be posting daily updates.

To sponsor Stars and Spokes, visit justgiving.com/fundraising/starsandspokes 
Follow them on:
Facebook - @starsandspokes
Instagram - @starsandspokes
Twitter - @starsandspokes
Website - www.starsandspokes.com