Scotty's Little Soldiers, the charity for bereaved British Armed Forces children and young people, has been awarded a £15,000 grant from The Royal Navy and Royal Marines Charity (RNRMC) and funding partner Greenwich Hospital, to help deliver much needed support to the children of Royal Navy and Royal Marines service personnel who have died.
Scotty's Little Soldiers was founded in 2010 and offers relief from the effects of bereavement to children and young people who have experienced the death of a parent who served with the Armed Forces of The Crown.  The charity supports Army, Navy, Marines and RAF children from birth to 25 years old through Scotty's four Family Programmes. Funding from RNRMC and Greenwich Hospital will go towards these programmes, specifically for the children of Royal Navy and Royal Marines service personal, and help Scotty's fulfil their promise to enable bereaved Forces children and young people to access the very best emotional health and wellbeing support, have outstanding development opportunities and the chance to smile again.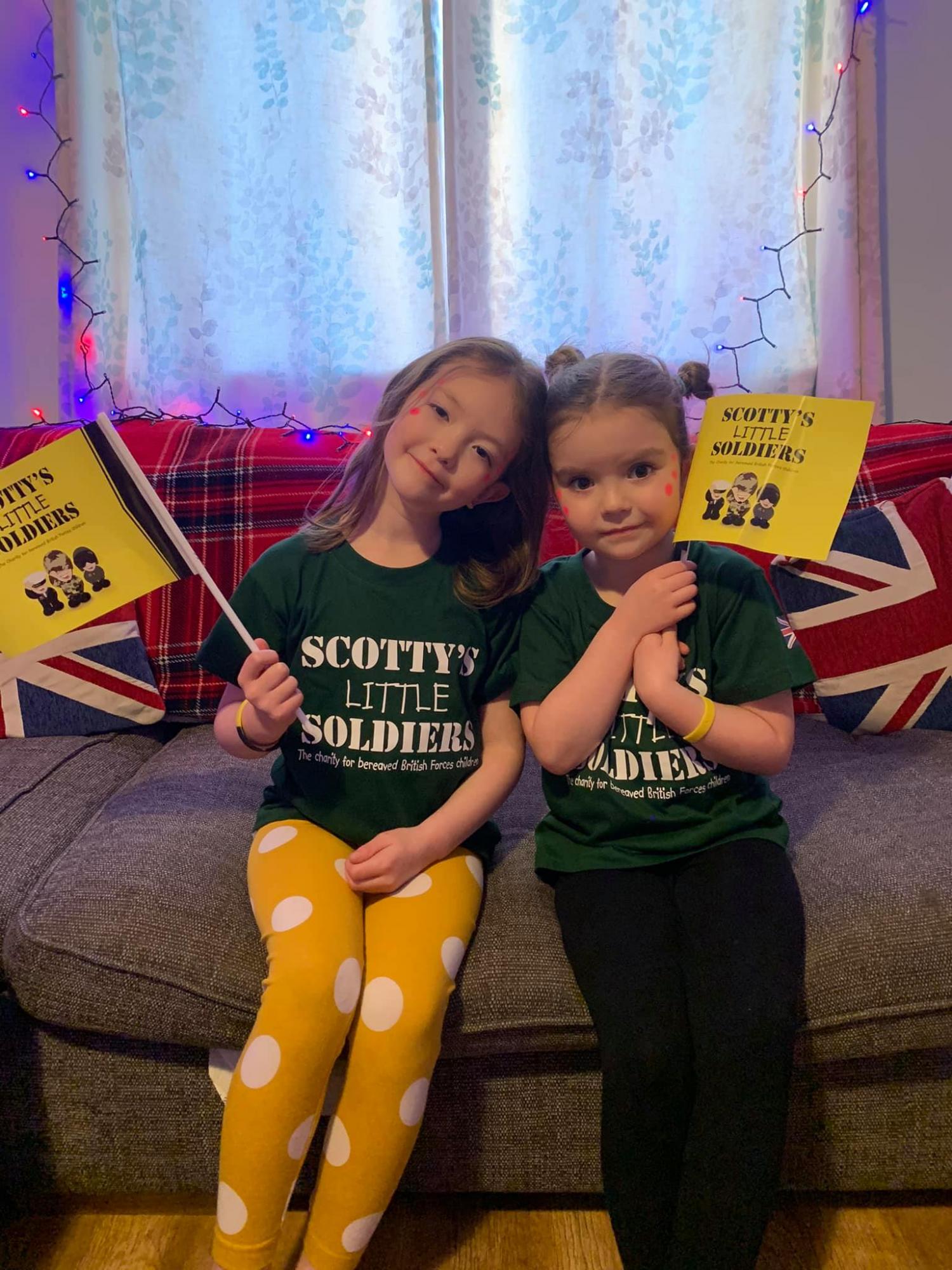 Each of Scotty's Family Programmes has a specific purpose: 
The SMILES programme is all about fun and engagement and includes activities, gifts and group events, which have the purpose of making bereaved Forces children and young people smile again and reminds them they aren't alone and are part of a supportive community. 
The SUPPORT programme looks after emotional health and wellbeing and includes information and guidance on childhood bereavement for parents and carers, and 1:1 professional bereavement support for children and young people.  
The STRIDES programme focuses on the education and development needs of bereaved Forces children and young people. This includes promoting a positive attitude to learning and providing opportunities to develop life skills.  It also includes a range of small educational grants. 
The SPRINGBOARD programme provides support to young adults ages 18-25 and assists with opportunities to develop their education and learning, build a career and enhance life skills.  
Greenwich Hospital has been supporting the Royal Navy since 1694 providing charitable support including annuities, sheltered housing, and education to serving and retired personnel of the Royal Navy and Royal Marines and their dependants.
Our partnership with Scotty's Little Soldiers has developed over the last few years, and we are very pleased to award them with a further £15,000 grant, which will enable Royal Navy children who have suffered awful loss to be supported by Scotty's excellent series of programmes. 
Mandy Lindley, RNRMC Director of Relationships and Funding
Nikki Scott, Founder of Scotty's Little Soldiers said: "We are so grateful to RNRMC and Greenwich Hospital for their generous grant. We really value the relationship we have with them and their continued support. Their funding makes a huge difference to the children we support who face a number of challenges as a consequence of the death of their parent. We support bereaved Forces children from all services and we are so grateful for this additional help for our Navy and Marines families. Thank you RNRMC and Greenwich Hospital." 
To learn more about Scotty's Little Soldiers visit: www.scottyslittlesoldier.co.uk  
For more information on The Royal Navy and Royal Marines Charity visit www.rnrmc.org.uk
For more information on Greenwich Hospital visit www.grenhosp.org.uk