During LGBT+ History Month, the Royal Navy and Royal Marines Charity (RNRMC) is proud to announce its partnership with Fighting With Pride. Having provided a grant of almost £40,000 in 2021, the RNRMC are working with Fighting With Pride to combat historic injustices and to ensure that the Royal Navy community is welcoming for all. 
Between the mid 1950s and 1996 members of the UK Armed Forces who were thought to be LGBT+ were arrested, searched and questioned, often without legal counsel or support. On many occasions arrest was based upon little or no evidence , losing careers and in some cases homes and families. It has also emerged that a significant number of heterosexual personnel were falsely accused by service police officers.  
After harrowing investigations these men and women were led away to military hospitals where they were subjected to degrading, and shameful medical inspections. At Court Martial, in the moments before those convicted were sent down, operational medals and good conduct badges were ripped from their uniforms. They served typically 6 months in prison for the military criminal offence of being 'homosexual' and were 'Dismissed in Disgrace' with criminal records as sex offenders which from 1967 had no civilian equivalent. LGBT+ Veterans were commonly given letters instructing them never to use their military ranks again or wear items of uniform for example in remembrance at the Cenotaph.  They continue to obey those letters. Their names were erased from the retired list of the Royal Navy as though they had never existed.  These once proud members of our Armed Forces were cast out of the Armed Forces family and 'outed' to their own family and friends. They lost their homes and their financial stability.  Their service record cards had the top corner clipped and were marked in red pen with the annotation 'dismissed in disgrace' causing many a lifetime of employment issues.  
Fighting With Pride supports the health and wellbeing of LGBT+Veterans, service personnel and their families, in particular those most impacted by the ban on LGBT+ personnel serving in the Armed Forces prior to January 2000. The charity was established in 2021 and the charities first Joint Chief Executives are Caroline Paige, a former Flight Lieutenant in the RAF and the first openly serving transgender officer in the British Armed Forces, and Craig Jones, a former Royal Navy Lieutenant Commander, who came out as gay on the day of the lifting of the 'gay ban', while still serving.  
"As I walked through the gates at Dartmouth, I knew that I was gay," said Craig on a recent episode of 'Lockdown' podcast.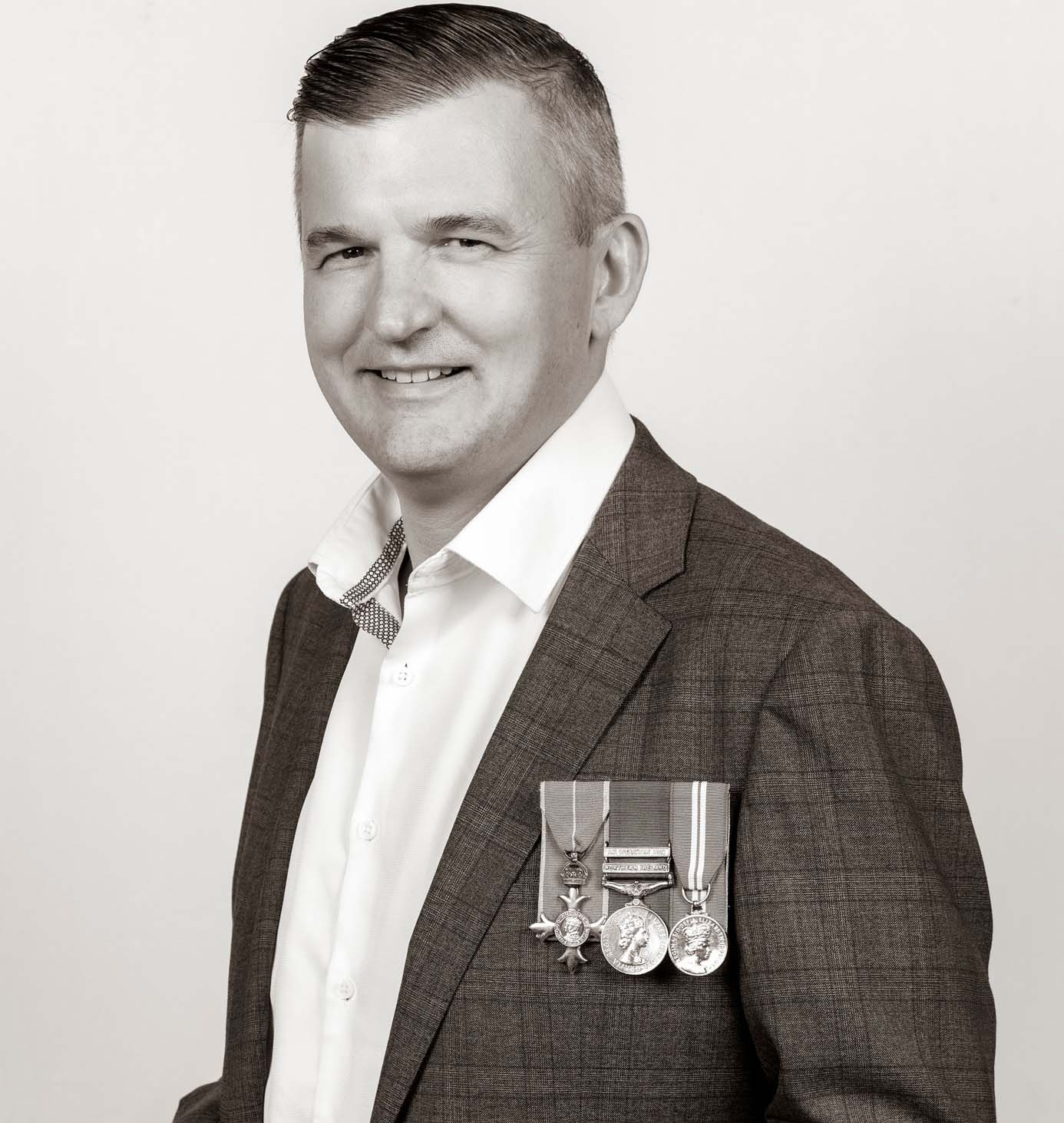 "But as I walked through those gates and embarked upon my exciting naval journey, I knew that I would need to hide my true self or lose everything." 
After accepting his sexuality and eventually coming out when he could, Craig led challenging work to restore the Armed Forces Covenant for the serving LGBT+ community. However, Craig realised that while there had been incredible change for serving personnel in the armed forces, nothing had been done to support the LGBT+ veterans who lost so much after being 'Dismissed in Disgrace' and on the 20th anniversary of the lifting of the ban, he brought together 10 people members of the Armed Forces LGBT+ community, both veterans and serving personnel, to tell their stories. The Charity Fighting with Pride was launched on the day of publication and aims to support those most affected by the ban.    
"As we reached publication, we realised that we were angry, that despite transformative change in our Armed Forces, nothing had been done to support those most affected by the ban. Fighting with Pride was created to support our LGBT+ veterans and to enable change in all organisations that wish to support them." said Craig.  
Fighting With Pride were prepared for years of petitioning but were delighted and surprised to find that they had immediate support, especially from the RNRMC.  
 "The RNRMC stepped forward in support of Fighting with Pride at the beginning of our journey, recognising that our new charity is reconnecting some of our most isolated and lonely veterans to the wider Armed Forces family,"
"Our work with hundreds of veterans organisaitons is helping LGBT+ veterans to feel welcome and replacing feelings of shame with Pride. With RNRMC's support, FWP is enabling the Armed Forces family to become more diverse and welcoming every day," said Craig  
The RNRMC grant will contribute towards funding a LGBT+ Veterans Outreach Support Worker' for England and Wales. The Support Worker would act as a friend to LGBT+ veterans and begin the challenging process of welcoming them back into the military family. This will help re-connect Royal Navy veterans with their military identities, allowing them to feel recognised for their service and take their rightful place among other veterans at events, such as remembrance services. By re-engaging LGBT+ Royal Navy veterans with their service, the Outreach Support Worker can also open a world of support services to veterans who may have issues around health, housing, wellbeing, financial circumstances or employment. 
Mandy Lindley, Director of Relationships and Funding at RNRMC said: 
"Seeking justice and support for veterans who were treated so appallingly is absolutely crucial and we are proud to work with Fighting With Pride to achieve this. The RNRMC was one of the first organisations to get involved with Fighting With Pride and we are very pleased to see that we have paved the way for others subsequently. We hope that by working together, we can help those who suffered so unfairly feel proud of their service to the nation and can be encouraged to take up the support available for all our beneficiaries. We want to ensure that sexuality is not a barrier to being part of the Royal Navy veteran community." 
If you would like to find out more about Fighting With Pride or would like to access their support, please visit their website or email info@fightingwithpride.org.uk