Deployment can be a very difficult time for those left behind, especially over the festive period. For families of submariners, additional security measures mean contact with those deployed is often extremely limited, making time apart all the more challenging. 
To help recognise the sacrifice that submarine families make, CPO Coxswain Kevin Longhurst decided to arrange for surprise hampers to be sent to those who are missing loved ones over Christmas and approached the RNRMC for a grant to support this.  
"The Submarine Service has always understood the sacrifice that its sailors and families make to maintain both CASD and the Submarine Fleet operations. During the last 18 months that sacrifice has increased the sacrifice due to COVID19", said Kevin. 
"I wanted to find a way that I could put a smile on a family member's face over Christmas, a period that can be incredibly stressful. If I manage to put a smile on one person's face who wasn't expecting to receive this hamper, then it is all worth it. If one family sees that they are recognised and thought about, then again, this has made it all worth it."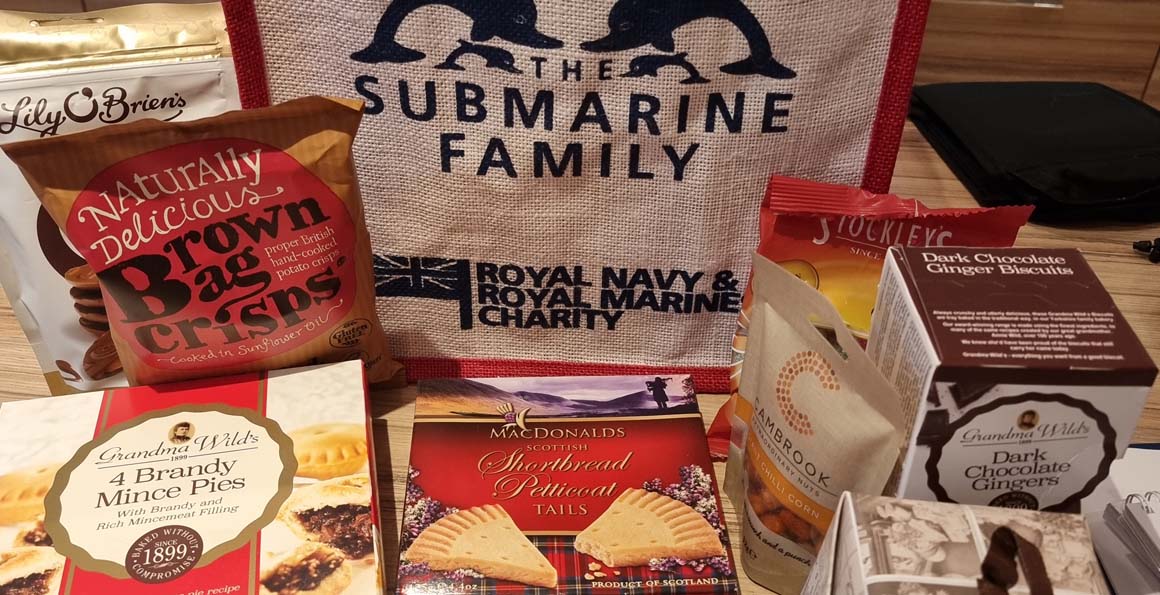 Family members were surprised and delighted to receive the gifts and several got in touch to express their gratitude: 
"I just wanted to say a massive thank you for the bag of goodies that we received, it was such a lovely surprise, it was especially nice to feel remembered as being part of the navy family."  
"I received this lovely gift, it was such a lovely surprise to come home from work to. It really means a lot especially being so far away and experiencing our first deployment. Thank you so much."  
"I just wanted to say a HUGE thank you to the Submarine Family for the lovely hamper I received this earlier this week. It was such a lovely surprise, particularly as we have lost a close family member this week and our son will be so sad when he hears, it was like it was a gift from him."