Over the last few months hundreds of Naval families have enjoyed a morale boosting pantomime, as the British Forces Foundation's 'Panto Bus' completed its nationwide tour.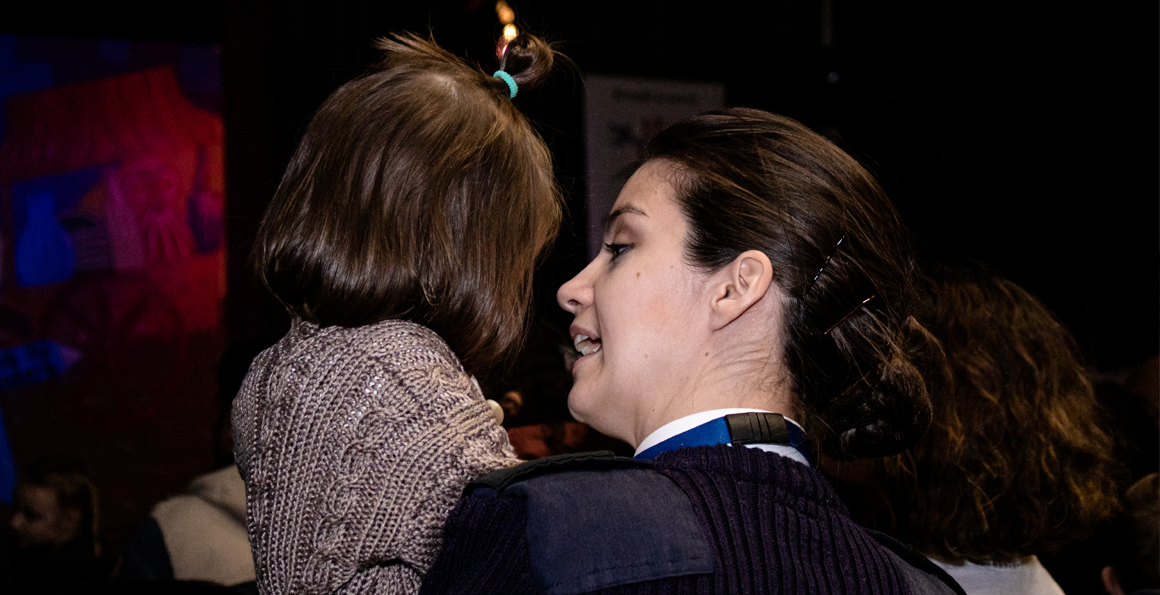 As part of a £48,000 grant from the Royal Navy and Royal Marines Charity to the British Forces Foundation, the Panto Bus visited Royal Navy and Royal Marines establishments from Scotland to Cornwall, and serving families across the country were treated to a free performance. 
Pre-show food and drinks were provided for attendees before The Panto Bus's team of five delivered a engaging performance of 'Aladdin', which kept both parents and children laughing throughout.  
Leading Writer Rebecca Fyans said, 'The boys had a fab time, thanks for all your help with this!'.
WO Roy Charlesworth commented, 'Thank you very much for the pantomime, myself and my son had a really good time. It was a well organised and well run event and he thoroughly enjoyed his food too'.