On the 15th December serving families from Portsmouth enjoyed a morning of festive fun at Southsea's Kings Theatre.  
285 families watched this year's production of Aladdin, at a significantly reduced price of only £10 per ticket. This opportunity was the result of an initiative between Commander Portsmouth Flotilla,  Portsmouth City Council, Naval Service Family and People Support and Naval Families Federation, and was made possible thanks to a grant from the Royal Navy and Royal Marines Charity.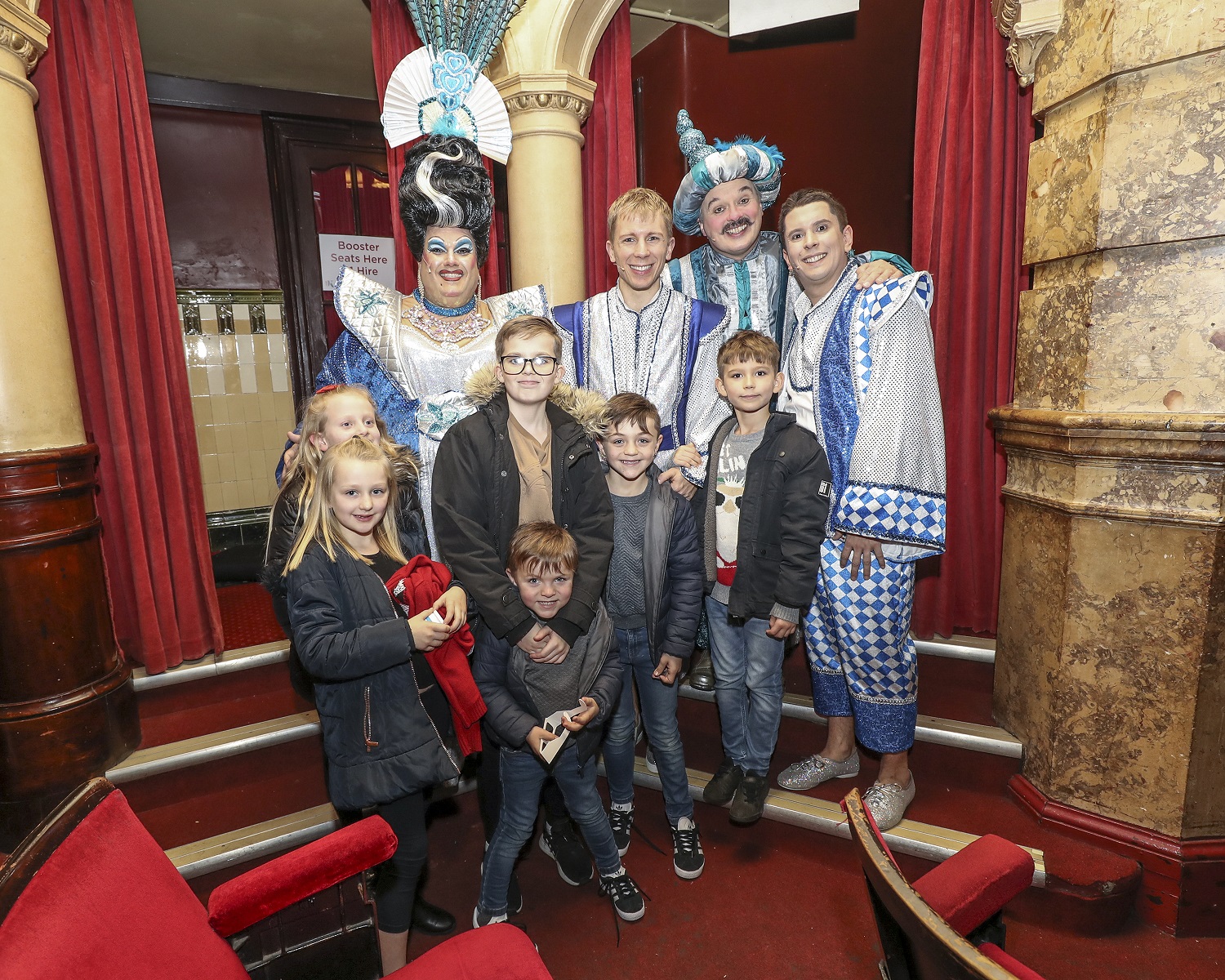 The performance brought together Portsmouth families who have a parent deployed over the Christmas period, or a parent that has recently returned from deployment, adding a little extra Christmas cheer at a time that can be a difficult for Naval families. Pantomime is a popular festive activity that can be enjoyed by the whole family, but the costs involved can be significant. Junior ranks in particular may have difficulty in paying for tickets as they face other financial pressures during the festive season. With tickets for a family of four usually retailing at between £90 and £99, the RNRMC grant provided a saving of £50, making this opportunity accessible to Naval families for whom it might otherwise not have been.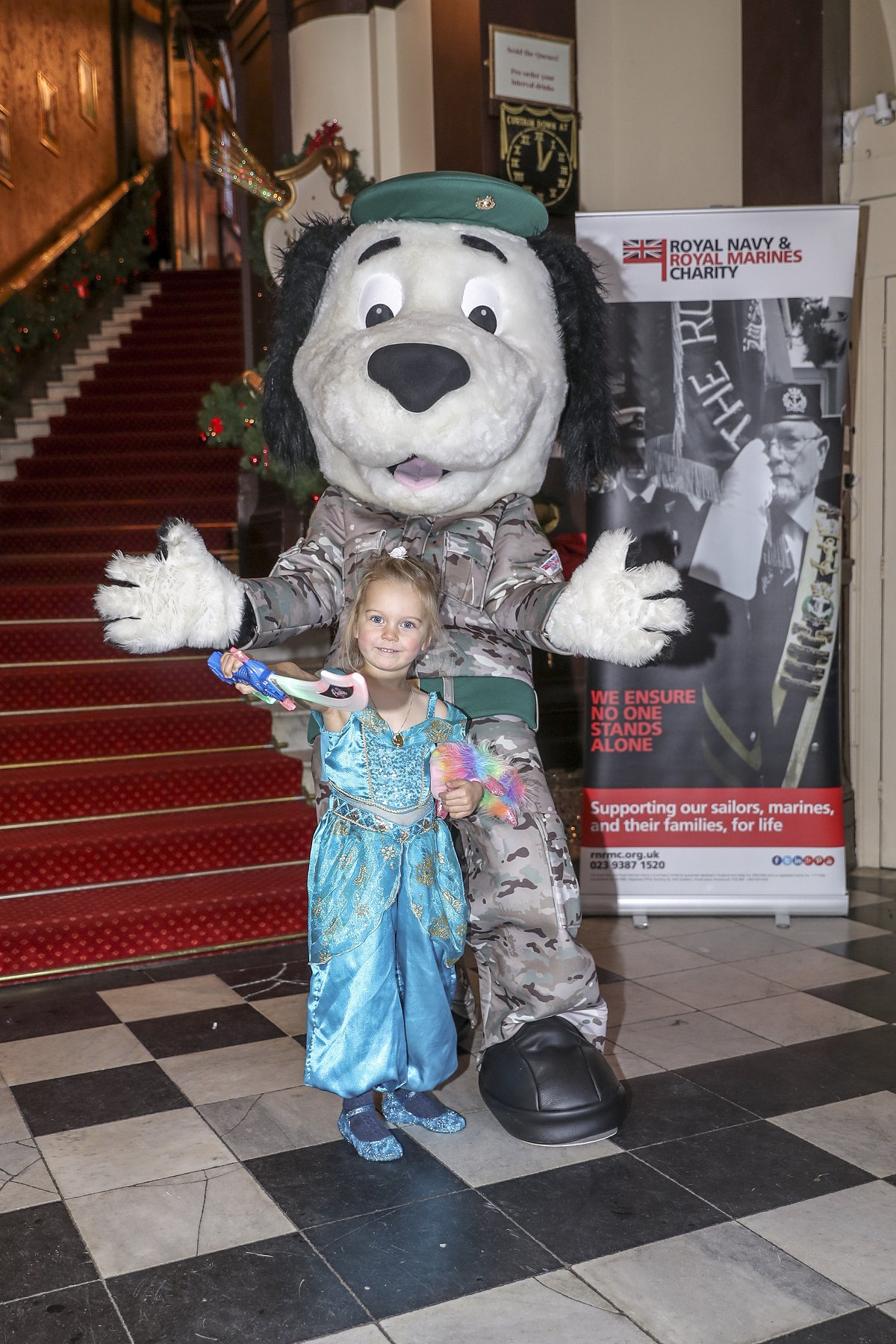 Leanne Ware, whose partner is currently deployed on HMS Defender, was among the attendees. Writing on Twitter, Leanne said:  
'A big THANK YOU to the @RNRMC and @RoyalNavy staff for organising such a hilarious morning watching Aladdin at the @KingsTheatre! My girls and I laughed from start to finish, the cast were brilliant! Happy Christmas to all away on @HMSDefender - especially @davidclaridge16'