We recognise that there is additional pressure on Royal Navy and Royal Marines families stuck in lockdown due to COVID-19, particularly those living on military bases.
As a response, the Royal Navy and Royal Marines Charity (RNRMC) is working to support the health and wellbeing of our Naval families during the coronavirus pandemic.
Through our funding, activity packs and games have been sent to Naval Service children in lockdown at RAF Digby. Simple things like activities for lockdown could become a lifesaver for parents stuck at home with their children and help keep spirits high as the COVID situation continues.
One service family who received the gifts, said, "Many thanks for the bag of crafts delivered to us by RAF Digby during COVID-19. We are very grateful for the support of the Royal Navy and Royal Marines Charity at this difficult time."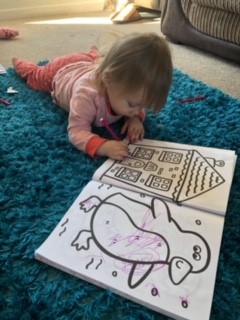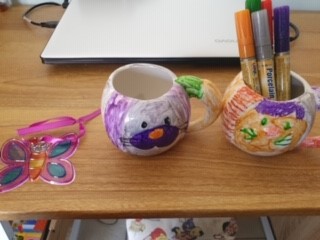 RAF Digby, located near the village of Scopwick, Lincoln, is an important signals site for all three services. Home to the Joint Service Signals Organisation, part of the Intelligence Collection Group, the station is tri-service.
There are currently 74 Naval personnel based at RAF Digby. All Naval children who live in Service Family Accommodation have been given an activity pack or craft pack to help keep their morale high while stuck at home.
PO Goacher said, "Excellent idea, both of my kids really enjoyed it.  My son loved designing his own money box, it's on his shelf in his bedroom with his money in. He has said he will spend it after the virus has gone."
When it comes to supporting our naval families, sometimes the simple things can make a big difference.