Alcohol dependency affects people from all walks of life, including those in the military community. The RNRMC works with We Are With You to support Royal Navy veterans struggling with drug and alcohol abuse, often interlinked with poor mental health. An RNRMC grant of £15,000 is helping support veterans in 2022, via the With You for the Armed Forces Community programme. Below, Royal Navy veteran Tony Halliday explains how alcohol became a problem for him and how We Are With You helped him get his life back on track: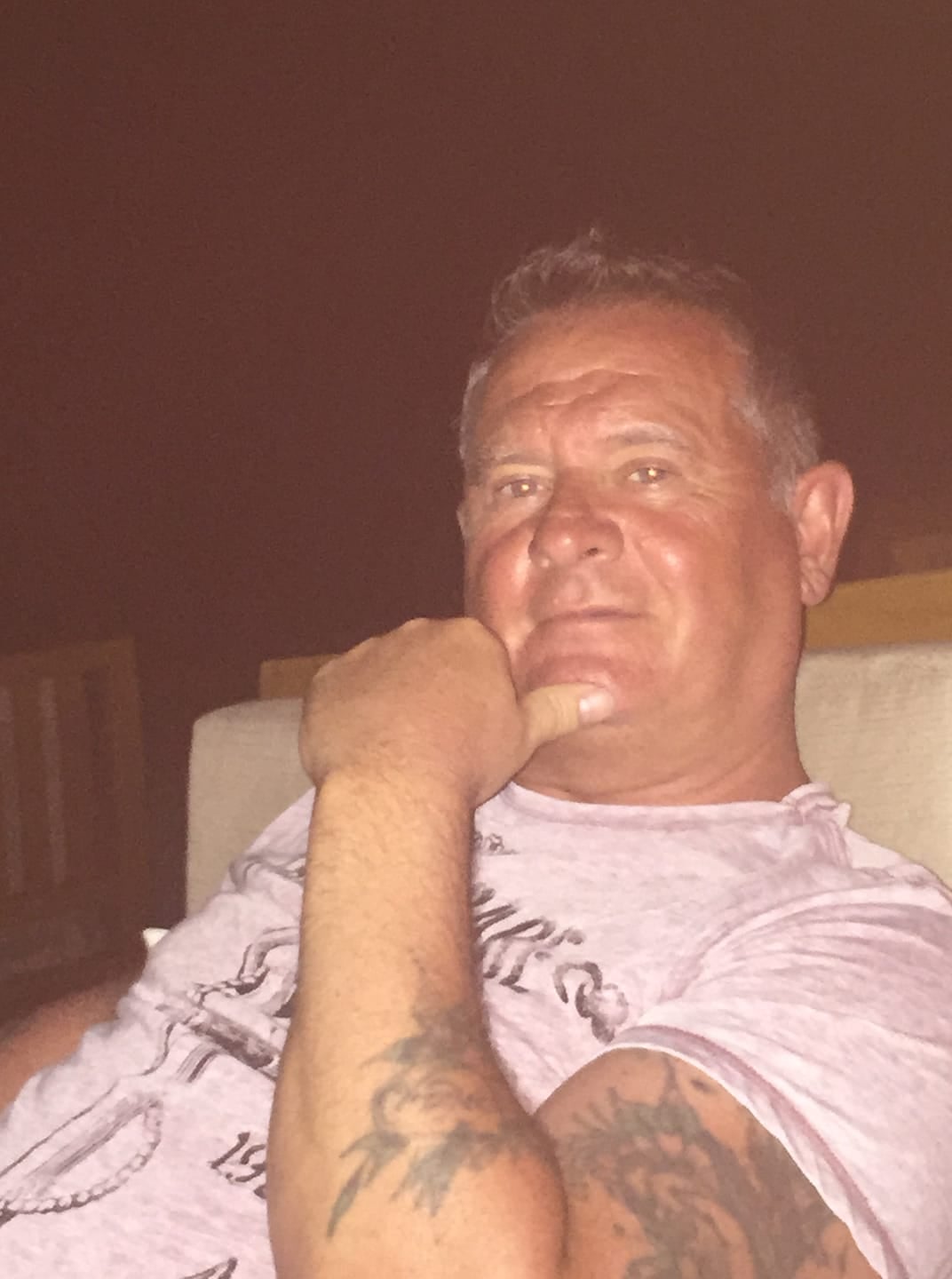 "Growing up alcohol was constantly around me so I began accessing this from the age of 7. My parents both were big alcohol consumers, so this was my 'normal.'  It is difficult for me to talk about my past and childhood, however I learnt overtime alcohol helped numb my thoughts and feelings around this.   
My father was in the Royal Navy and I followed his footsteps joining as a Gunner in 1980. I enjoyed my time in the Navy touring six months around the Caribbean preventing drug smuggling and touring Lebanon in Beirut. My time traveling in the Navy allowed me to feel free, proud and I finally felt like I belonged.  
I married and had a son in 1987 which cemented my decision to leave the Navy as I wanted to be a full-time father and be involved fully in my son's life. I stuggled with the transition to civilian life and discovered that trauma I had previously buried and ran away from began to resurface. Alcohol had always been a part of my life but I noticed I began using it more and more. I always felt that it was part of being a man to have a drink after work, or when out with the lads. Over time my marriage broke down and I reverted to my old friend 'Jack Daniels' for comfort.  
With things spiraling out of control, I reached out to We Are With You in 2019 and was given a Recovery Navigator, Kelly, a veterans worker for With You for the Armed Forces. Over time, with patience and understanding, I learnt to trust and truly open up about my life. I decided that I did not want to continue this lifestyle, so I was given one to one support with psychosocial interventions, relapse prevention and supported on a safe reduction pathway of my alcohol consumption which taught me to reduce safely. I was given veterans support to VWALS/TILS and finally given mental health support to deal with my past that I kept burying. Due to a recent relationship breakdown, I opened up to Kelly about my faults in the relationship and she supported me alongside Bridging the Gap and Route 2. The relationship sadly ended, and I found myself isolated, alone and living in shared accommodation with younger people, which really affected my mental health and morale. I worked with, With You For The Armed Forces Community who supported me with the Royal British Legion and Beyond Housing into gaining my own secure accommodation. I now have a fully furnished flat and I am secure and safe.  
Over time I learnt that alcohol controlled me and now I control alcohol. I have rebuilt relationships with my children, I have full time employment and I have friends and engage in sport and recreational activities. I didn't think there was help out there for Navy Veterans, but With You For The Armed Forces Community held out their hand to help lift me up, and it was down to me to reach out and grab it. I am so glad I did." 
If you would like to find out more about We Are With You or would like to access their support for the armed forces community, please visit their website or email armedforces@wearewithyou.org.uk