With COVID restrictions still making runs ashore impossible in some places, Royal Navy sailors are frequently finding themselves unable to enjoy some of the basic perks that service life usually has to offer. The RNRMC have stepped in throughout the pandemic to help improve the experience for those stuck on ships and thousands of miles from home, and recently have supported sailors aboard HMS Queen with some morale boosting treats during their stay in Japan. 
The aircraft carrier was docked in the port of Yokosuka for a series of exercises and engagements as part of the UK's commitment to strengthening ties with Japan. However, due to COVID concerns the crew were restricted to the ship during their stay and were unable to experience Japanese culture first hand. Hopes of hosting 'a taste of Japan' on board were also dashed as local traders and caterers were not allowed to embark either. In response to this, the RNRMC were able to act quickly and provide the funds to allow 'goodie bags' to be assembled for all sailors aboard the ship. This was in addition to treats that were donated by the community on the US base in the port.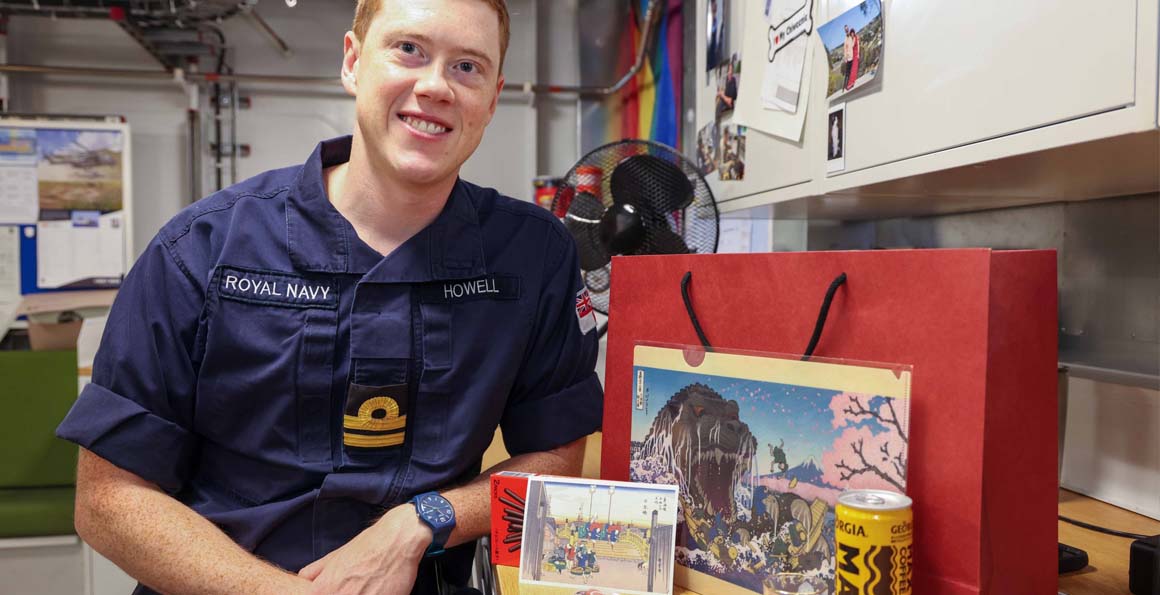 A message of thanks to the RNRMC from HMS Queen Elizabeth's official Twitter account read: 
"We also received support from @RNRMC who kindly enabled gift bags for the ship. Thank you! 
1500 "gizzet" bags to provide a souvenir of Japan for every soul on board: magnets, postcards, snacks, art."