With daily life restricted, living under lockdown has forced everyone to adapt to new ways of doing things. For those with young children, home schooling combined with limited access to activity groups and childcare have created added pressures. Since the COVID-19 pandemic began, time spent sitting at screens has increased for many children and the need to get families moving together and connecting with one another has never been greater. In response to this, the Royal Navy and Royal Marines Charity has worked with long-time partner, The Kings Active Foundation, to deliver 'Active Families' packs to Royal Navy families. 
The packs consist of specially designed activity items and these are supported by a host of physical and online resources. They aim to help families get active and having fun together for 60 minutes every week and activities can be done in the home or outdoors. As well as helping families get active the packs also contain resources and games which aim to support family cohesion and conflict resolution.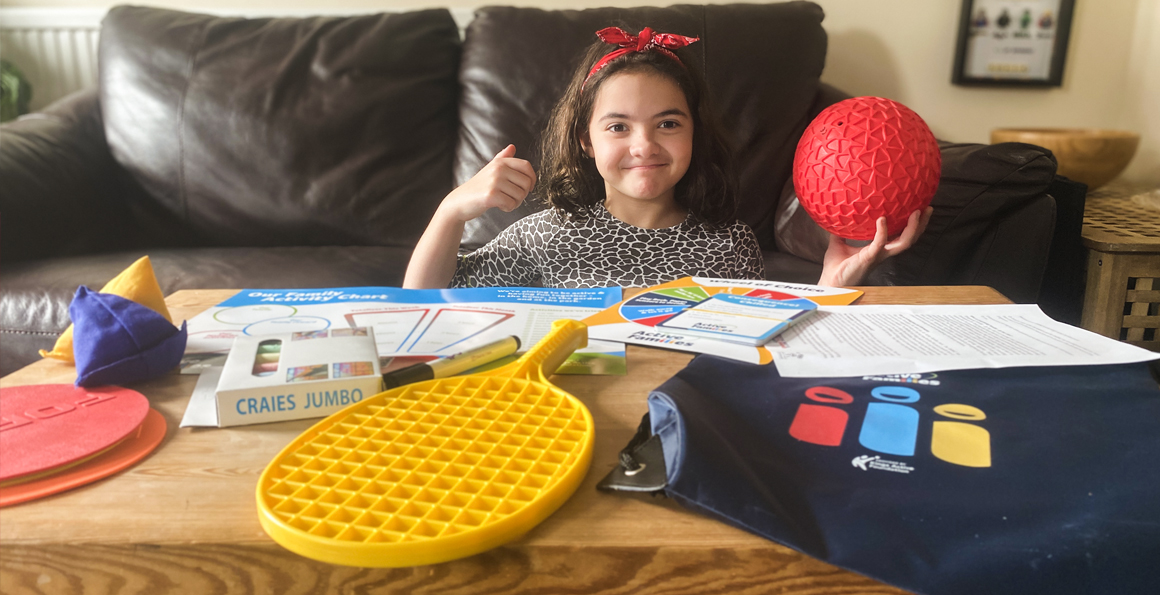 "The Active Families initiative came about when it was observed that family members, both young and old, are increasingly spending more time looking at screens rather than interacting together", explains Richard Holmes, CEO of the Kings Active Foundation. 
"Kings Active has worked with children and young people via Kings Camps for over three-decades, now the addition of Active Families allows us to work with the whole family, encouraging them to have fun being active together.  The motivational and easy to replicate games and activities that are central to Active Families, means families can be active together any time, any place, so the headline goal of 60 minutes a week being active together is achievable for any family." 
Active Families packs are free to Royal Navy families and suitable for those with children aged four and above. Access to packs is being rolled out in phases and following a successful trial, the packs are now available to all families who are impacted by deployment. You can order a pack here or look out for the Active Families Postcard in your RN FPS Deployment - Families information Pack. If you have not had a leaflet and want to apply for a pack contact Kings directly by phoning 0114 2632160 (Lines open 0900 – 1700 Monday to Friday). 
In addition, if you are in contact with RN FPS or Aggies Pastoral workers you may also be able to get a pack as part of the early roll out.  As summer approaches access to packs will be opened up to all Royal Navy families - but you can sign up and register now. 
If you have an Active Families Pack we would love your feedback! Get in touch with the RNRMC to let us know what you think and share your photos and videos with us on social media! 
Find us on: