A team of four Royal Navy instructors will be attempting the Three Peaks Challenge, in order to raise money for the Royal Navy and Royal Marines Charity. LT CDR Allen, LH Edwards, LH Bojkos, AB Cuttriss will also carry out sponsored events in the build-up to the challenge in order to build awareness of their challenge and raise further money towards their fundraising total.
Speaking to the RNRMC, AB Cuttriss said:
"The Three Peaks Challenge involves climbing the three highest mountains in Great Britain, within a twenty-four-hour time period. We plan on tackling the mountains from north to south; starting with Ben Nevis, then moving to Scafell Pike and finally Snowdon. The Three Peaks are said to be both mentally and physically demanding, but we are excited to take on the challenge."
In order to promote our success, we have been training hard, conducting multiple high-intensity cardio training sessions and free weight orientated circuits each week. This is in addition to practice hikes we have been doing over the South Downs.
"We are doing the challenge to raise money for the Royal Navy Royal Marines Charity, and Rugby against Cancer. Both causes are close to the hearts of all team members.
As Sailors, who have all previously been deployed for long periods of time away from the UK, we fully appreciate the important welfare services RNRMC provide, not only to ourselves but also to our families. Additionally, the support that the RNRMC provides to the services veteran community is fantastic.
The Cancer charity we are also supporting, Rugby against Cancer, is an initiative one of our colleagues is heavily involved with. This Charity raises funds and awareness for local and national cancer charities, using the power of the rugby family.  The Navy has a strong historic link with rugby; our support of this amazing charity not only supports the fight against Cancer, but also further sustains this link."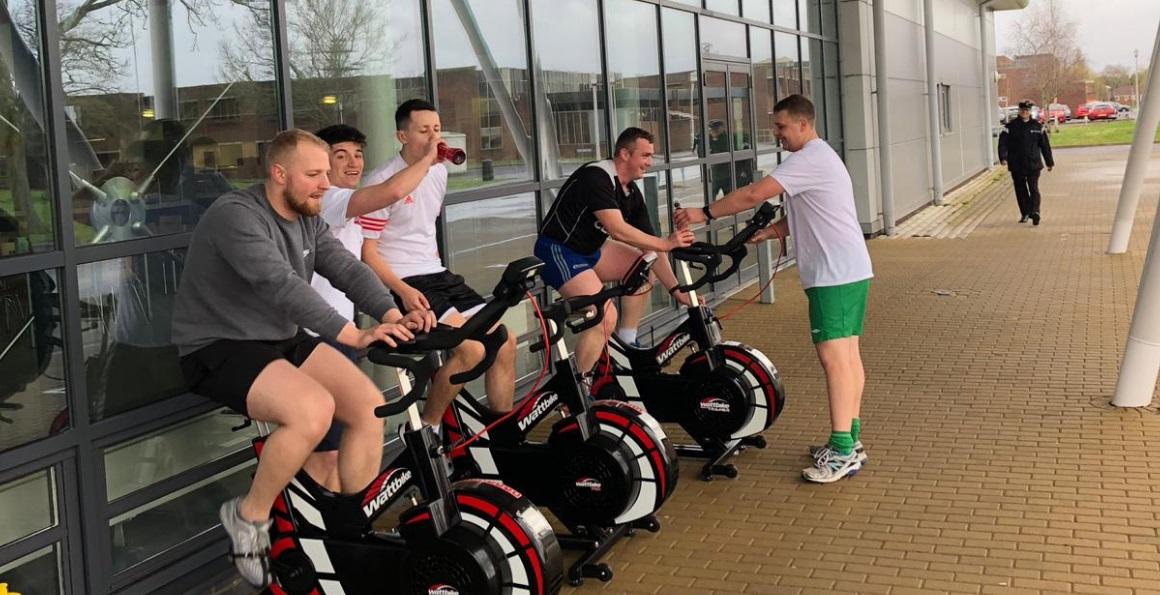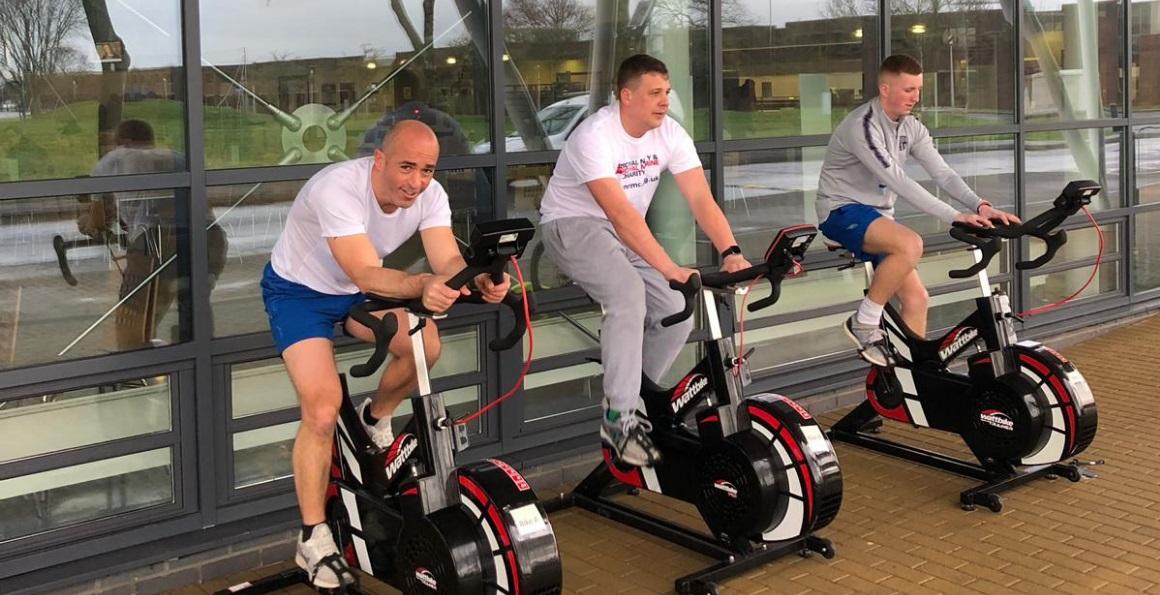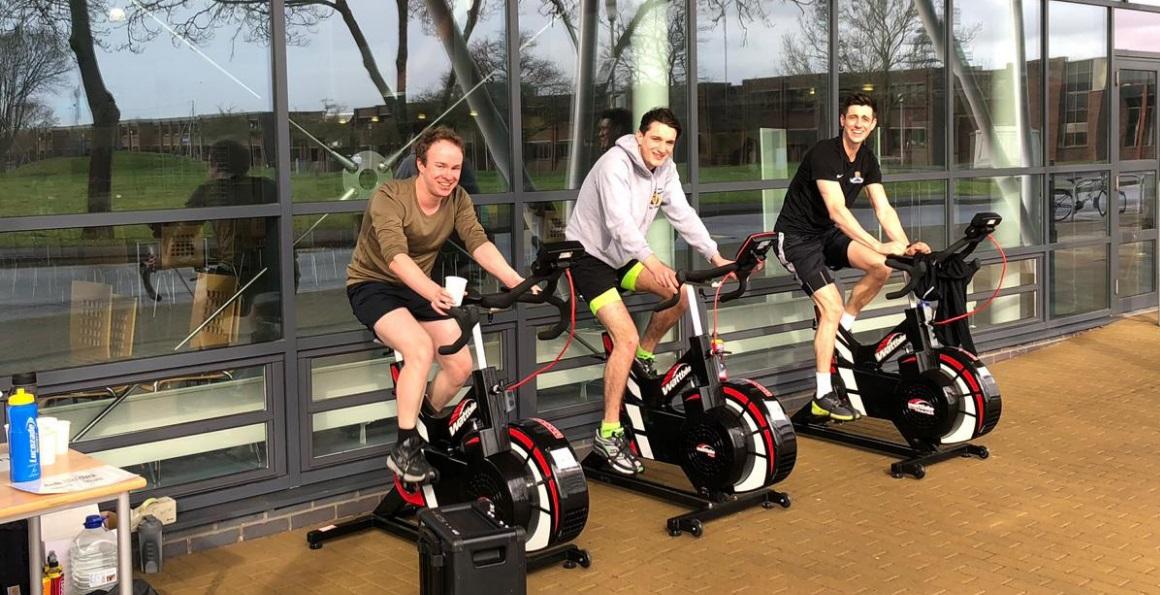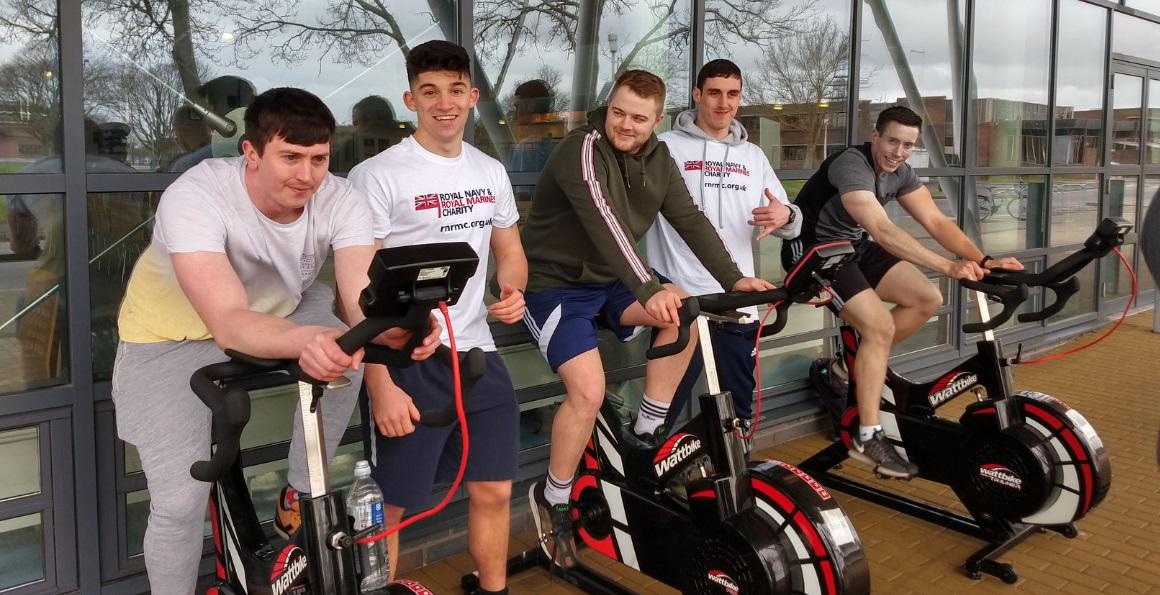 During the beginning of March, the team took on a fundraising challenge with the aim of raising awareness of their Three Peaks Challange. This 'warm-up' challenge involved cycling over 674 Kilometres on three Watt Bikes, in seven hours. The 674 Kilometres travelled represents the total distance that the team will drive during the Three Peaks Challenge. The team managed to raise an additional £460 which will go towards their main fundraising total.
A huge thank you to the team for their fantastic ongoing fundraising efforts and we wish them the best of luck as they prepare for their main Three Peaks Challenge.
To support the team, click here