In 2019, the RNRMC helped a group of Royal Navy veterans, Mike Warren, John Walker and Steve Allwood, return to the Falkland Islands and visit the HMS Coventry memorial on Pebble Island. John and Steve both served on HMS Coventry, which was sunk during the Falklands War with the loss of 19 sailors. The trip was the first time any of the group had returned to the Falkland Islands since the war, and sadly Steve Allwood has now passed away. Here Mike Warren gives his account of the group's experience: 
'Until 7 years ago, the idea of returning to the Falklands for the first time since 82, hadn't crossed my mind. Then a series of events happened that changed all that. I was contacted by an old shipmate chef from HMS Invincible and encouraged to attend a reunion event. After this, I went to more reunions, including a Joint Forces and Islanders reunion in Carlisle where everyone was encouraged to tell any stories from their perspective about their involvement in the Falklands War, no matter how small, as we were all part of a giant cog that won back the Islands. It was here that the seed of returning to the Falklands was planted. 
Places were available for a trip the next year and I decided to ask John if he would like to go. Within minutes I had a positive response from John and from that moment we were going. I asked Steve if he would like to go, but he couldn't commit at the time as he was waiting for a knee operation. Three weeks before we were due to travel, Steve called me and asked if we were still going. I told him we were, and he asked if I could take some crosses to place on the Coventry Memorial on Pebble Island. I then asked him if he wanted to join us and thankfully, he was able to arrange it. I'm so glad that he got the chance to go.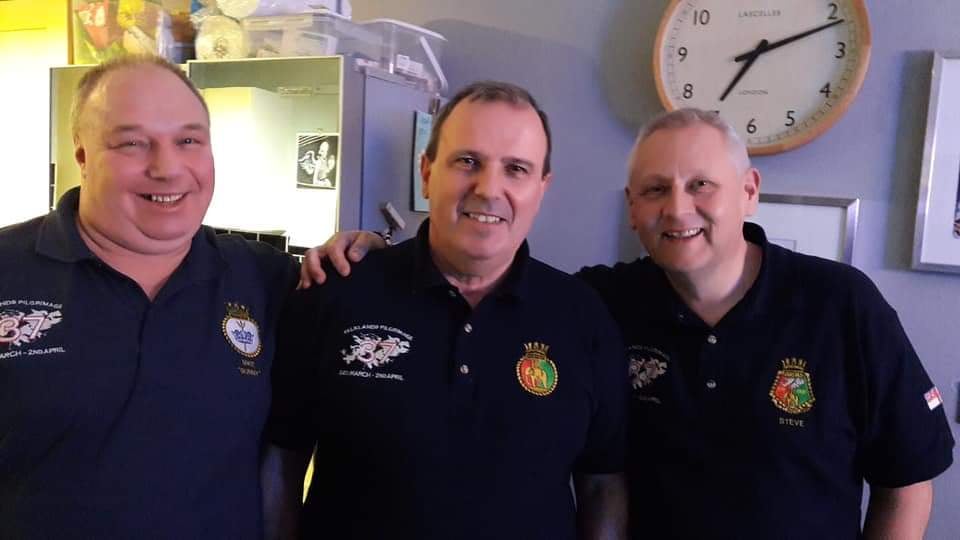 The visit to Pebble Island added quite a bit to the cost of the trip and my financial situation was not good, so it looked like this would be ruled out for me. I frantically tried to find some additional funding and was about to give up hope when I contacted the RNRMC. A brilliant and enthusiastic team at the Charity were delighted to help us out and fully funded our trip to Pebble Island.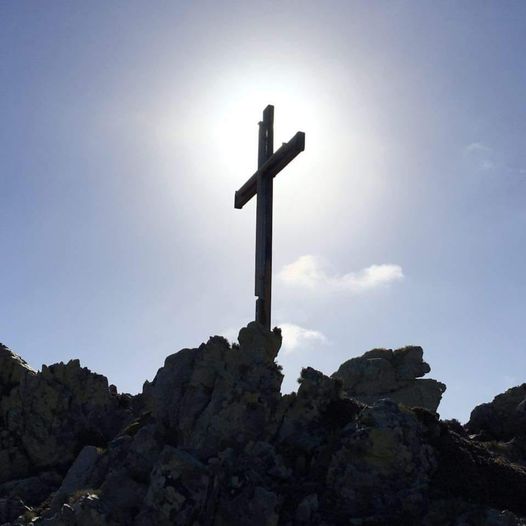 After a long flight from Brize Norton, we arrived in Stanley. Locals met us with gifts of biscuits and cakes throughout our visit and they could not do enough for us, just to say thanks for what all of us contributed during the war. The first stops were for the Memorials to HMS Glamorgan and Atlantic conveyor, and we had a glimpse of the island's terrain and the enormity of the task that our forces on the ground had faced.  
After a couple of days, it was time for our visit to Pebble Island. The crash sites and HMS Coventry memorial were very moving and for Steve and John this was especially emotional. The following day we went on a tour of the crash sites and beaches by our guide and later Steve and John went back up to the Coventry memorial one last time, not knowing if they would ever return.
Early the following morning it was time to say goodbye to the wondrous islands and to the people who were so grateful for what we all did, no matter how small. The whole trip was so emotional and one I will never forget. My fellow shipmates on the Invincible have asked me to return with them in 2023, so here's hoping. If only Steve could join us for the next one, RIP mate. 
I'm so very thankful for the RNRMC's help. Without them the Pebble Island trip would not have been possible, but this part of the trip was special, especially for Steve and John.'