The Royal Navy and Royal Marines Charity (RNRMC) and its partner funder, Greenwich Hospital, have awarded a £60,000 grant to Veterans Aid (VA). After a challenging year, this boost will be crucial in helping ensure the immediate and practical support of veterans facing homelessness or in crisis. 
The RNRMC works to support all Royal Navy sailors, marines, and their families. Their funding has enabled VA to provide life-changing interventions to numerous individuals, such as Connor. His life spiralled after he was medically discharged from the Royal Marines, but with support and time, he has been able to work through his problems. Connor is now living independently and working in a job he loves. What is more, he and his partner have recently welcomed a new baby into the world. 
Connor had underlying mental health and addiction issues when he went into the Royal Marines, but he couldn't see it himself. The training gave him the routine and discipline he was looking for– and it was all he had ever wanted to do. However, he was then medically discharged. 
'I planned to retrain and go back… But when I got knocked back... my life spiraled out of control… On top of that, at twenty-five years old, my pancreas packed in. I had type 1 diabetes.' 
Connor's mental and physical health deteriorated. He spent time in a hospital but had nowhere to go on his release. The only plan he could think of was 'to get a tent and just wander the country.' 
When he was put in contact with VA, the team quickly found him a place in a detox facility. He was also seen by a psychiatrist and finally prescribed the correct medication for his underlying mental health condition. This 'massive life raft' was the beginning of Connor's journey to sustainable independence. 
Connor went on to stay at VA's residential facility, New Belvedere House. There, everything is geared towards independence. Connor was supported to address his issues and explore new training opportunities. 
'Nothing is done for you, and it is your responsibility. There are always people there for you if you need them…and there are massive opportunities to turn your life around… to become whoever you want to be.' 
'I set my mind on what I wanted to do and I chased after it. The team advised me on the steps to take… I managed to get a job in lockdown. I've been in that job now for 4 months. It is easy to wake up to in the morning because I love it.' 
'I would not have been able to have any of these [job] opportunities if I were the same person. It was all the help I was lucky enough to receive that means I can maintain what I now have… I can say 100% I am not the man that walked into VA… And that is all because of time, patience and care from them.'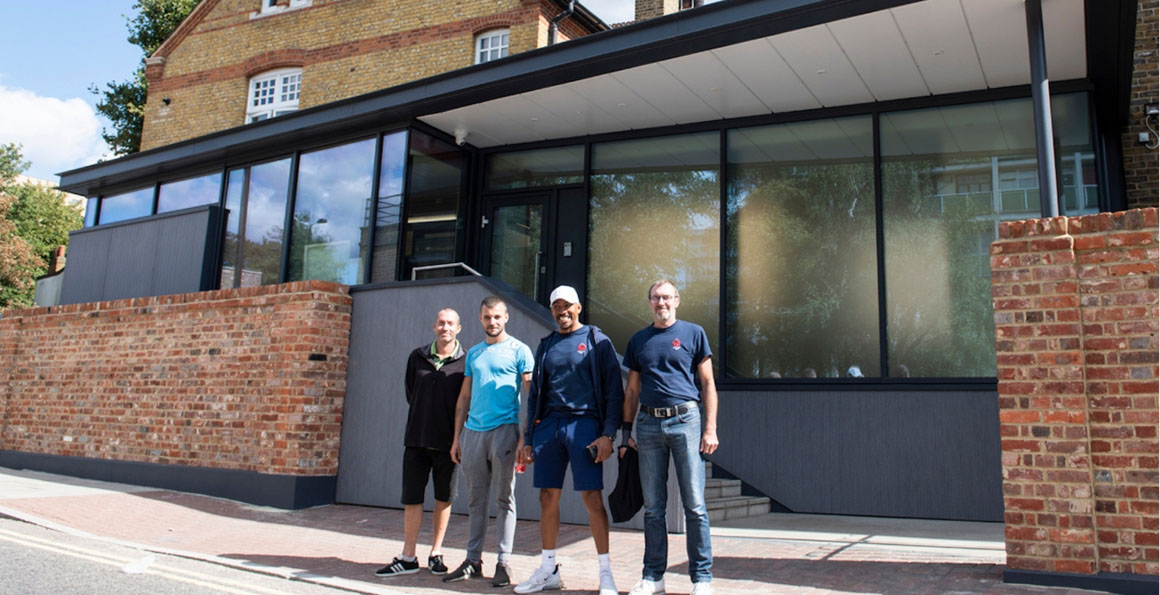 Mandy Lindley, RNRMC's Director of Relationships and Funding said: 
'The Royal Navy and Royal Marines Charity is pleased to continue its partnership with Veterans Aid, helping to provide vital support to the most vulnerable Royal Navy and Royal Marines veterans. Now more than ever, it is vital that veterans are kept safe. We hope that this grant allows Veterans Aid to continue looking after our joint beneficiaries who are in crisis and help them to rebuild their lives.' 
Dr Hugh Milroy, CEO of Veterans Aid said: 
'Thanks to The Royal Navy and Royal Marines Charity, and its partner funder Greenwich Hospital, Veterans Aid can offer life-changing support to individuals like Connor. Throughout the pandemic, we have worked constantly to keep safe those veterans threatened with homelessness, and support those already in our care. This funding means everything to us because it allows us to continue our vital work.' 
*A pseudonym has been used to protect the client's privacy.
If you are a veteran in crisis or know someone that is, please get in touch with Veterans Aid Operational Team.
Freephone: 0800 012 6867
Email: info@veterans-aid.net
Website: www.veterans-aid.net