The Defence Maritime Logistics School is a regular supporter of the Royal Navy and Royal Marines Charity, donating over £2,000 raised from the diners who get to sample the meals cooked by the trainee chefs. 
On World Vegan day here's a look at what it means to be a Catering Services rating in the Royal Navy and how the Service caters for sailors or Royal Marines with particular lifestyle dietary needs.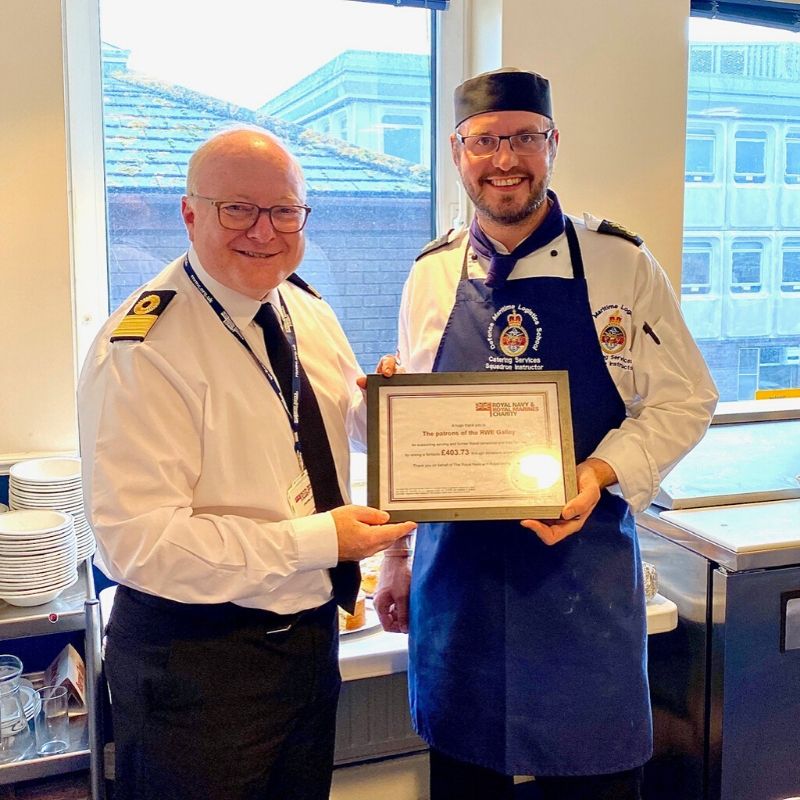 Training to become a Catering Services (CS) Rating takes 31 weeks and brings qualifications that would take two years to achieve in the civilian world.
Not only are they taught the basics of food hygiene and health and safety, and how to bake, make stocks, soups and sauces, cook meat and poultry, and make delicious salads; they are also taught how to adapt recipes to provide nutritious meals for any dietary requirements and that includes vegan and vegetarian.
Sailors and Royal Marines should visit the caters as soon as they join a ship or unit to explain their requirements and then the team will make sure there something on the menu to meet their needs.
Being a Caterer in the Royal Navy is a career that is literally miles from anything those is similar civilian jobs could do at home. Travelling around the world, the job ranges from cooking for the Ship's Company on board warships or Royal Marines on land operations, to serving a fine dining experience to influential VIPs and royalty, as part of the UK's Defence engagement strategy. 
Catering Services ratings can be required to offer the highest level of premium front of house service as well as the behind the scenes organisation that enables it.  
Ultimately wherever they are in the world, they'll perform a pivotal role: m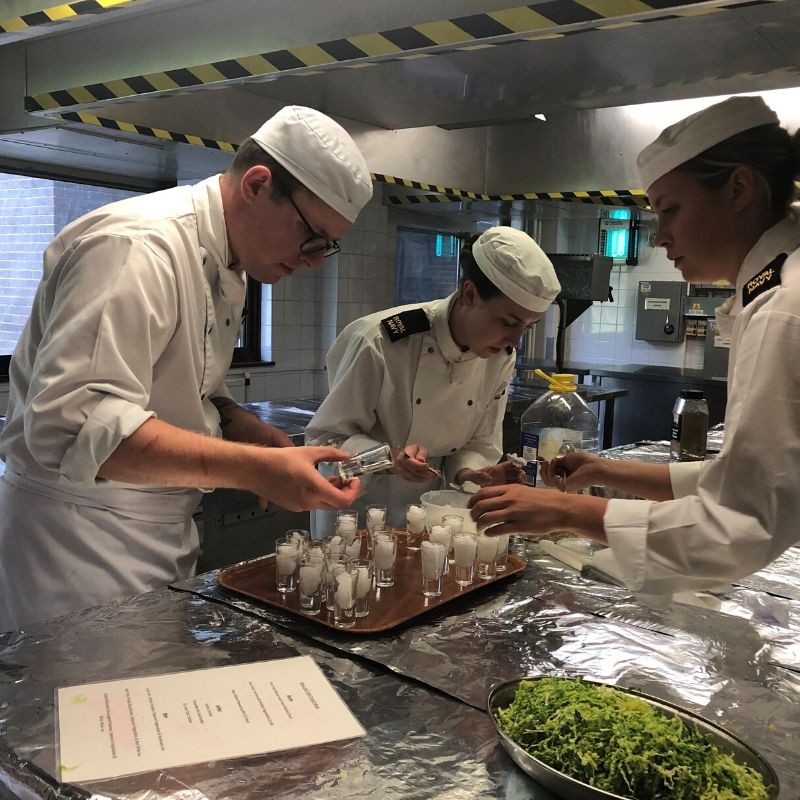 aking sure the Royal Navy's most important asset – the people – have the fuel they need to get the job done.
For the Catering Services team a typical day onboard ships and submarines consists of working in a highly efficient galley providing at least three meals a day.  It includes ordering, receiving, and accounting for provisions to sustain the menus they have written.   Caters are also required to be part of the whole ship team.  Their additional roles include providing crucial skills as an integral part of the ship's advanced medical, firefighting and damage control teams.
At present promotion is very good within the CS branch, with many ratings being promoted to Leading Hand within four to five years, promotion to Petty Officer and above can take anywhere from eight years and this introduces them to the managerial role required to maintain the department.
A few fun facts about the Catering Services School. Per year they will on average order 10,000KG Potatoes, 6,000KG Onions and 1,000KG peppers.