Last year the RNRMC were heartened to learn that during the COVID-19 pandemic their partnership with Woody's Lodge had supported Gerald Owen, a WW2 Royal Navy veteran living in South Wales.  
One year on and this charity partnership has continued to develop, and Gerald is still in safe hands thanks to the work of Woody's Lodge's Project Officer, Mark Hodgkinson, a post that is funded by the RNRMC. 
Swansea born former Royal Navy pilot, Gerald Owen, is 98-years old, now living on the outskirts of Cardiff. Gerald fought in WWII and throughout his Royal Navy career piloted aircraft such as Hellcats, Seafires and Barracudas. Gerald now lives alone, with no immediate family or support network around him.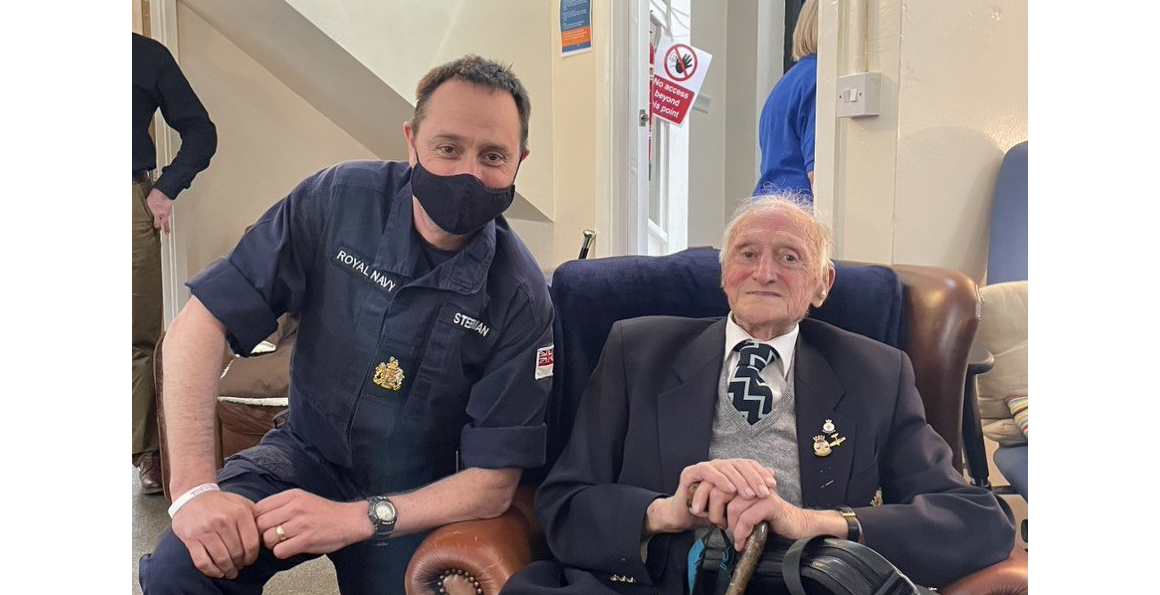 Woody's Lodge has been working with Gerald since 2020, following their grant allocation from the RNRMC, however during May 2021 concerns were raised for Gerald's welfare, and his ability to maintain his home and living conditions. These concerns were discussed with Gerald, who was initially reluctant for any more support or assistance at home, but during a visit to the Woody's Lodge drop-in centre, Gerald agreed to meet with the Support Team and agreed to a home visit and assessment. 
During the visit, the Support Team found that Gerald was suffering from several health issues and had problems with a faulty hearing aid. His living conditions had also deteriorated, and his home needed several repairs. In addition, it was discovered that Gerald had not been receiving all the benefits he was entitled to.  
Following this assessment, the Support Team acted to address these issues, to allow Gerald to maintain his independence within his own home. To keep an eye on Gerald's day-to-day wellbeing, the Woody's Lodge Support Team arranged for a neighbour to visit twice a week, in addition to monthly visits from the Support Team and weekly phone calls from Mark, the Project Officer. Work began on Gerald's house, which included the replacement of faulty lighting and fixtures and improvements to the bathroom. The team also liaised with local healthcare providers to support Gerald's health and issued Gerald with a new hearing aid, which has made a significant improvement to his hearing. Finally, Gerald was given assistance with his Attendance Allowance application, which has resulted in him gaining and additional £89.60 a week since June 2021.   
Thanks to the collaboration between the RNRMC and Woody's Lodge, Gerald, a vulnerable WW2 veteran, has not been left to struggle alone and the actions of the Support Team have made a real difference to his quality of life. 
Mark Hodgkinson, Woody's Lodge Project Officer said: 
 "Without RNRMC funding, support would not have been provided to Gerald and other RN/RM personnel who utilise our services. Funding from RNRMC has positively impacted our ability to reach and support veterans who otherwise may not have received support or even known what support was available to them."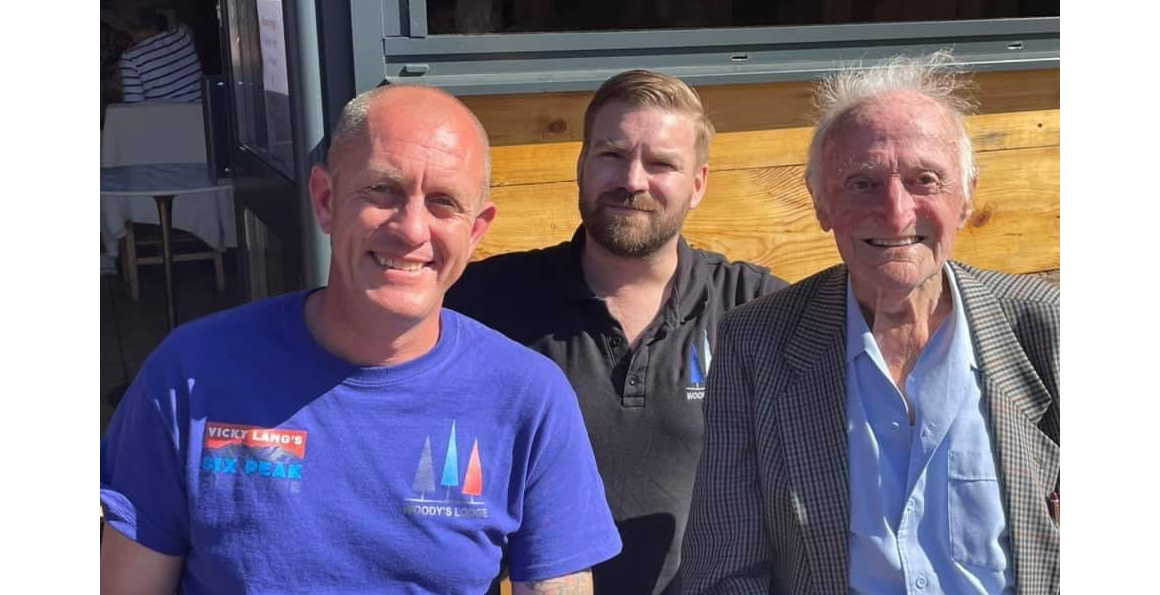 About Woody's Lodge: 
Woody's Lodge was founded in 2016 in memory of Paul "Woody" Woodland, a Royal Marine and member of the Elite Special Boat Service who lost his life in a training exercise in 2012. Based in Wales, Woody's Lodge is a social hub, which guides veterans to the help and support they need to re-engage with their families and communities. Woody's Lodge offer support to veterans with financial issues, housing and employment and healthcare referrals. 
If you would like to find out more about Woody's Lodge or would like to access their support, please visit their website or email support@woodyslodge.org