Over the past 4 months the Commanding Officer (Lt Cdr Will Jones), Coxswain (CPO Gary Maskell) and all the Officer Cadets (OCdts) of Oxford University Royal Naval Unit (OURNU) have committed their spare time, spare change and spare energy into raising money for the Royal Navy Royal Marines Charity (RNRMC).
Words below are from CPO Gary Maskell:
"It started just before Christmas when the Coxswain introduced the cadets to the naval tradition of horse racing – or aptly renamed – Reindeer racing. All the reindeer were named with appropriate descriptions made up, which humorously matched the profiles of the OCdts. The evening started well with instructions on how to play and what to expect. As the evening went on a few more beers were finished the money pot got bigger and the jumps and forfeits got more interesting – although Lt Cdr Jones has still not finished the dry cheese crackers he had to eat to continue a roll of the dice. A lot of fun was had and the OURNU managed to raise £225.
The next event was the Siege of Ladysmith mess dinner. An amazing four course Bill of fayre was enjoyed by all with the origins of the field gun detailed by various speakers prior to each course. The evening's guest of honour was WO1 Glenn Haughton OBE MBA who gave an excellent speech about his time in the Army, his current role and the Royal Navy. The RNRMC collection tin was passed around throughout the evening with everyone being very generous.
Just prior to the CO leaving the URNU he held one last quiz night with an open the box on completion. The Coxswain was asked to join all teams and presumed it was because he was popular – it transpired it was because he is old and has good knowledge of the 80's and 90's! Open the box was won by OCdt Thomas Murphy who generously gave £75.00 of his winnings to RNRMC. The total raised was another £250.00.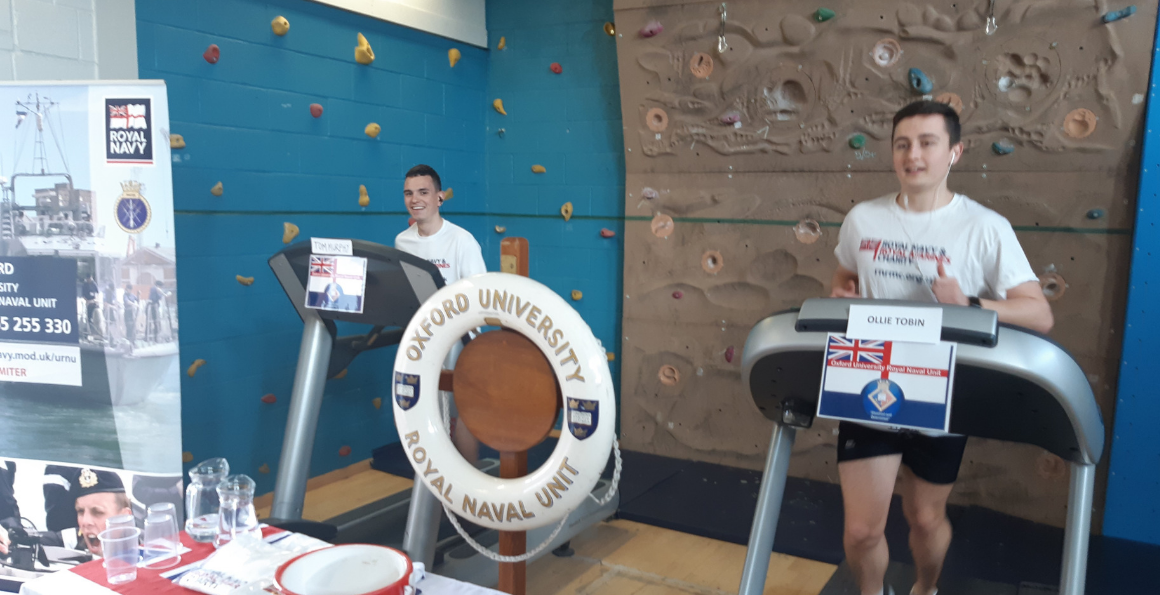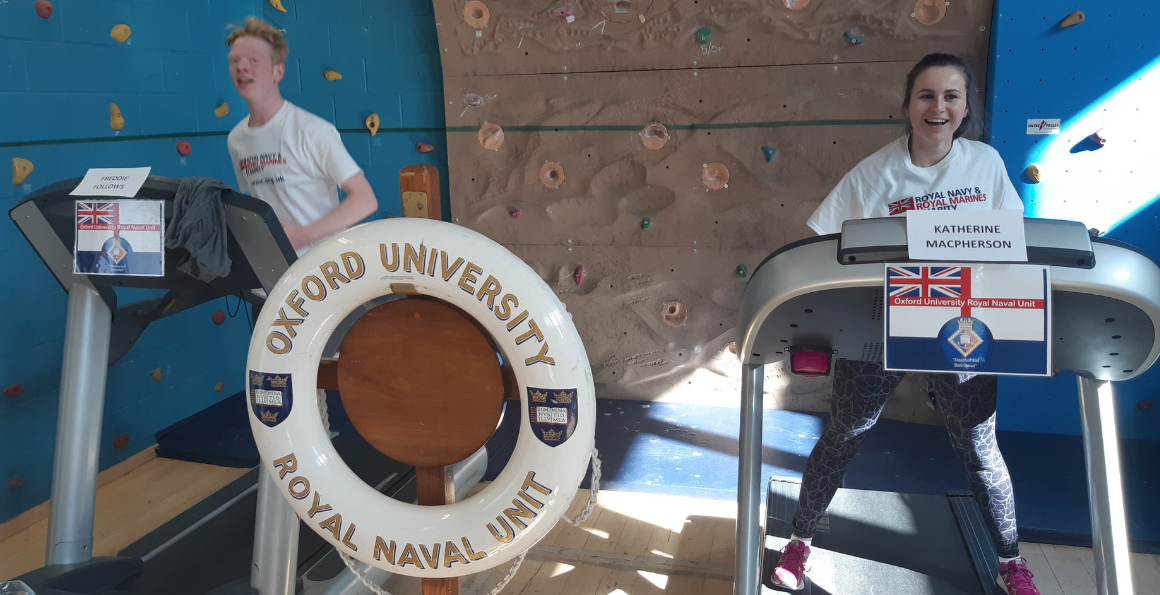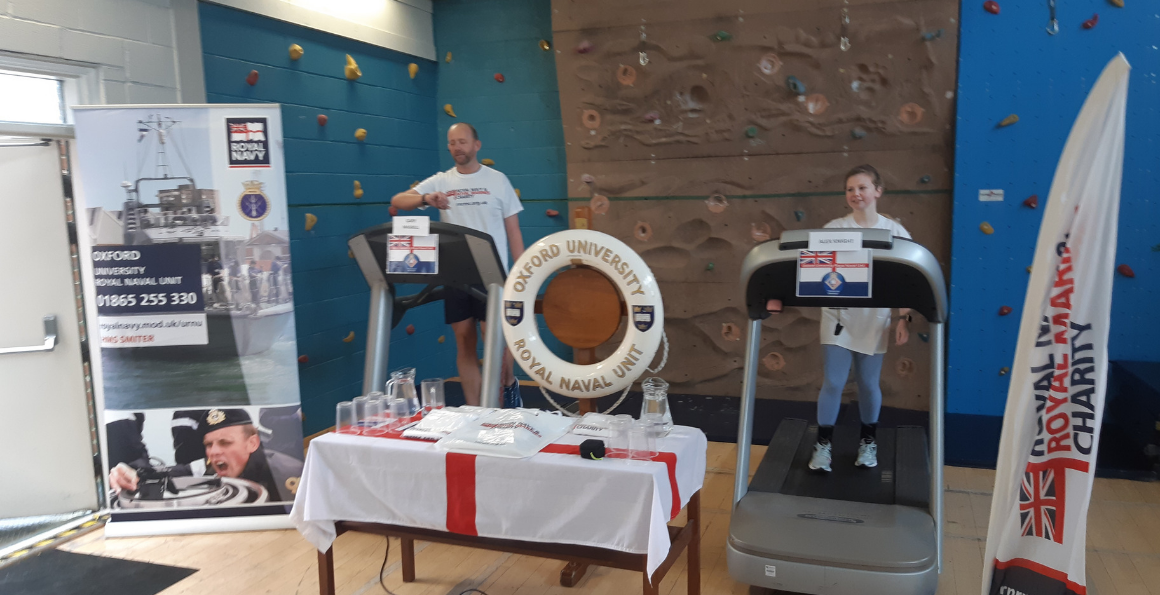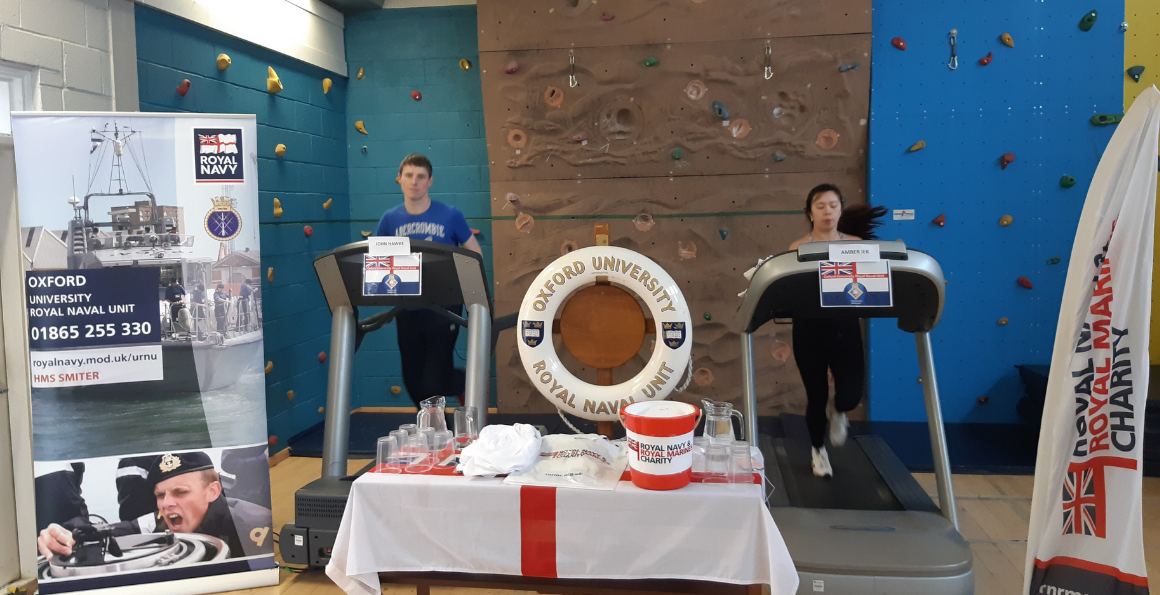 Finally, CPO Gary Maskell and OCdt Ollie Tobin wanted to arrange something that would not only raise money and awareness of the RNRMC and what they do; but also increase the physical wellbeing of the Ocdt's. So, running the distance from Oxford URNU to their ship HMS Smiter in HMNB Portsmouth seemed to go down well when offered as the next event. The total distance of 137 km was to be split between all the volunteers. On the 14 March, everyone completed the total distance in less than 7 hours on 2 running machines in Falklands house, Oxford. At the time of print they had raised just under £1200 (inc gift aid) for the RNRMC – which takes the OURNU total to over £1700 in 4 months."
Thank you to all those from the Oxford URNU who took part fundraising for the RNRMC over the past 4 months!