A young Royal Navy sailor turning 18 climbed Mount Snowdon 18 times in one week to raise money for the Royal Navy and Royal Marines Charity (RNRMC).
AB Dhillon Walters took on the mammoth challenge in August and raised £300 for the RNRMC. Mount Snowdon is the highest peak in England and Wales at 1085 metres. Despite having never climbed a mountain before, he decided to tackle Snowdon not once but 18 times to mark his milestone birthday.
The Warfare Specialist said: "I first heard about the RNRMC during my basic training at Raleigh, and I've gone on to see first-hand how the charity supports us through refurbishments of our messes and establishments.
"I wanted to set myself a challenge and do something different so I came up with the idea to climb Snowdon 18 times for my 18th birthday."
Dhillon averaged three climbs a day, with each ascend to descend taking around six hours to complete. He would wake up at 5am, spend around 15 hours climbing, before resting overnight at his Grandmother's nearby caravan.             
Dhillon, who joined the Navy when he was 16, said the hardest part of the challenge was dealing with how mentally tough it was. He added: "On the first day, I was excited and ready to just get out there and do it. I didn't really know what to expect.
"But by the end of the third climb, I realised how mentally challenging it would be. You're seeing the same sights and it just became really monotonous."
Despite this, the support Dhillon received from members of the public encouraged him to persevere. "I would carry a bucket up with me and people would stop and ask me about what I was doing and what the charity does.
The support I received from people back home and other climbers on the mountain really made everything feel more special.
Dhillon, who turned 18 in July, is currently on deployment on HMS Montrose but is already thinking about his next challenge. He said: "Each year I want to set myself a bigger and better challenge. I want to do something physically harder and on a bigger scale."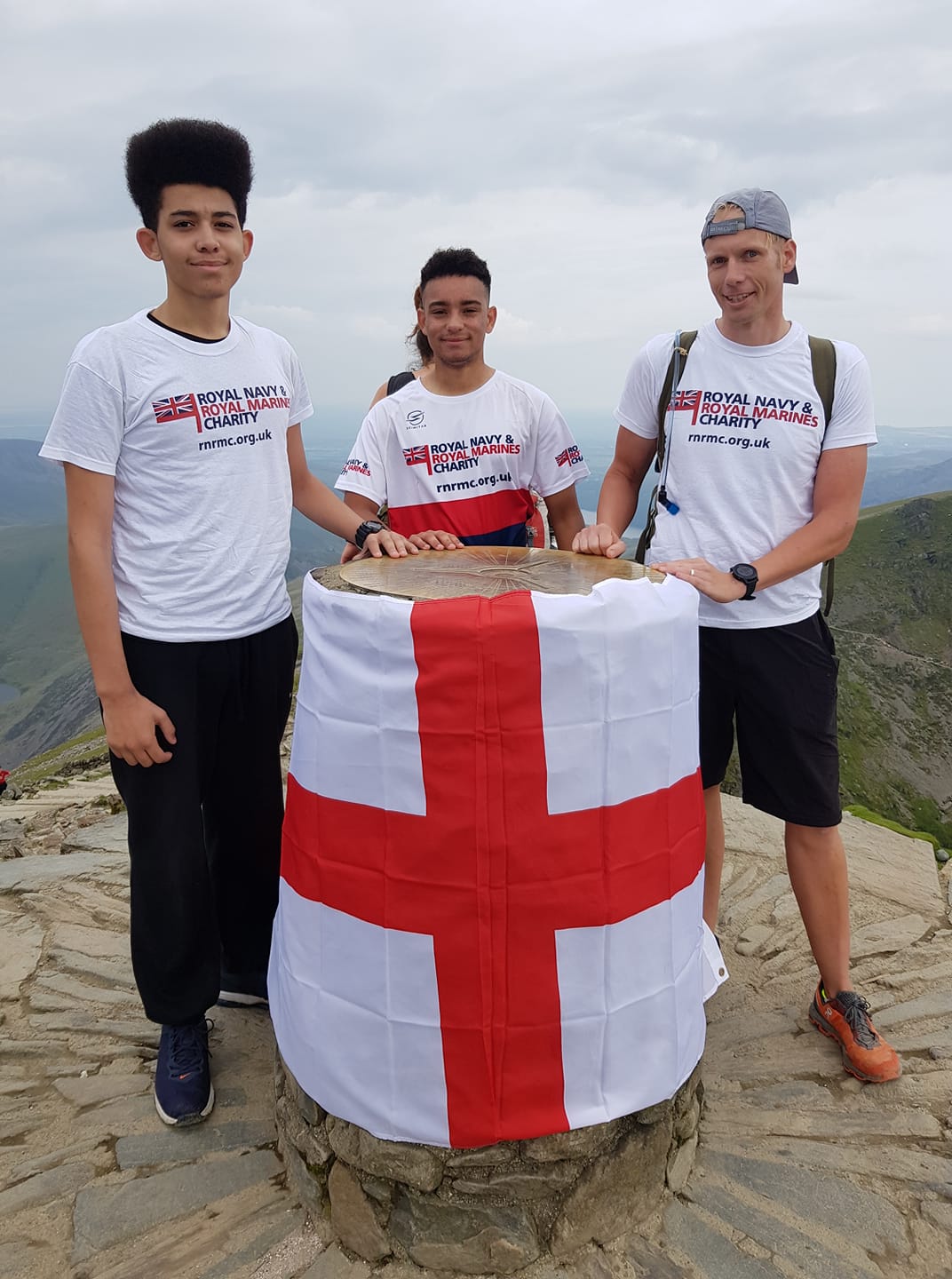 (AB Dhillon Walters, pictured centre, was joined by his younger brother and uncle for his Snowdon Challenge)