The Board of Trustees of the Royal Navy and Royal Marines Charity is delighted to announce that Dr Brian Gilvary will succeed Sir Bill Thomas as the new Chairman of the Charity when Sir Bill completes his six-year term of office in July 2021.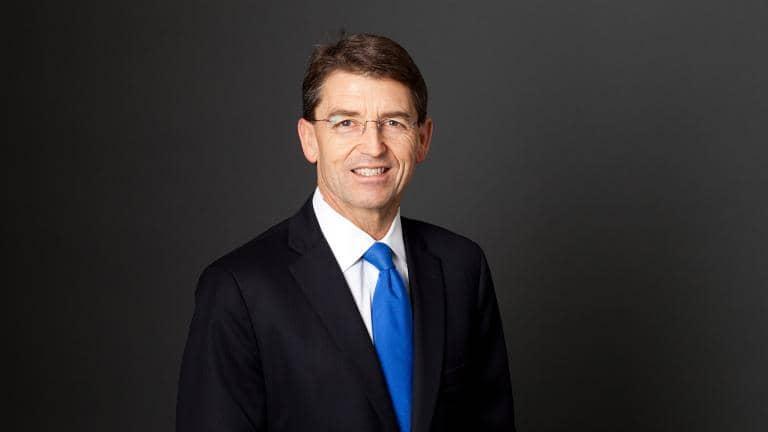 An exhaustive process to find the Charity's next Chairman was led by Vice-Chairman Andrew Jameson in which over 150 potential candidates with a range of backgrounds in industry, the military and civil society were approached and whittled down to a high-calibre shortlist. Brian was the unanimous choice to lead the Board and shares a deep personal commitment with the RNRMC's mission to champion and support the remarkable men and women of the Royal Navy, past and present, as well as their immediate families, particularly at a time when the demand signal for support in the wake of Covid-19 has never been greater.
Brian Gilvary is Executive Chairman of Ineos Energy, a division of the INEOS Group focusing on oil and gas and the energy transition. Prior to this he was BP plc's Chief Financial Officer and Board Director from 2012- 2020, having joined the company in 1986. During his time at the British multinational oil and gas company, Brian acted as BP's principal negotiator on a series of large transactions and complex legal matters.
Brian is also the senior independent director of Barclays plc; a non-executive director of Air Liquide SA, the Royal Navy and the Francis Crick Institute. Since April 2020 he has also served as a Trustee of the Royal Navy and Royal Marines Charity.
Born and raised in Liverpool, Brian was one of the few pupils at his state comprehensive school to gain a place at universities in Manchester and Sheffield, where he is now an Honorary Professor and Honorary Doctor of Science respectively. Brian has represented Great Britain at the last 5 Age Group ITU Triathlon World Championships (2015-19) having taken up the sport in 2014.
Speaking of Brian's appointment, current Chairman Sir Bill Thomas remarked: "I am delighted by the news that Dr Brian Gilvary will succeed me as Chair of the Royal Navy and Royal Marines Charity. Brian brings not only a tremendous business pedigree, but a deep understanding of and commitment to the Royal Navy and Royal Marines gained as a Non-Executive Director of the Navy Board and as a trustee of the RNRMC. Under Brian's expert leadership, working with our energetic Board and our hardworking Executive team, I am confident that the RNRMC has a very positive future. I look forward to handing over to Brian and seeing the Charity re-double its efforts to continue supporting our beneficiaries, the truly excellent men, women and their families who serve or served in the Royal Navy."
Chief Executive Adrian Bell commented: "Brian has already made a huge impact in his short time serving on the RNRMC Board as a Trustee. I am very much looking forward to working with him further to achieve our strategic goals, develop our support to and services for beneficiaries, and ensure that we gain the levels of support we need for the charity's long-term resilience and sustainability."
Dr Brian Gilvary said: Throughout my life I have dedicated time and resources to causes that inspire me. It's an honour and privilege to take on the baton from Sir Bill and serve as the next Chairman of Royal Navy and Royal Marines Charity. We are living with the continued impact of the global pandemic and the world is a different place. Our programmes, our fundraising, how we work with beneficiaries - there's much work to be done to ensure a safe, secure and bright future for the RNRMC - and most importantly for the naval communities it serves. I have seen for myself the enthusiasm, dedication and fantastic efforts made by staff, volunteers, fellow Trustees and the Senior team and I look forward to working alongside them all to deliver the Charity's ambitious and exciting strategy in the months and years ahead."