CPO Andy "Gibbo" Gibbs spent 3 days in Gibraltar representing the RNRMC at the RN annual dinner and promoting the work of the RNRMC. This included a brief to RN Gibraltar Squadron (RNGS)and Gibraltar staff HQ.
The invite to Gibraltar was received from Commodore Dainton (CBF) as a thank you to the charity for assisting in funding projects which are being undertaken by RNGS to improve the conditions of the RN contingent on the staff, and also a thank you for part funding the RN Dinner.
Gibbo can be seen below briefing the RNGS on the role of the charity. This included the funding strands the charity relies on such as Pay Roll and Legacy giving.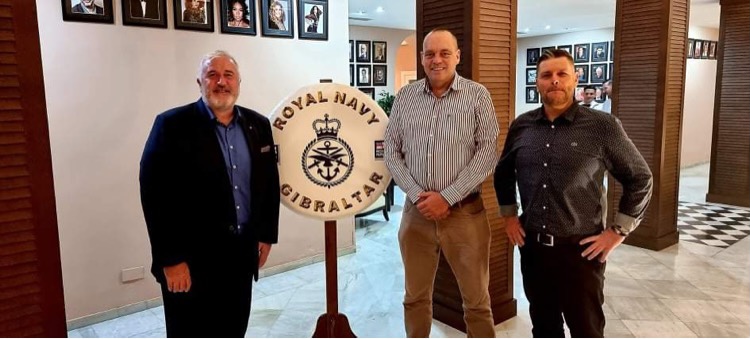 Friday night was spent at the RN Dinner at the Rock Hotel. Gibbo spent the evening mingling and talking to individuals about the work of the charity and has identified areas where the charity could work with the RN personnel on the rock together.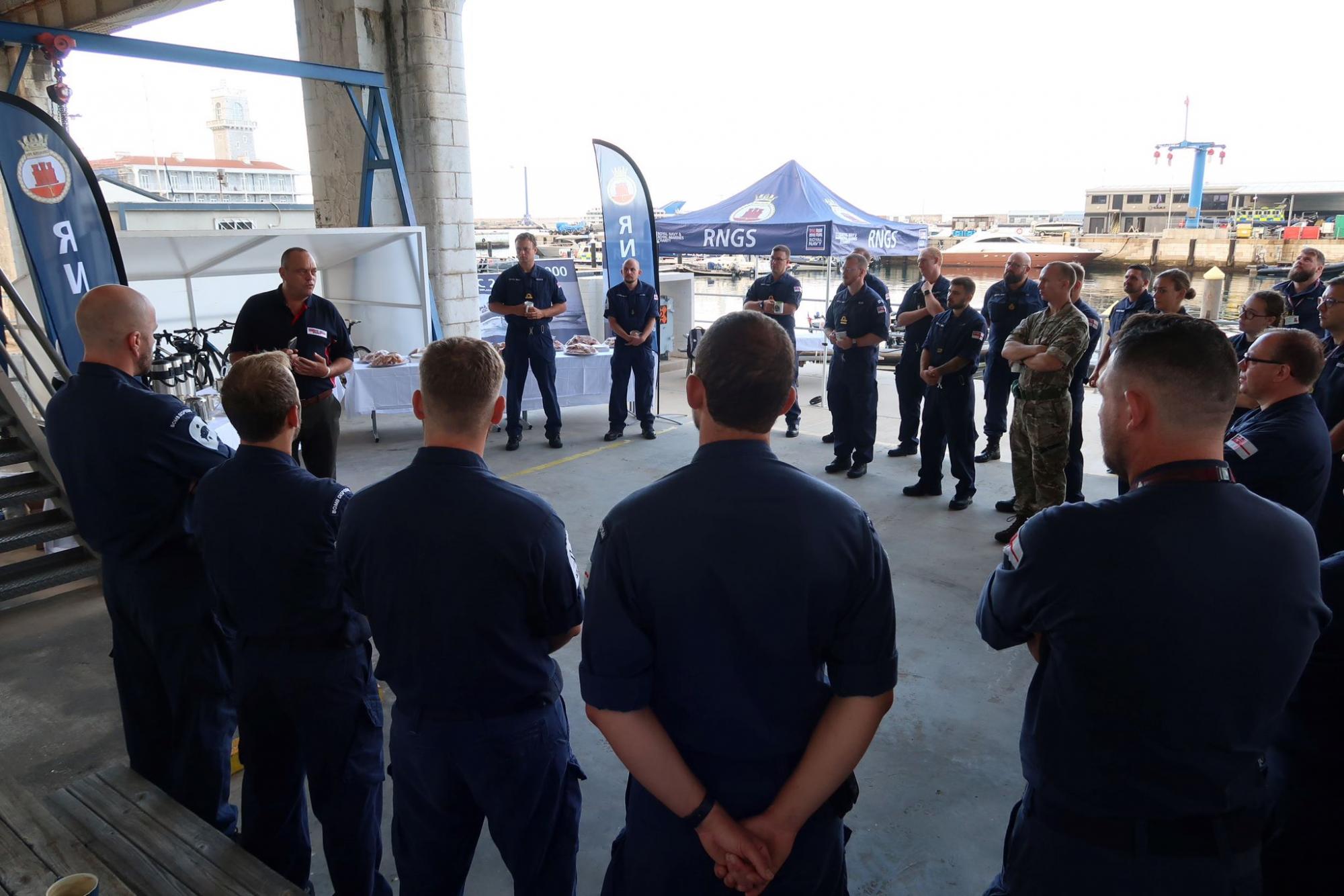 It was a very beneficial visit to spread the work of the RNRMC to personnel deployed in Gibraltar.
Gibbo said "Thanks to WO McKenna, RNGS and CBF for being excellent hosts. It is vital that our people are supported, small things like provisions of a gazebo with RNRMC branding for RNGS to use at dockyard events not only keeps the sailors out of the sun but also promotes the charity. It was good to be so well received and hopefully I will be invited back next year to see the finished outside family area which the charity has funded".