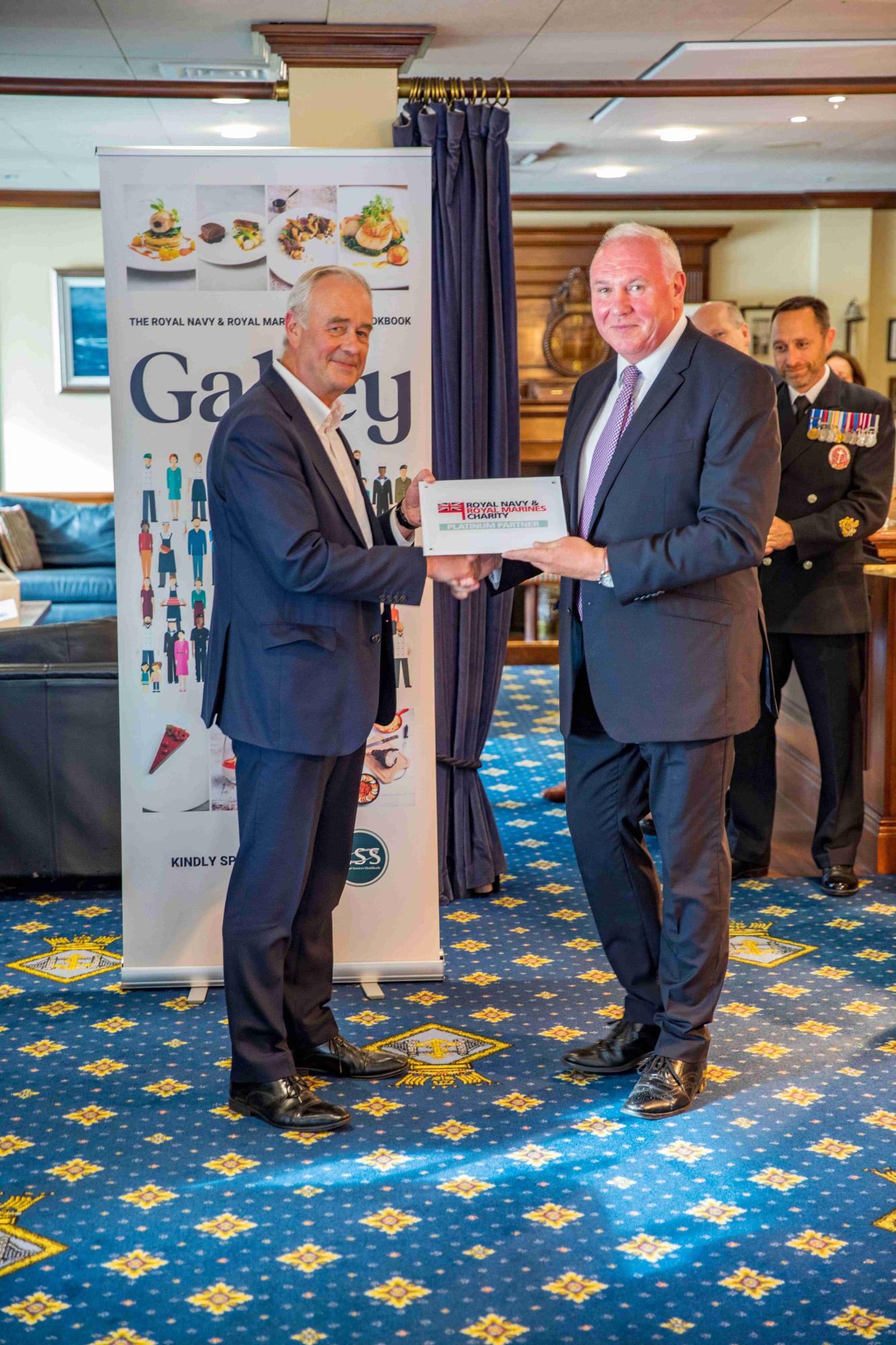 The Royal Navy and Royal Marines Charity (RNRMC) has celebrated the success of its first charity cookbook as well as its new Platinum Partnership with Defence and Government Catering Services ESS.
Galley, which was published last year, highlights the traditions and innovations of the unique culinary world of the Royal Navy.  It shines a light on the incredible skill and talent found within this demanding industry, thanks to the contributions of 20 professional chefs with a connection to the Royal Navy, including Michel Roux Jr, who himself served in the French military.
Celebrations took place on the 13th July at the prestigious HMS President in London. The event paid tribute to all those who supported the cookbook project, either through sponsorship or by contributing recipes. Guests also got the opportunity to sample dishes of some of the delicious cookbook recipes. 
The RNRMC used the event to especially thank their new Platinum Partner, ESS, for all their support over the duration of their relationship.
Bob Gray, Managing Director at ESS Defence, said:
"We're delighted to have been recognised as a Platinum Partner of the Royal Navy and Royal Marines Charity (RNRMC). We've enjoyed a fabulous relationship with the organisation to date, collaborating on a number of exciting projects including the 'Galley' cookbook and selling of RNRMC merchandise in our retail stores, as well as working together to provide essential food boxes to beneficiaries of the RNRMC. The charity does such important work to support serving and former sailors, marines and their families and we are very proud to contribute to this. I look forward to our partnership going from strength to strength."
Adrian Bell, chief executive at RNRMC, said:
"We are thrilled to welcome ESS into our Platinum Corporate Partnership Tier. ESS has been crucial in aiding our important work helping the Royal Navy community and their families, and we have thoroughly enjoyed working together with them. We are confident that our relationship will continue to flourish as we take these positive next steps."
The Platinum Tier is the highest Corporate Partnership that the RNRMC offers.
All proceeds generated from sales of Galley go towards supporting the charity's essential work in helping serving personnel, veterans, and families.