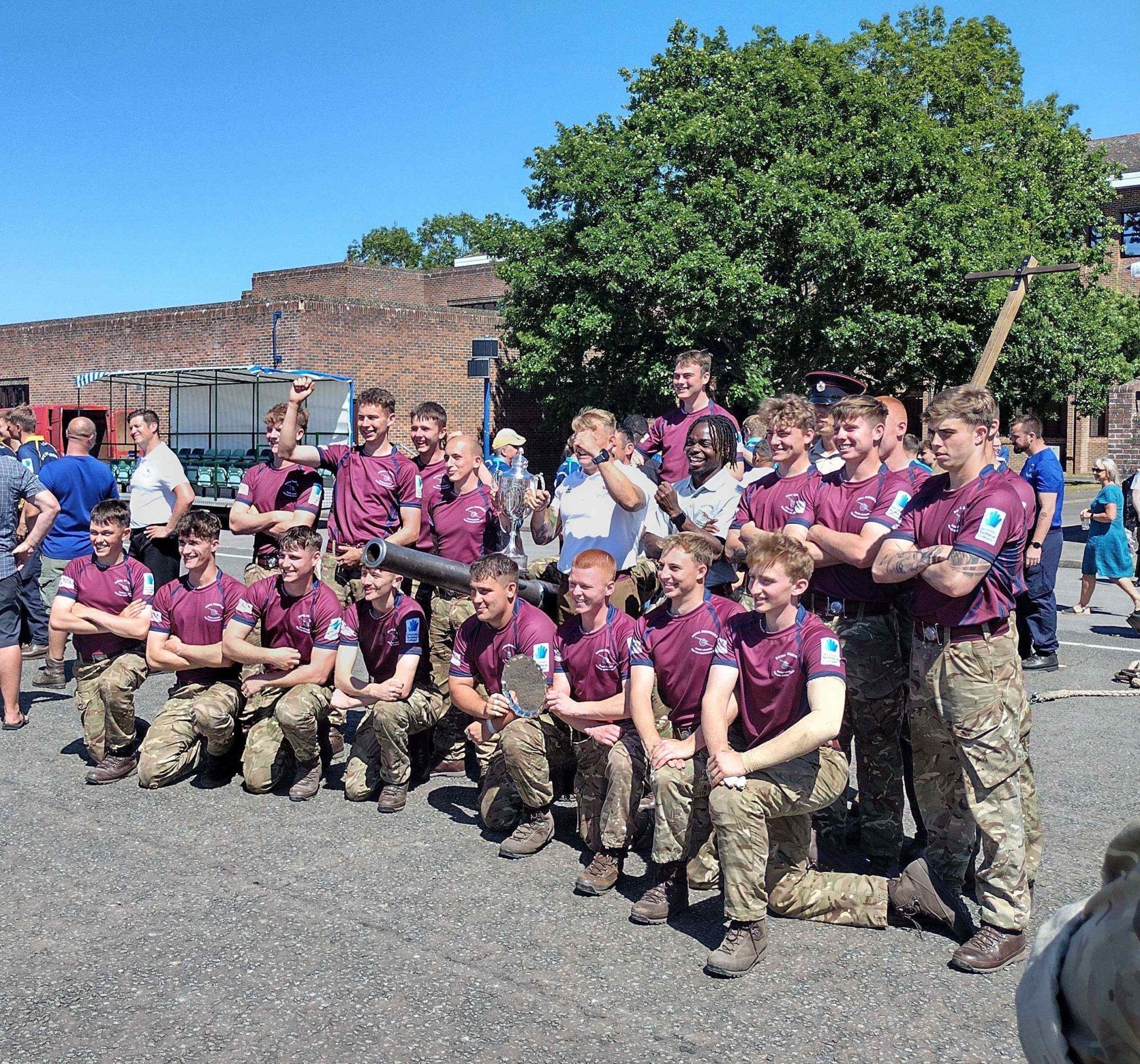 Last week, the Royal Navy and Royal Marines Charity (RNRMC) attended the Junior Leaders' Field Gun Competition at HMS Collingwood. After a 2-year hiatus due to Covid-19, the competition came back with a bang, with the Royal Engineers taking home this year's coveted trophy.
The RNRMC has contributed over £12,000 to both the Junior and Senior competitions, the latter of which took place on July 2nd.
The Junior Field Gun event is virtually identical to the Senior but is open to young people aged 16-24 who are either new recruits to the Armed Forces or studying at college. The competition saw talent gather from across the country, including Sea Cadets and University Technical Colleges (UTC). With just one week to train for the event, the teams showed tenacity and enthusiasm in the high summer temperatures.
Awards were presented after the nail-biting finale, which saw the Royal Engineers crowned the champions of Junior Leaders Field Gun 2022. A trophy was also given to UTC Portsmouth for Best UTC Crew.
It is wonderful to be in a position to resurrect Junior Leaders' Field Gun after a 2 year absence and once again invite our young servicemen and women to compete alongside civilian colleges, University Technical Colleges and Cadets in this unique event. The competition incorporates numerous elements of naval ethos into the young people, in particular the Command, Leadership and Management experience which builds a camaraderie and Fighting Spirit that will live with all competitors forever. The competition is very reliant on the continued support of the RNRMC, without which it would not be as appealing to our young people as we would not be able to provide the resources and equipment required to make it such a success, we are always thankful and eternally grateful for the support from our Naval Charity."
Paul 'Tiny' Nash, Event Organiser and Warrant Officer Physical Training