Trainees at HMS Sultan were given an extra special treat recently as the already prestigious Establishment's Junior Ratings' Christmas Dinner included an added twist as the Commanding Officer of HMS Sultan, Captain Peter Towell formally opened the new Junior Rates' 'Gearbox Bar'.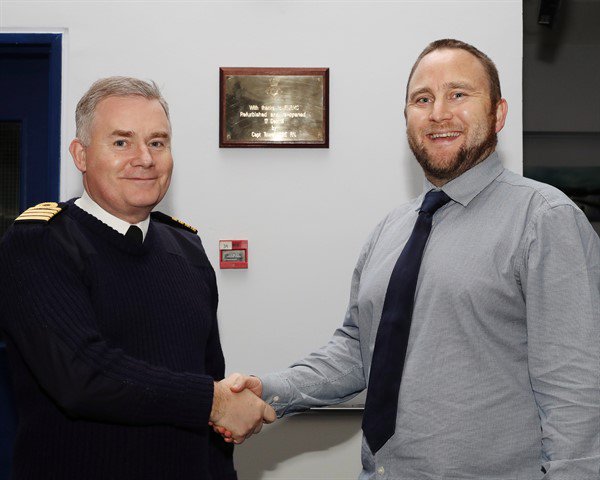 Commanding Officer of HMS Sultan, Captain Peter Towell and South West Fundraiser for the Royal Navy and Royal Marines Charity, Tim Corke.
The newly refurbished social facility provides users with a welcoming bar facility complete with live Sky Sports and BT Sports and a games arena complete with gaming X Rocker gaming chairs, fifty-inch TVs, PlayStations and X Box Ones. In addition, throughout the day the facility, located within the Junior Rates' Amenities Centre (JRAC), will operate as the home of the Establishment's new coffee shop, offering a variety of food and drinks.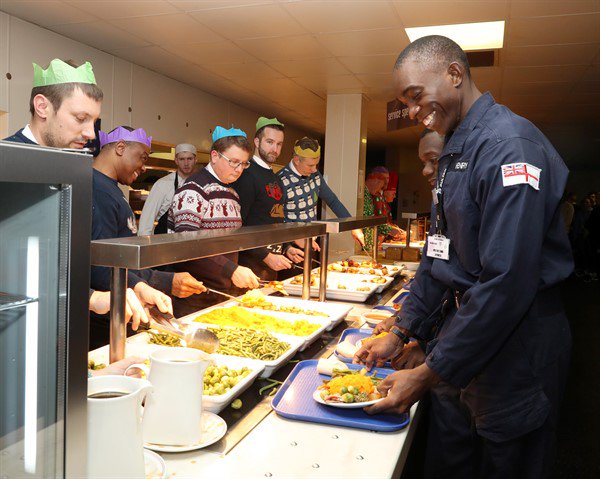 The bar refurbishment was made possible thanks to a combination of funding grants from LIBOR, the Sultan Care and Welfare Fund and The Royal Navy and Royal Marines Charity.
Capt Towell said: "The new Gearbox Bar marks a significant upgrade to the care and welfare facilities available within HMS Sultan. This refurbishment would not have been possible without the great generosity of multiple contributors and I'm delighted that we have representatives from the RNRMC here with us today, as we gift this facility back to our trainees to enjoy."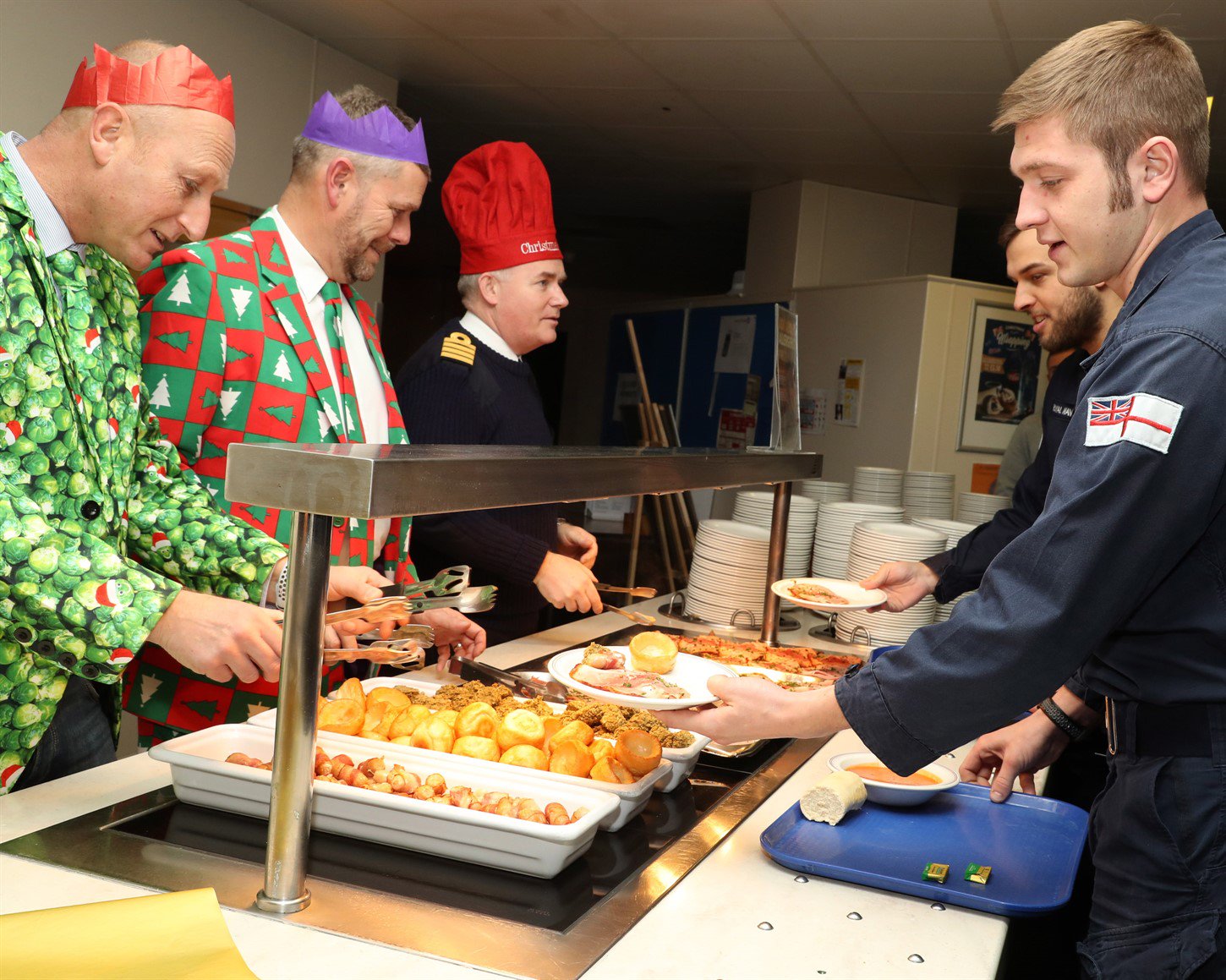 Earlier in the evening, around 270 of the Establishment's most junior Engineering Technicians were treated to a special Christmas Dinner within the JRAC.
Capt Towell was joined by senior members of staff from the Defence College of Technical Training's the Royal Naval Air Engineering and Survival Equipment School (RNAESS) and the Defence School of Marine Engineering (DSMarE) in serving Christmas Dinner.