The Royal Navy's largest ever warship is due to set sail from Portsmouth later today. The brand new aircraft carrier is also the affiliate ship of The Royal Navy and Royal Marines Charity.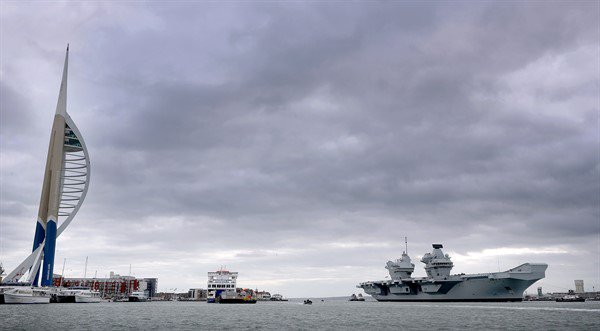 HMS Queen Elizabeth will leave HMNB Portsmouth in order to take on her rotary wing trials. The tests will see helicopters landing on and taking off from the aircraft carrier's four-acre flight deck.​​​​​​​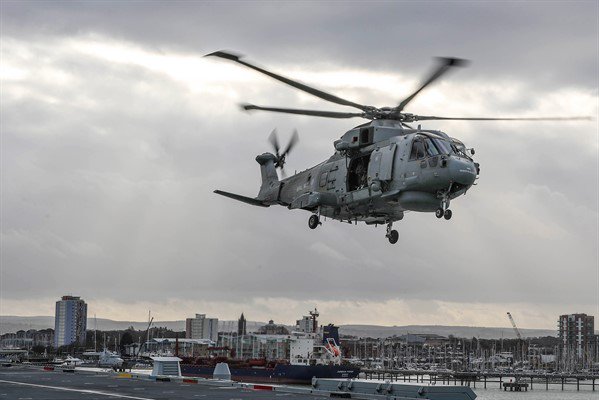 Earlier this month, Commodore Andrew Betton OBE, Commander of the Royal Navy's Carrier Strike Group, said that the ship is 'helping to build global operational partnerships'.
The nation's future flagship has taken more than eight years to build and is the first of two new carriers built since HMS Ark Royal was scrapped in 2010. Her sister ship, HMS Prince of Wales, was officially named at the end of last year.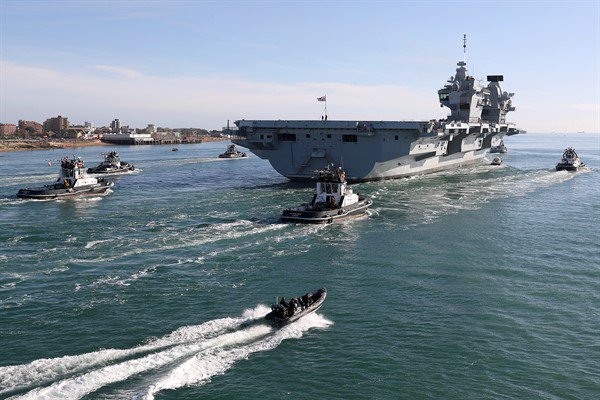 Later this year, it's rumoured that the UK's F-35b, the world's most advanced fighter jet, will undertake flight trials from the deck of HMS Queen Elizabeth while she is at sea off the east coast of the US.
HMS Queen Elizabeth is expected to remain at sea for over a month, with a possibility that she may visit Gibraltar for the first time.