During a recent transit through the Panama Canal, HMS Montrose conducted a novel fundraising challenge whilst sailing from the Atlantic to the Pacific Ocean.
This presented an opportunity for the ship's company to take part in a charity fundraiser organised by the Medical team. The challenge was a CPR (Cardio Pulmonary Resuscitation) Marathon lasting the duration of the transit using a resuscitation training doll, involving as many members of the crew as possible.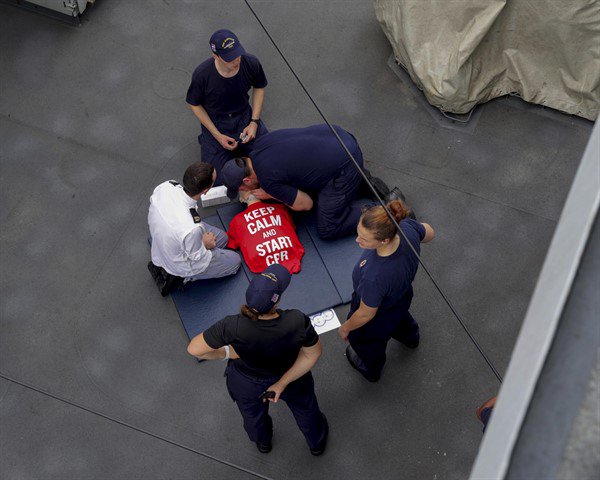 The fundraising challenge aimed to raise awareness in the public sphere of the importance of CPR, and whilst raising money for the British Heart Foundation and Royal Navy and Royal Marines Charity.
CPR often makes the difference between life and death for people suffering out of hospital cardiac arrests. A technically challenging and physically demanding activity, it is a difficult intervention to begin and maintain, and the attempt to keep the dummy patient's heart pumping from the Atlantic to the Pacific Ocean proved to be an emotive one.
The Panama Canal is roughly 50 miles in length, with transits through lasting anything up to 13 hours, meaning that the crew had to work closely as a team in order to complete the challenge. The weather was exceptionally hot and humid, and any time spent on the upper deck was challenging.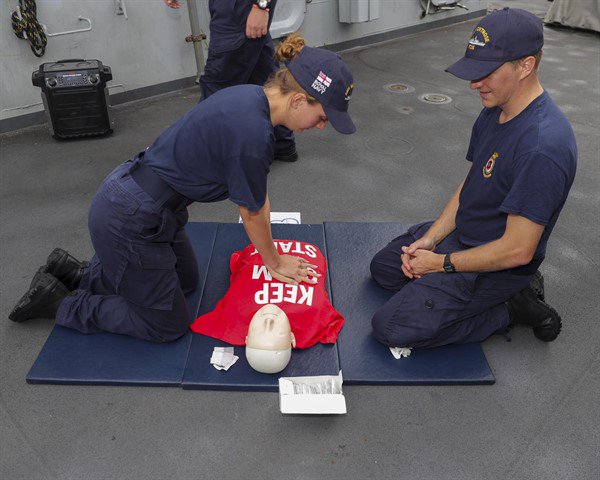 As the ship approached the Atlantic entrance to the canal from the breakwater, the dummy patient was set up in the Midships Cross Passage. Working in pairs, each member of the Ship's Company involved in the attempt was required to carry out four minutes of CPR each.
After 7 hours of continuous CPR, the ship arrived in the Pacific Ocean and the challenge was successfully completed.
The ship's Medical Officer, Surgeon Lieutenant Adam Sales stated:
This was an enjoyable event that could not have occurred without the support of both the medical team and the wider ship's company. Today combined a crucial element of whole ship medical training with an important wider message: effective CPR saves lives; whether on ship in the pacific or in the UK going to the shops, you never know when you may need to use it.

The ship has raised £717.50 including gift aid in donations and are still looking for further support. You can support HMS Montrose's fundraising efforts by clicking here.
We would like to offer a huge thank you to the ship's company for there brilliant fundraising efforts.