Trafalgar and Pickle Night are the Royal Navy's way of commemorating the victory of the Battle of Trafalgar and the death of Lord Vice-Admiral Nelson on 21st October 1805.
The Battle of Trafalgar saw Britain secure victory over the French and Spanish fleet off Cape Trafalgar, giving the Royal Navy its most famous triumph. The battle also immortalised the memory of Lord Vice-Admiral Horatio Nelson who with 27 ships of the line inflicted the deaeat on a numerically superior Franco-Spanish fleet. Nelson was hit by a musket ball on the Redoutable and died on HMS victory's Orlop Deck.
Trafalgar Day is the most important day in the calendar of HMS Victory, the oldest commissioned warship in the world. Britain's wealth, prosperity and status as a nation on the world stage still owe much to the courage and skill of the crews of the British ships and their great leader, Admiral Lord Nelson, that momentous day off Cape Trafalgar. 
Trafalgar Night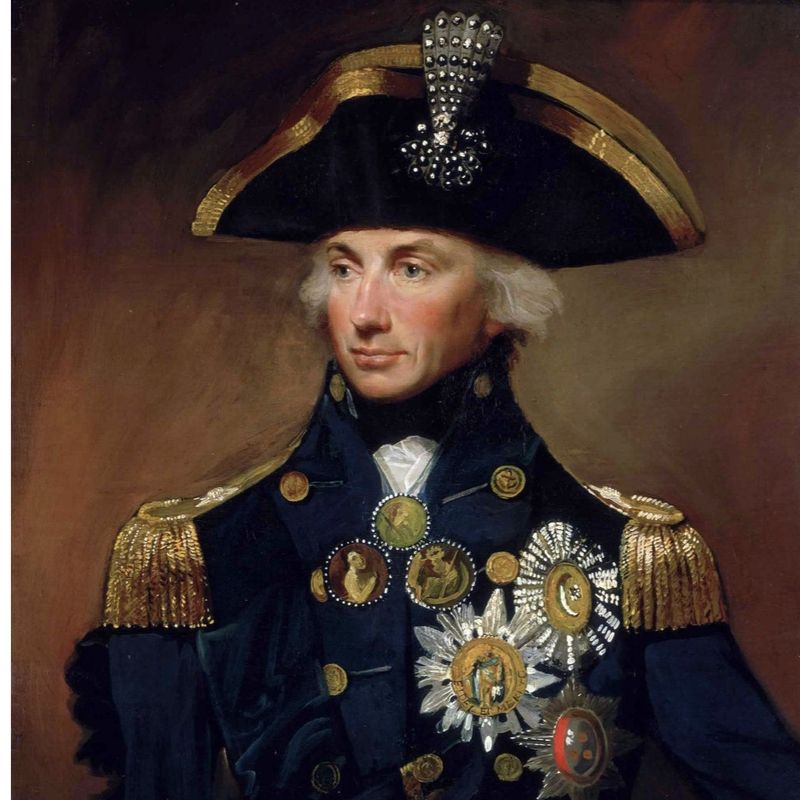 Every year commissioned officers of the Royal Navy commemorate the victory and passing of Lord Vice-Admiral Nelson by holding a Trafalgar Night dinner in the Officer's Mess. 
This commemorative dinner is a grand affair including the 'Parading of the Beef' and chocolate ships known as 'Ships of the Line'. 
Pickle Night 
Celebrated by Senior Ratings and Warrant Officers. Participants all wear 1805 Navy uniform and unlike the grandeur of Trafalgar Night, those attending Pickle Night eat everything out of one bowl, drink beer and rum and sing sea shanties.  
HMS Pickle was a lightly built and armed schooner built privately in Bermuda and purchased for the Royal Navy in 1800. Lieutenant Lapenotiere was chosen to take Lord Collingwood's despatches with the news of Trafalgar to England. 
If you want to hold your own Trafalgar or Pickle Night download our sample menus