A pair of Engineering Technicians from HMS Sultan have put the strength of their legs to the test in a special cycling challenge on the Isle of Wight for the Royal Navy and Royal Marines Charity and Alzheimer's Research UK.
Leading Engineering Technicians (Marine Engineering) Adam 'Shinny' Shinton and Michael 'Robbo' Robinson completed a gruelling 108 mile 'Isle of Eight' course around the Island's roads and hills in under eight hours.
The pair prepared for the challenge by cycling throughout the summer and have already raised some of their fundraising total by completing various cycling challenges within HMS Sultan, at the establishment's chaplaincy and during the Families Day.
Adam and Michael both joined the Royal Navy in 2013 and have served on a number of Her Majesty's Ships including HMS Portland, Illustrious, Grimsby, Penzance and Blyth between them. The pair are both currently completing their Leading Engineering Technician Course within the Defence College of Technical Training's Defence School of Marine Engineering.
Ahead of the challenge, Adam said: "This is the first time that I have done any fundraising for charity, so I'm really looking forward to it."
"My grandfather suffered from Alzheimer's a few years ago, so raising money to fight the disease will help to provide a really nice tribute."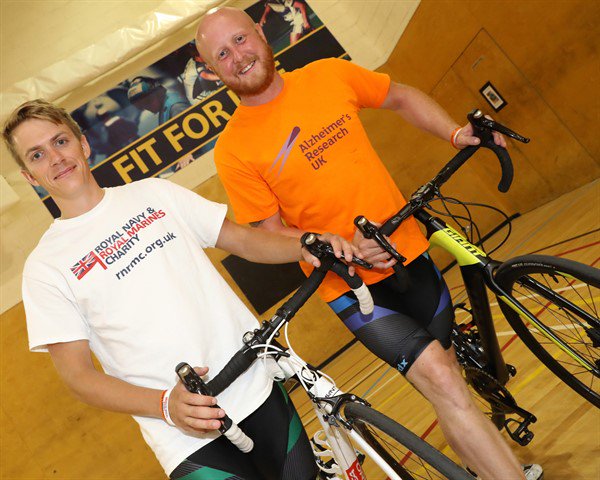 Michael said: "I'm really excited about the challenge, we're starting off early from Cowes so hopefully we can get most of the distance covered during the morning before we hit the finish line mid-afternoon."
"When I was on HMS Grimsby we got to race the ship while cycling along the Kiel Canal which was just amazing, so I'm really looking forward to taking on the Isle of Wight."
If you would like to sponsor Adam and Michael please click here