A fundraiser for almost ten years, Andy 'Gibbo' Gibbs has raised over half a million pounds for the Armed Forces community.
CPO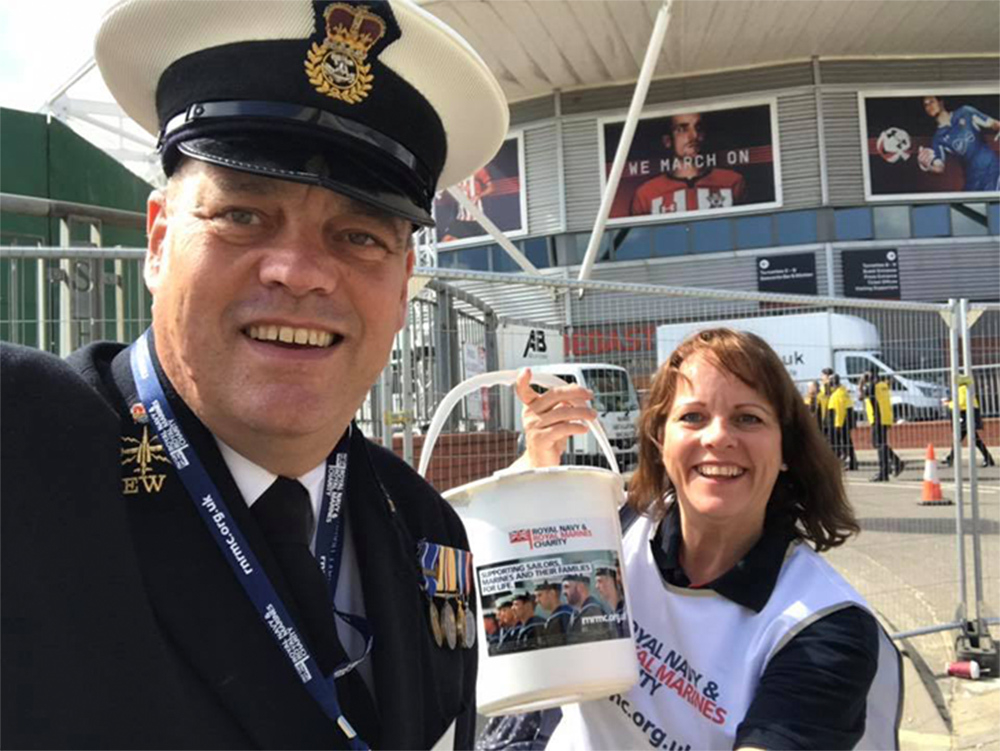 Gibbs joined the Royal Navy in 1987 and has been in the Service for over thirty years serving in HMS London, Exeter, Southampton, Edinburgh, St Albans, Somerset and the "Geordie Gunboat" HMS Newcastle in which I was lucky to take part in a global deployment in 2000. Plus numerous roles at HMS Collingwood and two tours on the staff of COMUKSTRKFOR at Whale Island.

After joining the RNRMC in 2017, Gibbo and his dedicated team of volunteers have raised over £75,000 for the charity.  As well as raising funds, Gibbo has a new role - as the serving 'Charity Champion' he is actively encouraging others to become involved and 'champion' the Navy's principal Charity in their ship or unit.
"It's not just about raising money; it's about raising the charity's profile."
To Gibbo, being part of the RNRMC as a Charity Champion is being able to give back and "spread the love". Through his passion and dedication, he hopes to inspire more serving personnel to take up volunteering roles and become part of the RNRMC.  He has already recruited new Champions from the surface ship community and RN shorebases.  
"It doesn't matter if you raise £50 or £5000 as long as you're out there, spreading the word about the charity and  the many wonderful things it achieves for all the Naval community, the serving, their families and our veterans – the more people know about it, the more they are likely to volunteer to help, to spread the word or donate, and that becomes a benefit for the people who need it."
If you are interested in becoming an RNRMC volunteer or your ship or unit's Charity Champion, please visit https://www.rnrmc.org.uk/support-us/volunteer or contact andrew.gibbs563@mod.gov.uk.