Thursday 5th December 2019 is International Volunteers Day and offers us the opportunity to introduce you to Royal Navy & Royal Marines Charity volunteer John Branson, as well as highlighting the role volunteers play in helping support our serving and veteran naval community and their families.  
John joined the Royal Navy in 1978 and served for twelve years, leaving in 1990. 
What made you join the Royal Navy?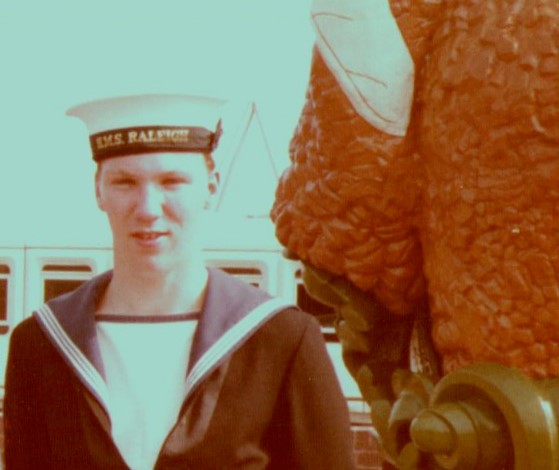 It was something I just always fancied doing. We then had a former pupil, a serving sailor, come to our secondary school and that sealed it for me. It was obviously a successful PR job as five of us joined the Royal Navy and one joined the Royal Marines. Not bad from a town nowhere near the sea!  
What did you do within the Royal Navy? 
I was an Electrical Mechanic. I also had a brilliant time and I regret every day that I did not stay longer. 
What made you want to volunteer for RNRMC? 
I never stopped being interested in the Royal Navy and after serving I was an Officer in HM Coastguard, so I really maintained my interest in everything maritime. When I eventually took early retirement, I set out to do voluntary work. I had heard of the RNRMC and it just seemed the perfect charity for my background and skills and I had read about all the brilliant work they do. 
How long have you been volunteering? 
I am now in my 4th year with the RNRMC. I have always been involved in charitable work of some sort but at times the RNRMC has almost been full time which has been a fantastic experience. 
What do you do as a volunteer? 
I have done a whole raft of things for the RNRMC. Mainly I volunteer at least one day a week at HMS Excellent, I generally do anything asked from sorting a cupboard, entering data and any office task you can think of.  I also carry out weekly briefs for the charity at the Leadership Academy at HMS Collingwood for Divisional Officers courses. I always aim to get at least a hundred to hundred and fifty Payroll Giving forms completed annually from these briefs, this brings in at least £10k - £15K a year for the charity. I also manage a load of collection pots from various sites. Sometimes I help at Ship's homecomings, commissioning ceremonies, family days at sea and similar activities. During many weekends, especially in the spring and summer periods, I can be found manning a stall at some event around the south. Either selling RNRMC marketing materials, engaging with the general public or hiding inside Nelson or Boots!  
On average I do about 500 hours a year.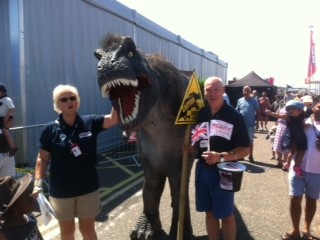 How does volunteering make you feel? 
Brilliant. It gives me such a buzz. I feel I am really doing something useful with my spare time and I know my hard work benefits those in the Naval Service, even if they do not know me, I know people are benefiting from my input.  
I would pay to volunteer for the RNRMC it is such a wonderful charity. 
If you are interested in volunteering for the RNRMC please contact fundraising@rnrmc.org.uk or to find out more about volunteering visit our Volunteers page. 
We are particularly looking for people who can help us in Scotland and Plymouth.