Since the COVID-19 pandemic began, time spent sitting at screens has increased for many children and the need to get families moving together and connecting with one another has never been greater. In response to this, the Royal Navy and Royal Marines Charity has worked with long-time partner, The Kings Active Foundation, to deliver 'Active Families' packs to Royal Navy families.  
The packs consist of specially designed activity items and these are supported by a host of physical and online resources. They aim to help families get active and having fun together for 60 minutes every week and activities can be done in the home or outdoors. As well as helping families get active the packs also contain resources and games which aim to support family cohesion and conflict resolution.   
"The Active Families initiative came about when it was observed that family members, both young and old, are increasingly spending more time looking at screens rather than interacting together", explains Richard Holmes, CEO of the Kings Active Foundation.  
"Kings Active has worked with children and young people via Kings Camps for over three-decades, now the addition of Active Families allows us to work with the whole family, encouraging them to have fun being active together.  The motivational and easy to replicate games and activities that are central to Active Families, means families can be active together any time, any place, so the headline goal of 60 minutes a week being active together is achievable for any family."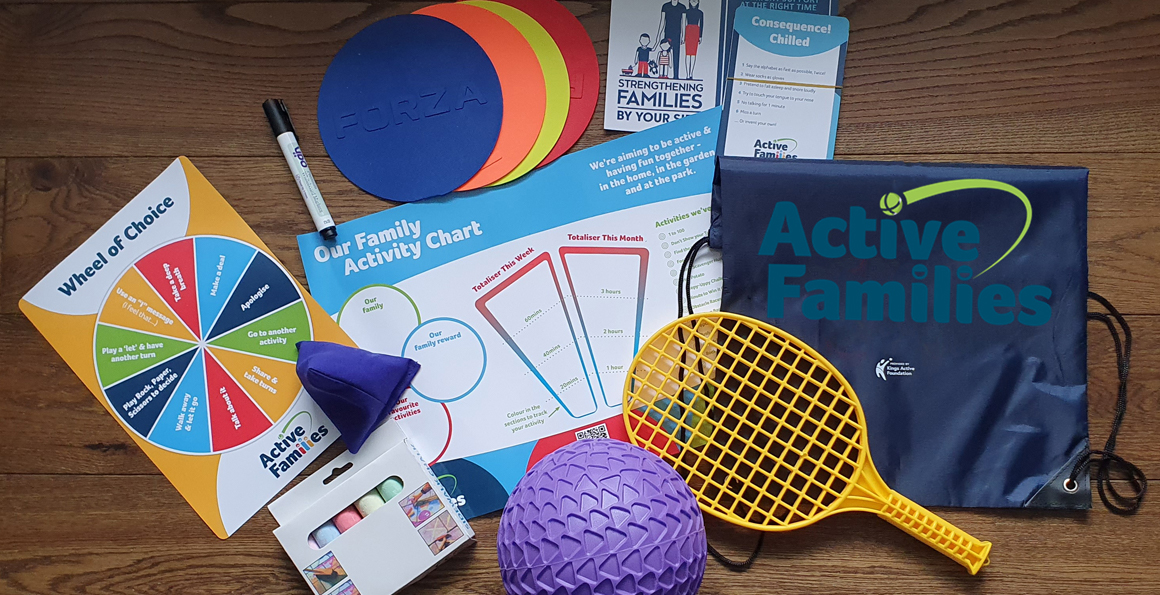 Feedback from families has been fantastic so far, with parents commenting on the positive effects that the packs have had on their children. 
"I just wanted to say thank you so much for sending us this bag of resources. When we ordered it, we did not know what a huge impact it would have on us," said one parent who got in touch with the RNRMC. " 
We have a lot going on at home and in life, but my young boy loves the activities. He has now started getting up early every day before school to play 1-100, he used to really struggle with getting up and was never enthusiastic about anything but has made him a lot happier both physically and mentally." 
Packs are available for free to any Royal Navy and Royal Marines family.  
Over 650 RN families have already requested Activity Packs in response to the offer of packs to families coping with deployment.  
There are 600 packs available so do make sure you register so that your family can have fun, learn and play together this summer.  
Alternatively, you can scan the QR code below.