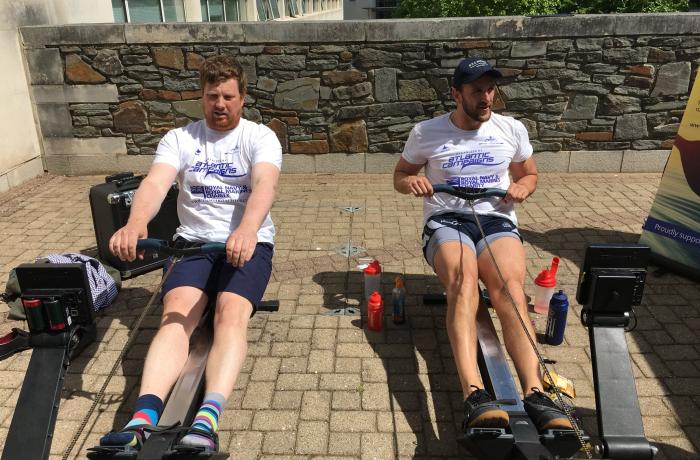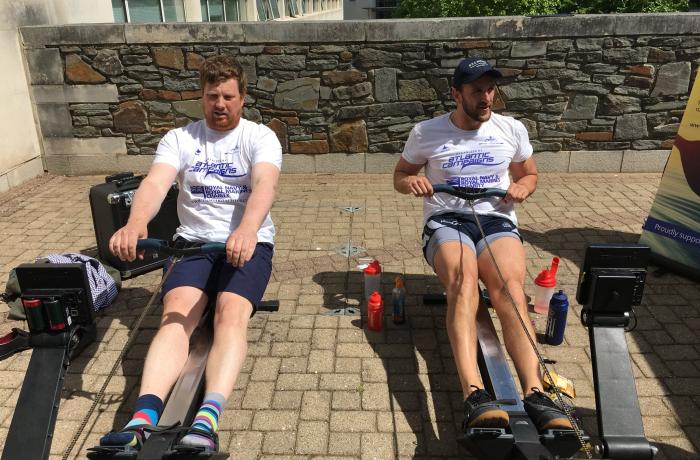 HMS Oardacious 50km Challenge
Support the HMS Oardacious team as they row across the Atlantic by taking on the 50km challenge in recognition of the 50 years Continuous At Sea Deterrent.
Take on the challenge individually, or in teams of up to 10 people in relay. There are prizes for the quickest completed challenge with completed times published here and the on the HMS Oardacious website.
The first competitor completed the challenge in 3hrs 42min.
The Challenge Rules 
- 50km single distance, no intervals.
- Can be completed individually or in teams of up to 10 in relay
- Single rowing machine with relay style handovers. (search 'indoor rowing relay changeover' for more info)
- Team members can be utilised to hold straps.
- No limit on the amount of change overs during the race.
- Proof of completion in form of picture of row result in the machines memory, provided to admin@hmsoardacious.com for uploading onto the leader board.
To take part in the challenge, please complete this form
Price / Availability
Registration Fee: None
Fundraising Target: £50 for 50km
Difficulty:

Moderate - Tough
This event involves physical activity, and is designed to be challenging for those of good health and fitness, but are achievable for most people with a commitment to training and a can-do attitude.
Register for this challenge