Under the watchful gaze of Admiral Lord Nelson in Trafalgar Square, The First Sea Lord, Admiral Tony Radakin, members of the Naval Service and the Navy Board hosted guests, friends and supporters of the Royal Navy and Royal Marines Charity (RNRMC) in St Martin-in-the-Fields Church, London, on the first Monday in Advent for the annual festive Admiralty Service. 
The traditional Service celebrates not only the lighting of the first candle on the Advent Wreath but also secures the enduring ties between St Martin's Church and the Admiralty. This is followed by an annual reception hosted by the RNRMC.
The Admiralty Service, and reception following in the Crypt, provides an opportunity for the Naval Service to thank generous sponsors and supporters of the RNRMC. This year the companies MBDA and Airbus UK provided significant generous sponsorship to the Charity in support of the evening reception. Rear Admiral Simon Charlier CBE, Senior Defence and Political Adviser from MBDA and Honorary Captain Jeremy Greaves, Vice President of Strategy at Airbus UK both read Christmas lessons during the Service. HMS Prince of Wales' Commanding Officer Captain Darren Houston, Commodore Andrew Jameson OBE RN Retd  and Lieutenant Shabaka Kenyatta from HMS SULTAN also read the Christmas lessons during the Service.
Addressing the guests, RNRMC Chief Executive, Adrian Bell, also used the evening to launch the charity's "Let's Face Loneliness Together" campaign which encourages organisations to develop innovate projects that recruit volunteers to offer camaraderie to Naval service personnel, veterans or family members whose employment, living arrangements, financial stability and personal circumstances may make them hidden, lost or lonely and without a dependable support network.  
He said: "When you stop to consider the huge numbers of beneficiaries that the Royal Navy and Royal Marines Charity is here to support – every sailor, marine and their families, for life – probably three quarters of a million people, then it is very likely that there are a significant number who need our support but are unaware of the help that exists for them or who are reluctant to seek help. Lonely people don't choose to be lonely; they're often lonely as a defensive measure against a world that they perceive to be threatening and hostile."
According to a recent survey by Age UK, 1.7 million older people aged 65 and over in England have gone without conversation with other people for a month or more. Research commissioned by the charity also found that half a million older people across the UK are expecting to feel lonely this Christmas, of whom 4 in 5 (79%) have not sought any help for this.
Mr Bell added: "While membership of the Royal Navy or Royal Marines community bestows many benefits such as discipline, leadership and teamwork, many elements of military life can increase vulnerability to loneliness and social isolation. These include a mobile lifestyle, periods of separation from loved ones, and key transitions such as deployment and final discharge from Service. This year, the 50th anniversary of the Continuous-at-Sea-Deterrent served as a powerful reminder, if one was needed, of the commitment of our Royal Navy personnel who deploy for longer and more often than any other Navy in the world and the sacrifices they make in terms of separation from loved ones. In fact, there hasn't been a single day since April 1969 where there hasn't been a Royal Navy ballistic missile submarine at sea."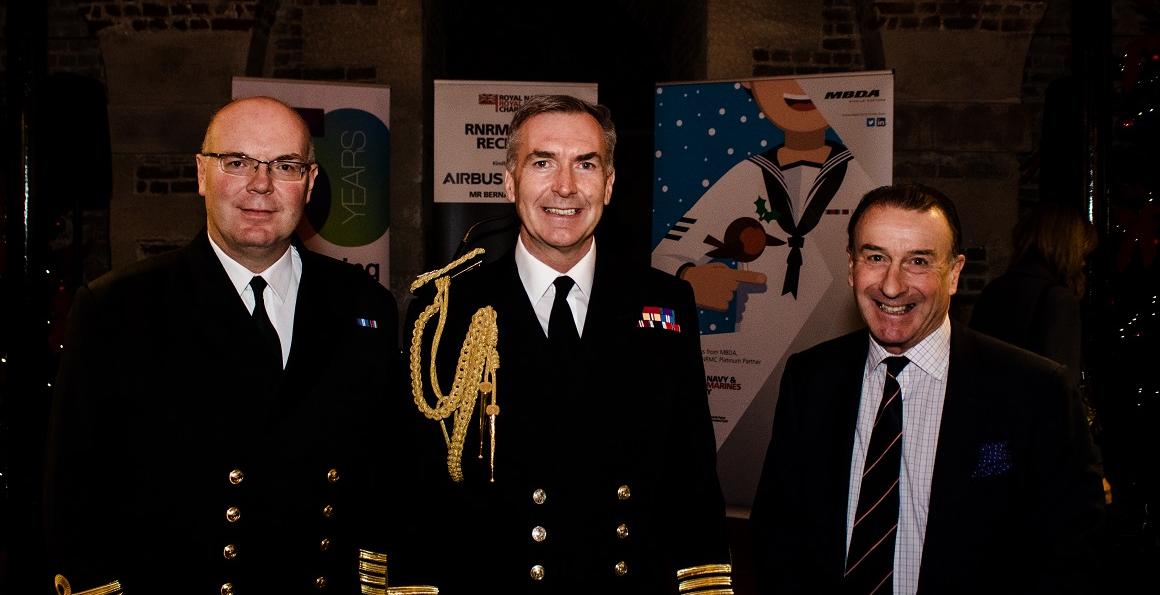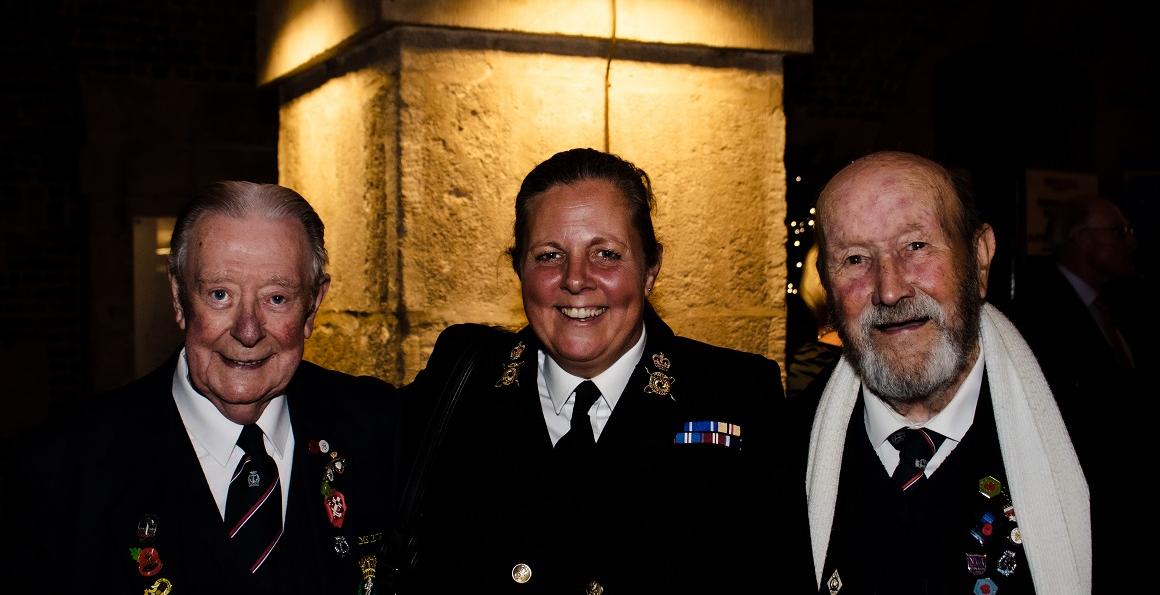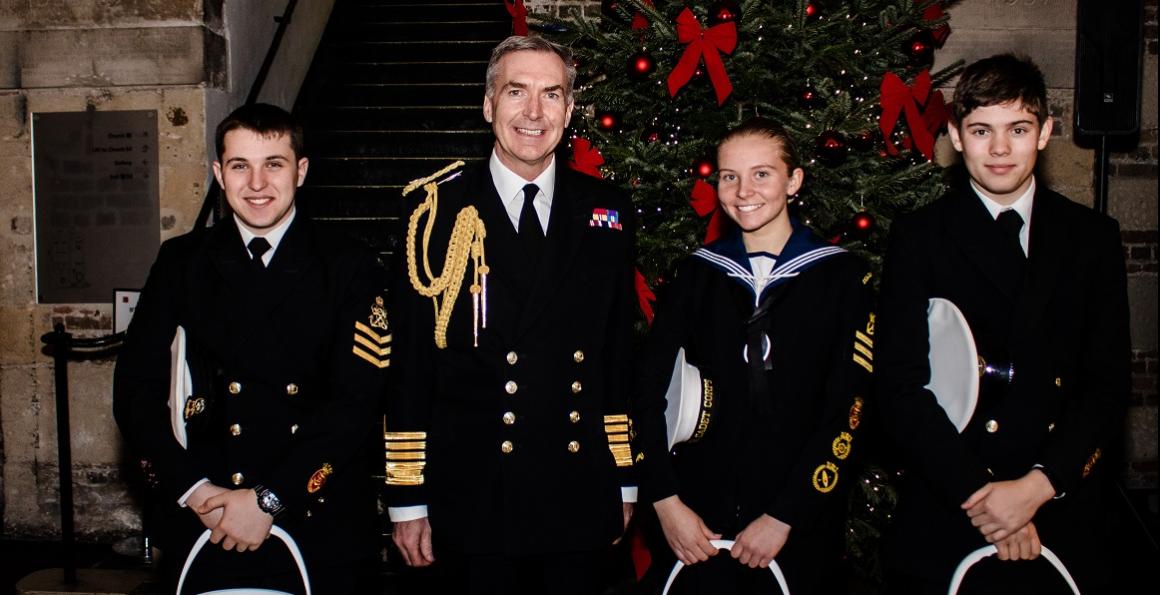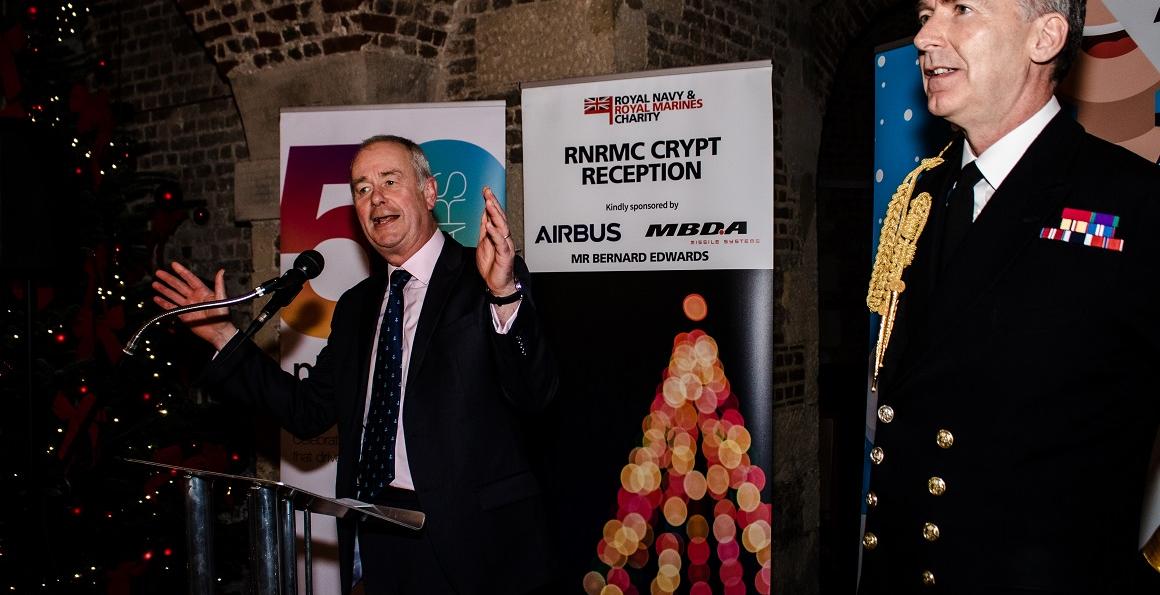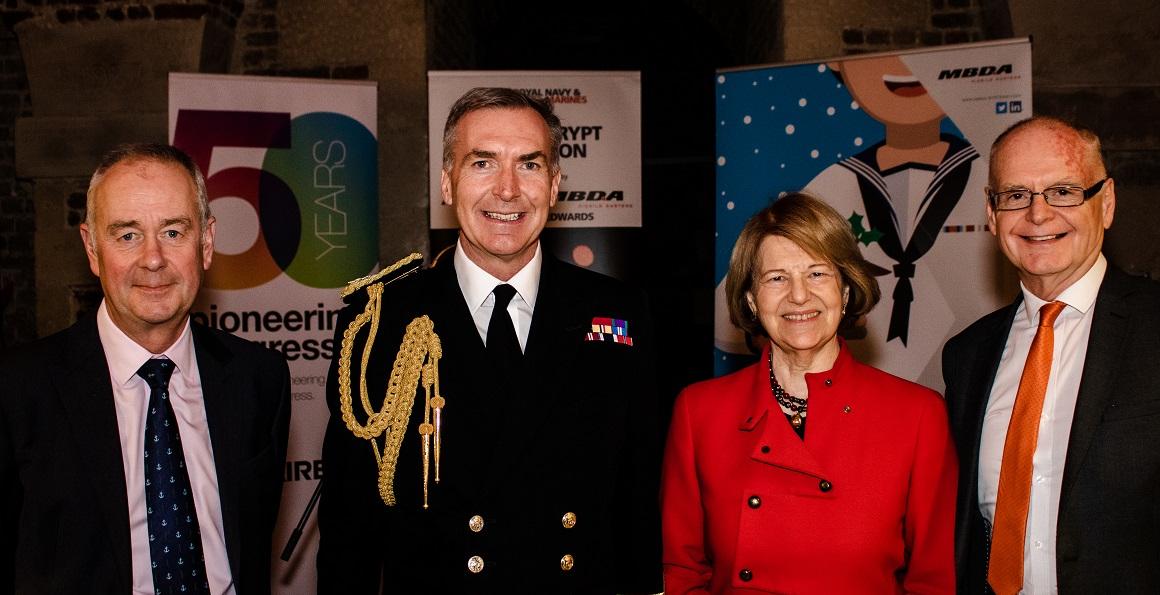 With soaring anthems and traditional carols sung by the talented Choir of the Royal Hospital School, accompanied by a brass quintet from Her Majesty's Band of the Royal Marines at the Commando Training Centre led by Band Colour Sergeant Nick West.  Director of Music at the School Ed Allen conducted the Choir ensured the congregation enjoyed an uplifting Service, filled with choral excellence and moments of spiritual reflection. The school's organist David Poulter provided several moments of drama for the congregation to enjoy as he tested the full range of St Martin's magnificent, tumultuous organ during the Christmas carols.
In his key sermon to the congregation, The Chaplain of the Fleet, The Venerable Martyn Gough, QHC, reflected on the critical support of Naval Families to sailors, especially to those deployed abroad and at sea over Christmas and warmed to his theme asking us to reflect on the value and importance of our families and friends while Christmas shopping, listening to the Christmas hits of Wham, Slade and Wizard!
He added: "Those of us who were privileged to be at the 50th anniversary of Continuous at Sea Deterrent thanksgiving in May were deeply moved by stories of families who have coped not with days, or weeks of separation, but months and years- we know that we, the serving women and men, could not do this without you- you the close family, you the neighbour who collects the kids from school;  the grandparent who drives 100's of miles to offer support at half term; you the pastoral worker that did the recording on Story Book waves. The friend who pops round to see if you are OK.
"We cannot do this with you… We, Service personnel do this out of love, for country, for others and possibly to serve God."
First Sea Lord's Cadets drawn from the Sea Cadets Corps, Volunteer Cadets Corps and Combined Cadets Forces assisted with the retiring collection on behalf of the RNRMC. Thank you to our generous sponsors MBDA and Airbus who made it enjoyable for all our guests on Monday, December 2.
Full details on the Let's Face Loneliness Together campaign can be found here.