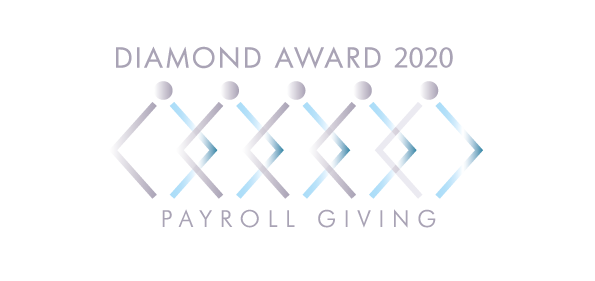 The Royal Navy and Royal Marines Charity is here to support the Royal Navy family throughout life from the moment service begins.
A great way to support us is by choosing to give to the Charity straight from your monthly salary.  By making a regular donation you will enable us to plan ahead and ensure your money is put to the best use. Payroll giving donations are deducted before tax so for every £1 you give, the actual cost to you is just 80 pence. If you're a higher rate tax payer it will only cost you 60 pence. Whatever amount you choose to give will be paid directly to the Charity through your monthly salary.
|   | 20% Taxpayer | 40% Taxpayer | Additional Tax Paye |
| --- | --- | --- | --- |
| £8 Donation | £6.40 | £4.80 | £4.40 |
| £10 Donation | £8.00 | £6.00 | £5.50 |
| £20 Donation | £16.00 | £12.00 | £11.00 |
Payroll giving options
Payroll Giving for Service Personnel
The Royal Navy operates a Payroll Giving Scheme for serving personnel whereby all proceeds are given to the RNRMC. Over 11,500 personnel are signed up to Payroll Giving – are you? 
We're asking for a minimum of £8 per month. That's less than the cost of a cinema ticket, less even than two pints of beer. But your donation will go a long way to supporting you and your oppos but also your families and, in fact, anyone who has ever served in the Royal Navy or Royal Marines.
Note: Starting, amending or cancelling a payroll donation can take up to 3 months to appear actioned.
Simply fill in the Payroll Giving Form and your agreed donation will be deducted from your gross pay before tax. Once enrolled into the Payroll Giving Scheme you are automatically covered under our Sports Insurance Policy. If you would like a copy of the Policy, please email theteam@rnrmc.org.uk
We would request that all units please dispose of old Payroll Giving Forms and use the new form which is compliant by new GDPR standards. The form is available to download using the link above or at request by contacting fundraising@rnrmc.org.uk
If you'd like to encourage your ship's company, squadron or unit to sign up, then you can arrange an RNRMC presentation about Payroll Giving and the work of the Charity. Additionally, you can get in touch to find out your ship or unit's current Payroll Giving percentage (how many of your ship's company are signed up to give monthly).
Payroll Giving for Civilians
Payroll Giving is also available to civilians through their place of work. It is an easy and flexible scheme which allows individuals to support the RNRMC and its group charities each month, by giving on a tax-free basis. More information here. 
Payroll Giving isn't just for serving personnel. Civilians can also utilise the 'Give As You Earn' scheme which operates in the same way as Payroll Giving by enabling you to donate in an easy and tax efficient way, straight from your salary. Upon signing up, you will receive a limited edition RNRMC pin badge.
Search here to find out if your Employer currently offers Payroll Giving
The easiest way to sign up to Payroll giving is by completing an online form.

Alternatively, you can download the form in a PDF format here. 
It's easy to set up and there is little additional work for you.
Payroll Giving for Employers
If you are an employer, you can set up a Payroll Giving scheme to enable you and your staff to make a monthly donation to the RNRMC. We recommend using Charities Trust; an HMRC approved agency that administers our current Payroll Giving scheme for serving personnel. The benefits of Payroll Giving are significant:
Any costs incurred in launching and promoting the scheme to employees may be offset against Corporation Tax as tax deductible expenses.
Your employees can also donate tax effectively at bonus time with a one-off donation.
Charities Trust can provide monthly reports for your Corporate Social Responsibility targets.
Payroll Giving can work alongside your match funding programmes
You can also offer employees a my giving account to manage their donations.
Option for online employee registration.