Please donate to support those in our Naval community who feel isolated and alone this Christmas.  
This Christmas the RNRMC is highlighting the plight of Naval families and those who will be separated by service this Christmas and throughout the year. Your donation today could help combat isolation and loneliness for serving personnel – and those left at home.    
The RNRMC provides vital support both directly and indirectly through partner organisations. This support enables deployed personnel to focus on operational duties, whilst knowing loved ones are supported back home. Your donation could also help boost morale for sailors by funding Christmas meals or events for those who are away from home this Christmas.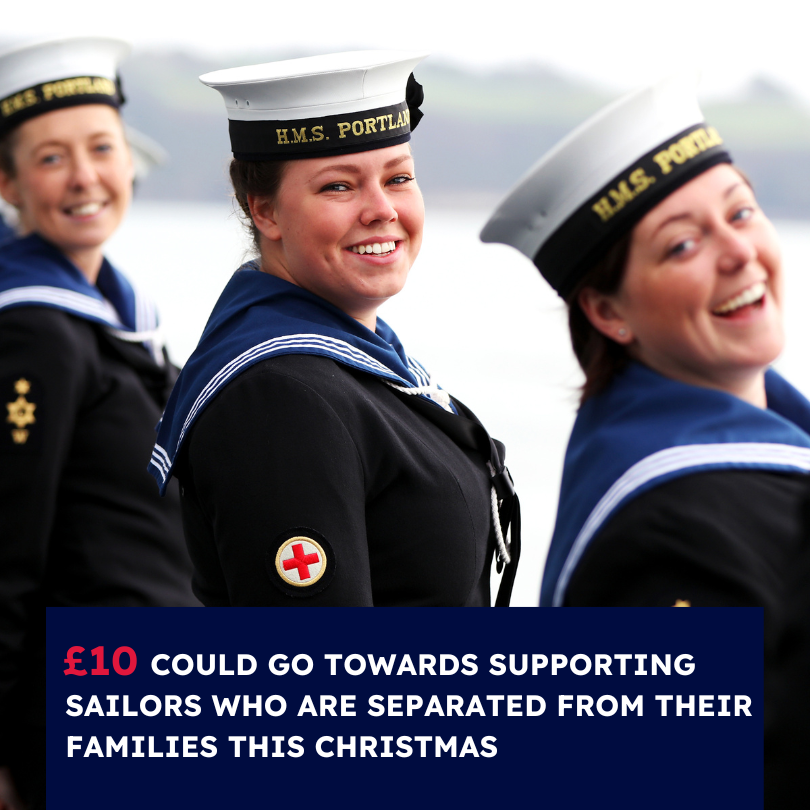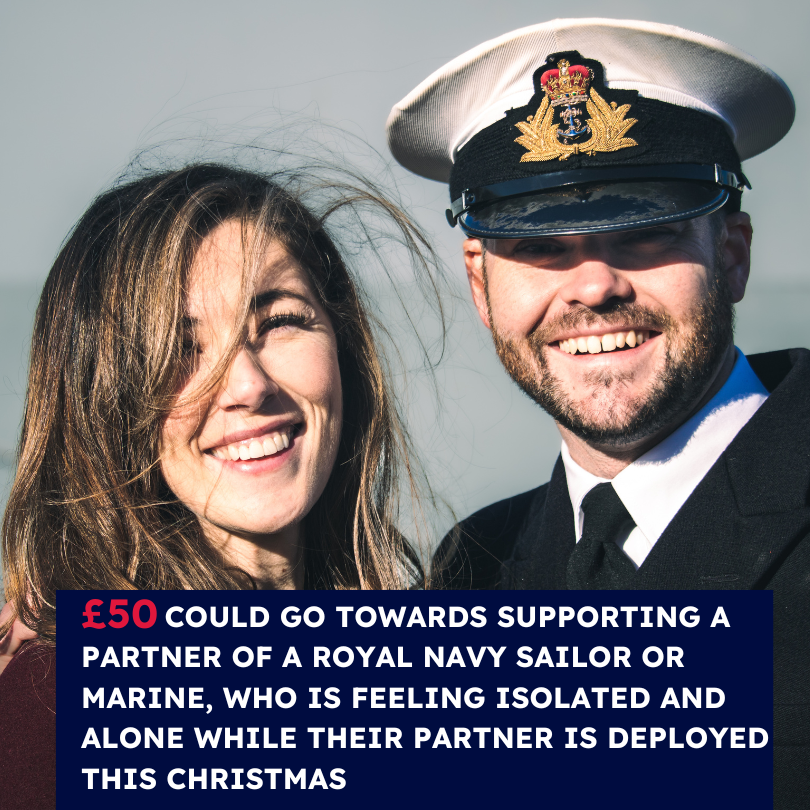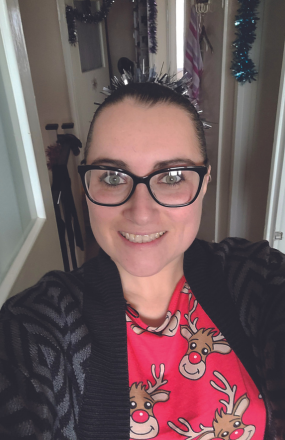 "We'll really miss James this Christmas."
Reanne's husband, James, has served as a Royal Navy Marine Engineer since 2006.
"It's a very rewarding career and we're all really proud of him, but it's tough every time he goes back to sea".  
This year, James will be away over Christmas.
"It's our daughters, Scarlette and Amber who get most upset. The goodbyes are always really hard, as soon as that front door closes, the girls are in tears. He won't see the girls open their Christmas presents, he won't be around to cook the turkey and we won't be able to snuggle up on the sofa to watch Elf."  
James won't see the kids on Christmas morning. But he will be reading their bedtime story. 
One of the wonderful services part-funded by the RNRMC is Aggie's Storybook Waves, which gives serving sailors the opportunity to record a bedtime story.
"James recorded the girls' favourite, The Gruffalo. It's such a lovely idea. It means that this Christmas Day, once I've tucked the girls up in bed, they can hear their daddy's voice. So, no matter how far away James is, he will still be part of our Christmas."
How your donation could help this Christmas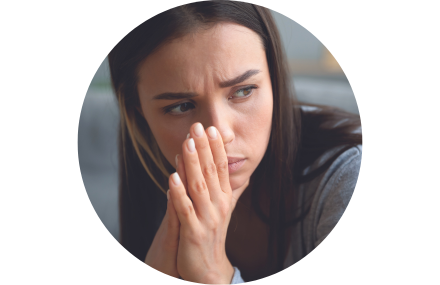 Help combat separation and loneliness 
We understand that living with a partner in the Royal Navy or Royal Marines creates a unique set of challenges and pressures. With frequent moving, stress around deployment and the loneliness of separation to contend with, couples can sometimes need some extra support. Your donations could help to support spouses, families and the serving through our partners Relate, Home-Start and Solent Mind. 
Christmas meals and events for deployed personnel 
Your support helps to fund events on ships and bases at Christmas and throughout the year. Christmas dinners, lunches and carol services over the festive period help to boost morale at times when serving personnel are missing their families the most.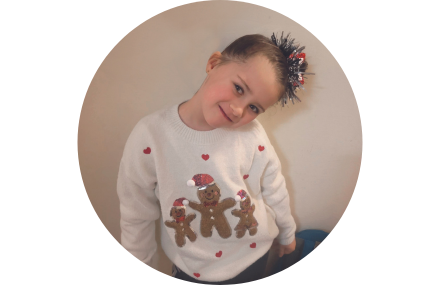 Children's Christmas parties 
Your donation could provide a little festive joy at what could otherwise be a very difficult and isolating time. These annual events strengthen people's support networks by bringing adults and children together who understand exactly what it's like to be in a Naval family. In 2022, 444 adults and 533 children attended these events.
Thank you for your support.