A group of hard-working Royal Navy chefs are raising money for the Royal Navy and Royal Marines Charity (RNRMC) by baking 350 hot cross buns in 5 days.
The group are three days into their challenge and are attempting to bake approximately 350 buns throughout the week.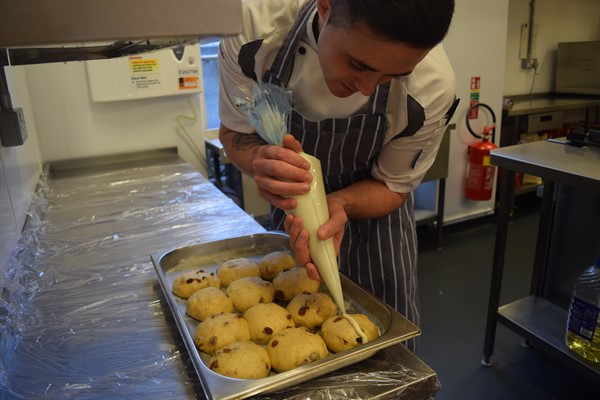 As part of the RNRMC's Twickenham 100 fundraising campaign, the group decided that the perfect way to raise money for the principal charity of the Royal Navy was to bake some special Easter treats.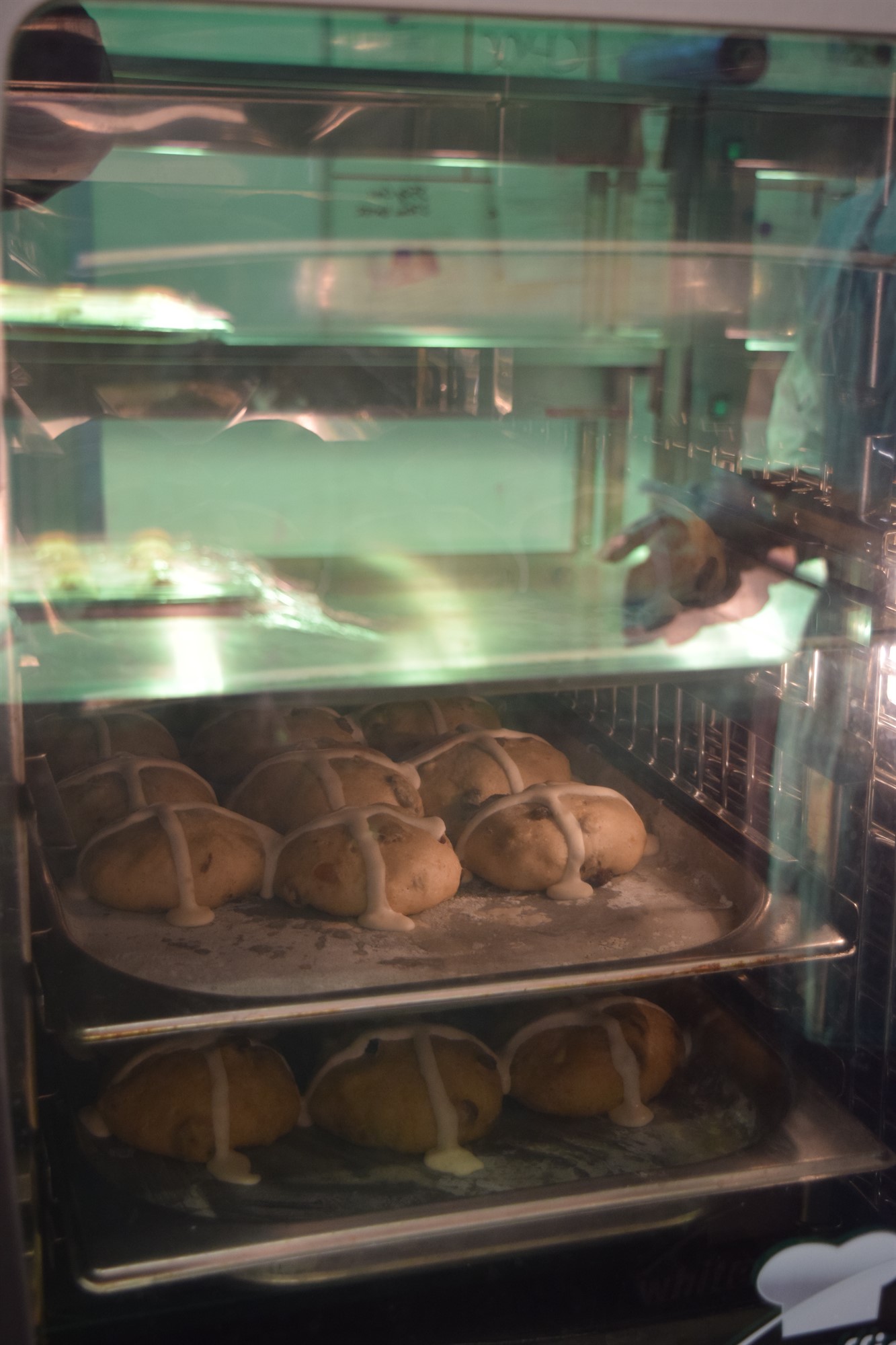 The Twickenham 100 campaign encourages supporters of the charity to adopt a range of diverse and interesting challenges to raise money in the lead up to the Navy vs Army Rugby match.
Discussing the challenge, Petty Officer Daniel 'Tug' Wilson said: "The RNRMC offers us quite a bit help with some of the stuff we do and Easter is just around the corner, so we thought we'd make some hot cross buns and offer them to various units across the naval base."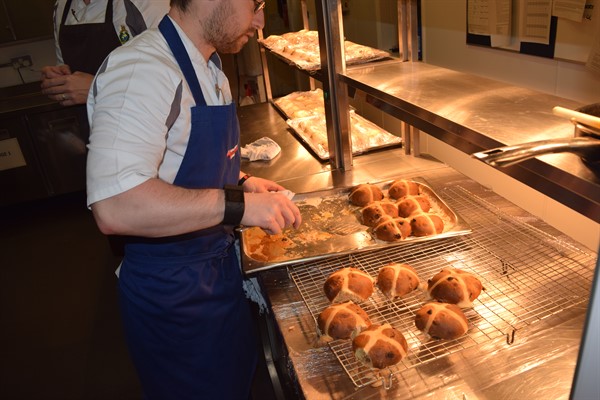 Despite a couple of problems, including a dodgy batch of yeast, the chefs are on track to reach their target.
10 hot cross buns can be bought for only £5 and they will be delivered by the team personally to those based on a Portsmouth naval base. All money raised will go to the RNRMC.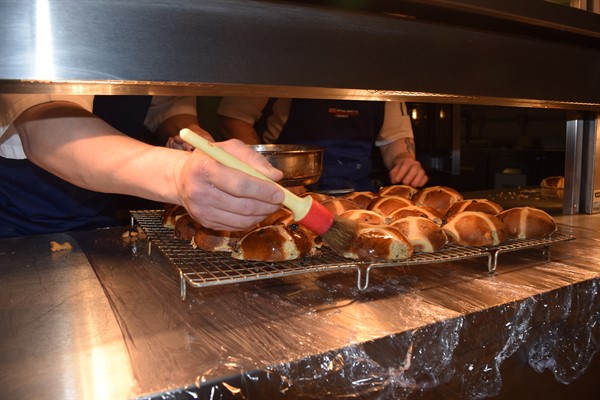 Speaking about why the group chose the RNRMC, Tug explained:
"The RNRMC are predominately here to help Royal Navy and Royal Marines personnel, serving and ex-serving. We can approach the RNRMC for help with a number of issues, events, problems, funding or advice. That's why we're doing this."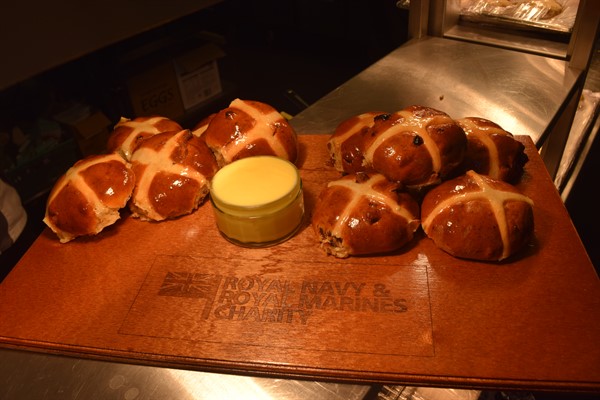 The funds raised by the RNRMC are distributed to over 30 frontline charities, ensuring that vital support is provided to where the need is greatest. As the leading naval charity, the RNRMC has distributed in excess of £55 million over the last ten years, to help ensure that sailors, marines and their families remain supported, for life.
Time is running out - order your hot cross buns today.
Call: 023 9272 4497 NOW