The Passing Out Parade is a proud day in the life of a Royal Navy sailor, as they progress from weeks of basic training to join their professional branch training in preparation for life at sea. It is an equally proud occasion for families, many of whom look forward to the day where they will witness their loved one take part in the prestigious ceremony.
However, the COVID-19 crisis has put a stop to crowds and gatherings, meaning families are currently unable to attend passing out parades at HMS Raleigh. With the pandemic threatening to deny families the chance to watch this momentous life event, the Royal Navy and Royal Marines Charity (RNRMC) stepped in to enable an alternative solution. A grant of £2,400 was swiftly arranged and provided on the 26th March for the provision of equipment, allowing future ceremonies to be broadcast live to the families of those passing out, with the first broadcast taking place just a day later on the 27th March.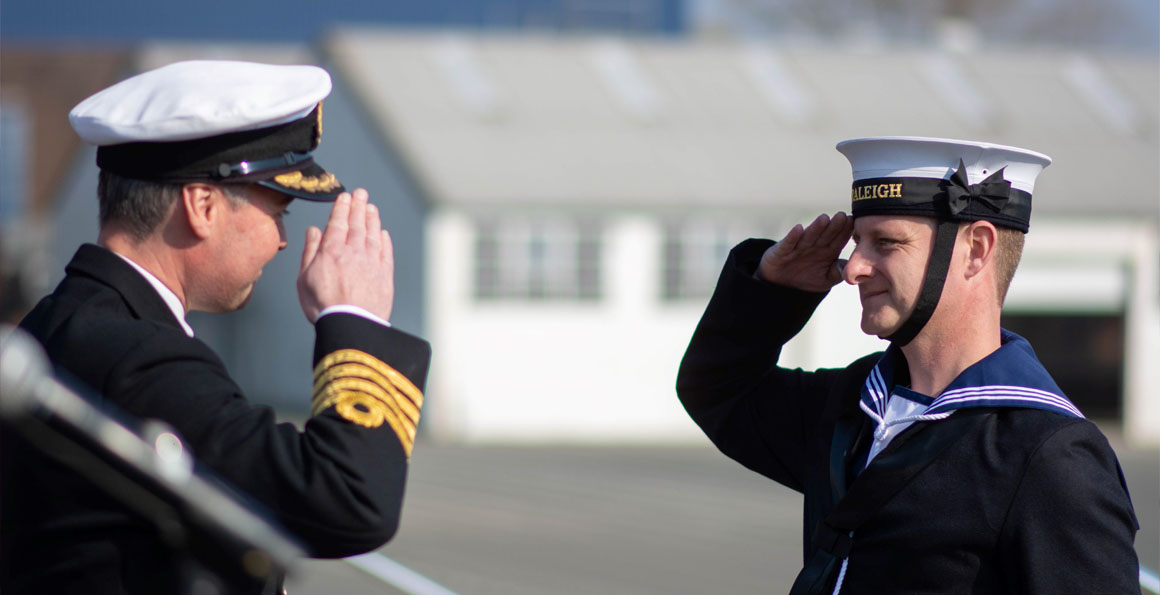 "The fact that families and friends cannot attend the passing-out-parade for the foreseeable future due to the COVID-19 restrictions, we realise is a huge disappointment to families and our recruits", said Capt Richard Harris, Commanding Officer of HMS Raleigh.
"The current situation in no way undermines the great efforts and readiness of the recruits to serve their nation and the live-streaming means that the families and friends can still, in some way, share in the pride and joy of this unique occasion in their loved ones lives.  Feedback we have received so far is very positive and we are immensely grateful to the RNRMC for providing us with the funding to cover the cost of the live-streaming."