Rob Allen from Surrey, recently completed the MONTANE Spine Race to show solidairty and support for Royal Navy & Royal Marine ambassador and three time Olympic gold medalist, LtCdr Pete Reed, who suffered a spinal stoke in 2019.
The Spine Race is widely regarded as one of the world's toughest endurance races that sees participants race non-stop along the Pennine Way National Trial, a 268 mile route from Edale in Derbyshire to Kirk Yetholm in Scotland. Having successfully compeleted this mamouth challenge, despite injury, Rob hopes to raise £10,000 to help those in our Naval community who need support. 
What made you pick the Spine Race as your chosen challenge event?
I think in British ultra distance running, it's probably the ultimate challenge.  It tests every aspect - resilience, mentality, skills.
Why did you support the RNRMC?
I supported the RNRMC because of LtCdr Pete Reed OBE.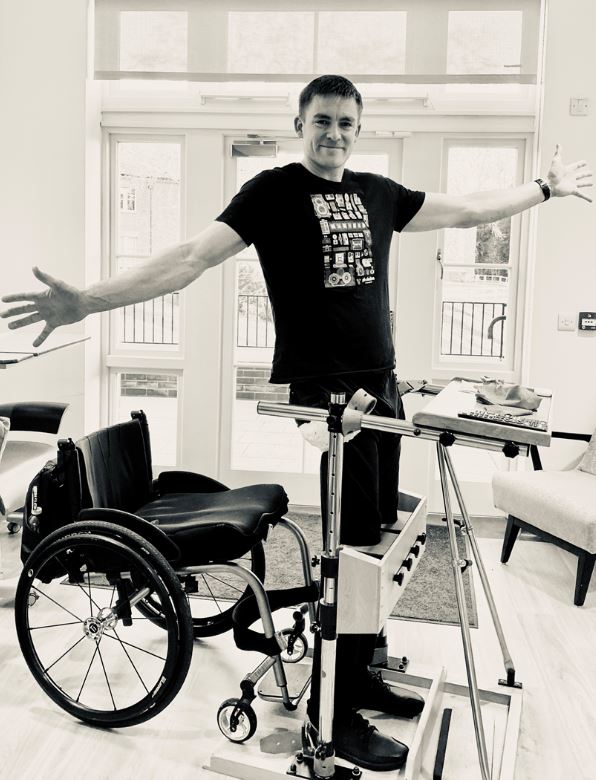 Pete continues to be an inspiration to me, and many others.  Not only in winning 3 consecutive Olympic Gold Medals in rowing, but now in the way he is dealing with the aftermath of having suffered a spinal stroke, leaving him paralysed below the chest Alongside his rowing career, Pete maintained and continues to have a Royal Navy career and he has been a long serving ambassador for the Royal Navy and Royal Marines charity, which is now supporting him as well as countless other veterans.
How do you know Pete Reed?
Pete and I both rowed for Oxford, he in the blue boat and I in Isis some years before. We have a bunch of mutual friends, but Oxford rowing is like a family. When one of your family is struggling, you help.
What kept you going through the challenge?
It wasn't just one thing - it couldn't be.  At some points it was the thought of not having to come back and try again.  Often it was thinking of Pete and reminding myself to be grateful for all the opportunities I have, including the opportunity to run this race.
What was the hardest part of the race?
A couple of bits - Cam High Road when Storm Brendan hit - 70 mph winds and driving rain.  The endless soaking bogs in the second half were really energy sapping.  The 16 hour night sections. I could go on......
How do you feel post-race?
Physically pretty battered, and I expect to for some time.  The sensations are unpredictable and energy changes at a moments notice.  Emotionally I just feel incredibly satisfied, grateful and proud.
What advice would you give for anyone else wanting to take on a challenge?
Whatever it is for you, find that thing.  The thing that, when you picture yourself in old age looking back on your life, you'll regret not having tried.  That's a powerful motivation.
Do you have any fundraising tips?
Start early, thing big and go wide in terms of the various groups you target.  Don't be afraid of repeated posts on social - not too frequent but you can certainly do a few, well spaced apart.  I also did little instagram and facebook videos from the race that people seemed to like. They look hilarious now!
LtCdr Pete Reed OBR said of Rob's achievement: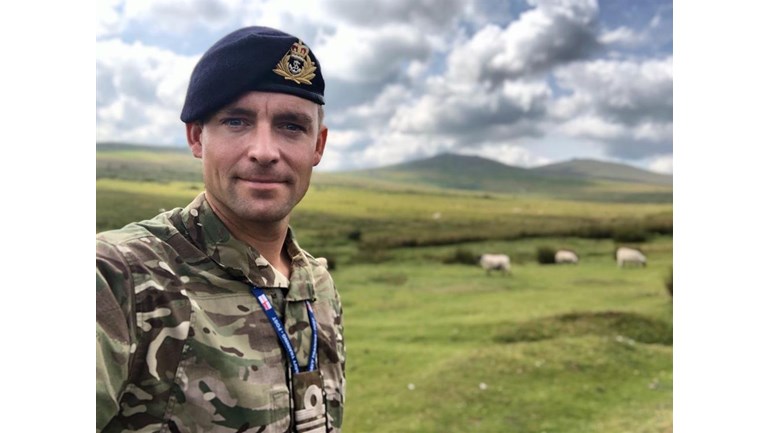 "I am simply blown away by the extraordinary stamina and determination that Rob showed through 268 miles of the gruelling Spine Race. He battled horrendous terrain in terrible storm conditions on almost no sleep for days on end whilst carrying significant injury in the last 70km. Your efforts motivate me so much mate; I will not forget tracking you and texting with you along the way. Thank you to everyone who donated to support Rob and help the RNRMC help others." 
To help Rob reach his target of raising £10,000 visit his JustGiving page. 
If you would like to fundraising for the RNRMC click here for more information.