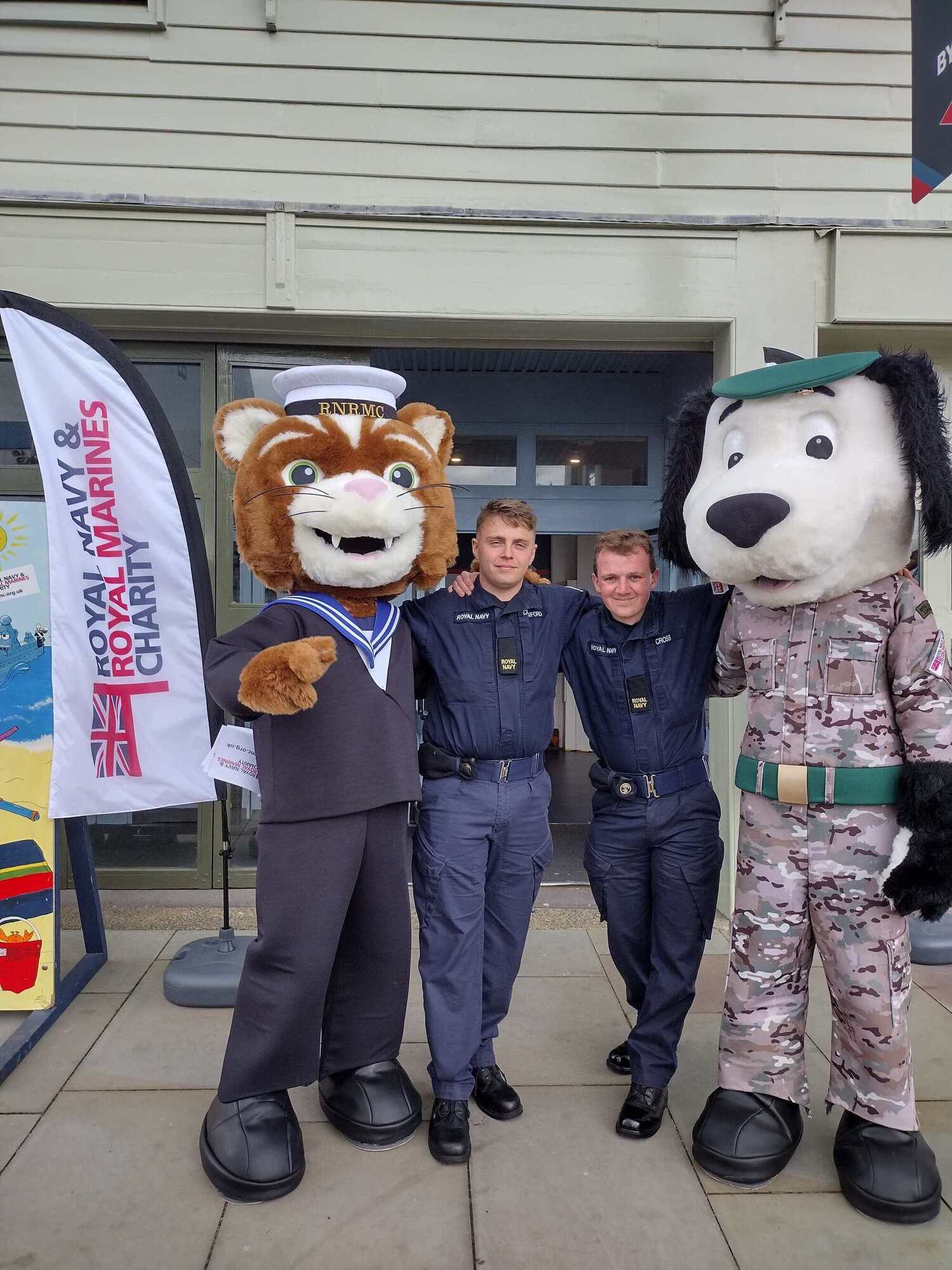 From the 28th of May to the 5th of June, the Royal Navy and Royal Marines Charity (RNRMC) opened the doors to their very own 'Charities Hub' in Portsmouth's Historic Dockyard.
Located in Boathouse 5, the space was transformed into an interactive area where visitors could learn more about the RNRMC's work supporting the Royal Navy community. The event followed on from the opening of an RNRMC Charities Hub in Plymouth earlier this year.
The hub comprised of numerous family activities, such as the opportunity to explore a real Royal Navy Life Raft and learn more about how they are used at sea from serving Naval personnel. Many visitors also contributed to a 'Message in a Bottle' activity, writing a heartfelt message to Falklands Veterans. These messages were made into decorative bunting, which will be displayed at the Royal Naval Association's (RNA) Falklands 40 Commemorative Dinner.
The RNRMC Mascots, Toots, Boots and Nelson, were seen greeting and taking photos with guests, whilst there were prizes to be won at the 'Spin the Wheel' activity. Richard Noble, OBE also attended the hub for a couple of days, sharing information about his Land Speed Record attempt and displaying models to visitors.
Guests could round off their visit with a browse of the shop, which sold various merchandise including the brand new 'Galley' cookbook, with recipes from real Navy chefs, and Naval prints from Gillian Jones Designs.
Overall, the event saw nearly 4500 visitors through its doors.
The Charities Hub was a new venture for the RNRMC, and we are really pleased at how successful it has been. It was an excellent opportunity to engage with the public and our beneficiaries. We hope to see the space used similarly in the future so we can continue to showcase how the charity supports the Royal Navy community. "