In times of crisis, keeping spirits up can be a challenge for everyone, and alongside tackling urgent hardship and health needs within the Naval community, the Royal Navy and Royal Marines Charity (RNRMC) is also working to support the morale of our serving sailors and Marines during the COVID-19 pandemic.  
Sometimes simple gestures can be enough to make a difference, as the RNRMC have found through the provision of takeaway treats and special pre-deployment meals to various ships' companies and units. Over the last few weeks, sailors aboard HMS Blyth, HMS Penzance, HMS Enterprise, HMS Sutherland, HMS Talent, HMS Audacious, HMS Cattistock and HMS Prince of Wales have enjoyed an evening to relax with their shipmates and have a break from their lockdown routines, with takeaway pizza and other special meals supplied by the RNRMC. Shore establishments have also been affected by the COVID-19 lockdown, and the RNRMC have supported recruits at HMS Raleigh and personnel at several shore bases and air stations with the delivery of similar spirit-raising events.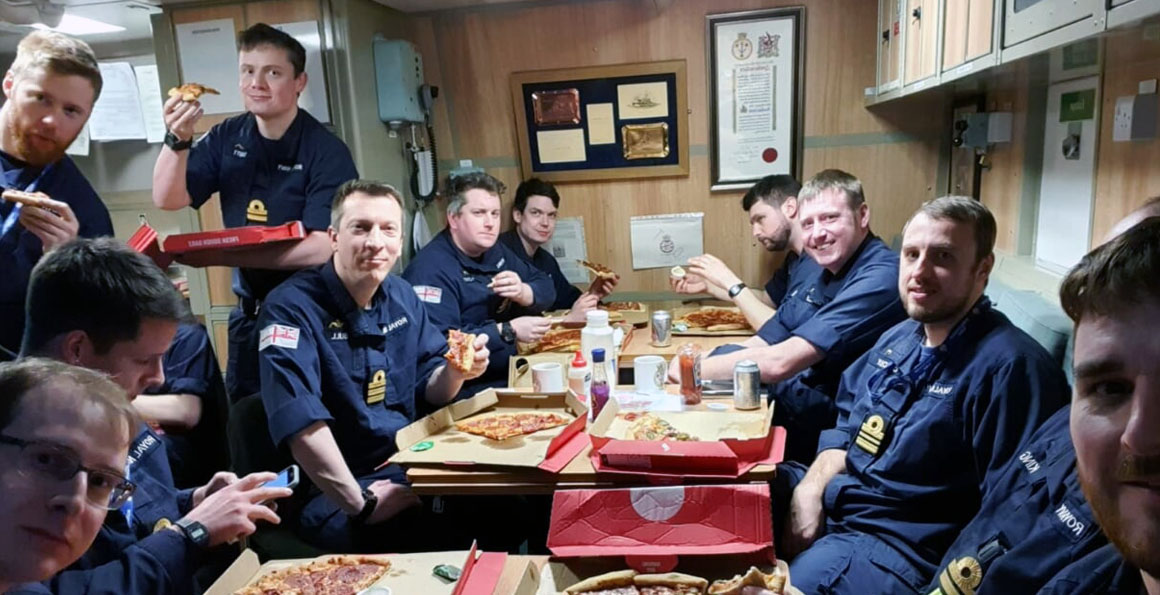 Royal Marines are being looked after too, as the RNRMC have provided funding for cinema night treats, 'Tools Down' lunches and more morale-boosting takeaway evenings at 42 Commando, 45 Commando, 30 Commando and the Commando Training Centre. 
'I'd like to thank RNRMC again for their support', said LT Catherine Voysey from HMS Enterprise. 
'We held our Pizza night on Saturday and it was enjoyed by all'. 
However, food is not the only way that the RNRMC are helping maintain morale for serving personnel. Additional electronic and entertainment equipment has also been provided to help during downtime for Junior Rates currently stuck in Belgium, serving as part of a NATO taskforce. With their television signal broken, an RNRMC grant has been used to fund a Playstation for entertainment purposes and, perhaps more importantly, a new vacuum cleaner to replace a broken one. 
LWTR(SM) John Joyce said that the Junior Rates have enjoyed the new gaming consoles:  
'On behalf of the JR's in Blg 309, may I take the opportunity of thanking you for you extremely generous gift which was received on Fri Apr 24. The money was certainly put to good use!'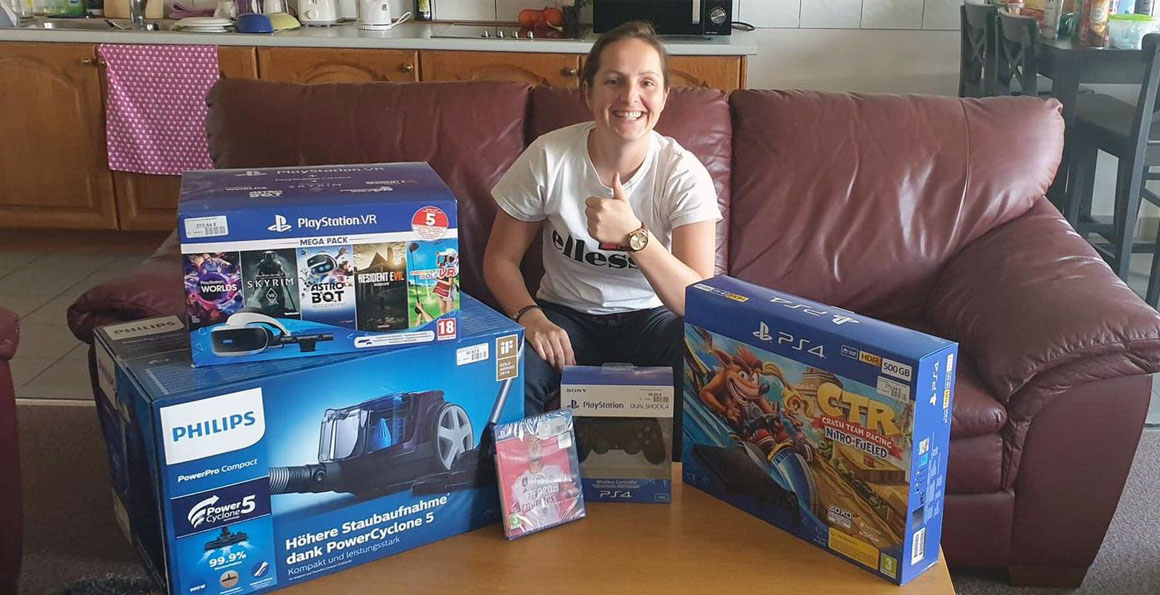 Lt Jonny Riley is among those aboard HMS Audacious, which is currently in quarantine after sailing from Barrow-in-Furness to her new home at HM Naval Base Clyde in Faslane.
He expressed the value that a special meal and break from routine had for him and his shipmates:  
'Thank you for this grant, it really helped boost morale for us'.  
When it comes to keeping our sailors and Marines smiling, it is the simple things that often go a long way.