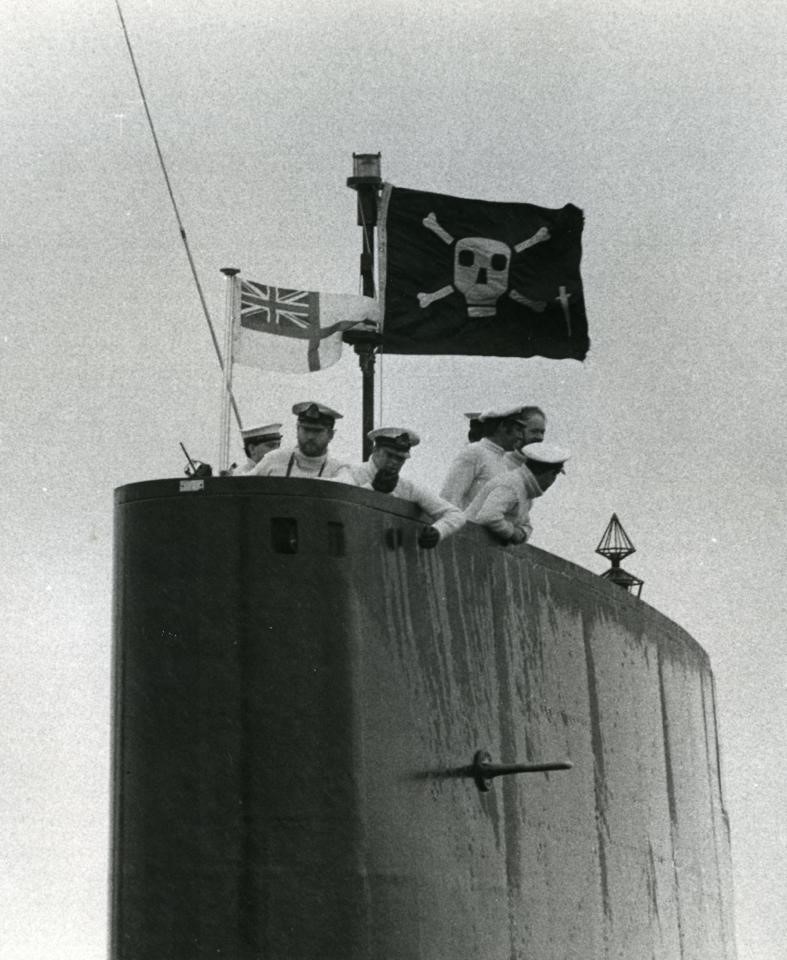 When the Falklands Conflict ended 'I was 24, serving in HMS Onyx as a Petty Officer' recalls Dean. The Oberon class submarine, was the only diesel electric Royal Navy submarine to take part in the conflict and her ability to operate stealthily close inshore gave her an important role.
At Ascension Island, Onyx embarked a number of Special Forces personnel and transported them south and then carried out a series of delicate operations, sneaking them in and out using the cover of the night to ensure the enemy wouldn't discover their presence.  This was made a little more 'sporty' as the navigation charts they had to use were produced using surveys carried out 200 years previously!
At the time, Dean reflects on the feeling of immense relief that the conflict was over but there was still much work to do as the Onyx had had 'a gentle collision' with the seabed at some stage which would need to be resolved before passage home.  The flow of information on what was going on in the rest of the world was always a challenge for submarines, so it was many days before the story of the conflict reached the boat.  But now they just had to deal with the damaged bow and the sea without the risk of being attacked by the Argentinians as well.  Due to the engineering challenges, it would be sometime before she was ready to depart for the UK on the surface at a stately 5 knots.  Ultimately, she arrived at HMS Dolphin in Portsmouth to a tremendous reception.  They had been at sea for 117 days.
The role the boat undertook was incredibly exciting but also very stressful not only for the command but also for the whole crew the challenges of appalling South Atlantic weather and high seas and the enemy is daily fare for submariners but not exactly a 9-5 office job.  The lack of decent charts along with the many engineering challenges just added to the spice of life beneath the waves.