Visit our Facebook page to see the latest posts from Normandy: https://www.facebook.com/RNRMC/
Thursday 6 June 2019
A remembrance service was held at Ranville Cemetery today to honour the men and women of the allied forces who gave their lives in Normandy in 1944.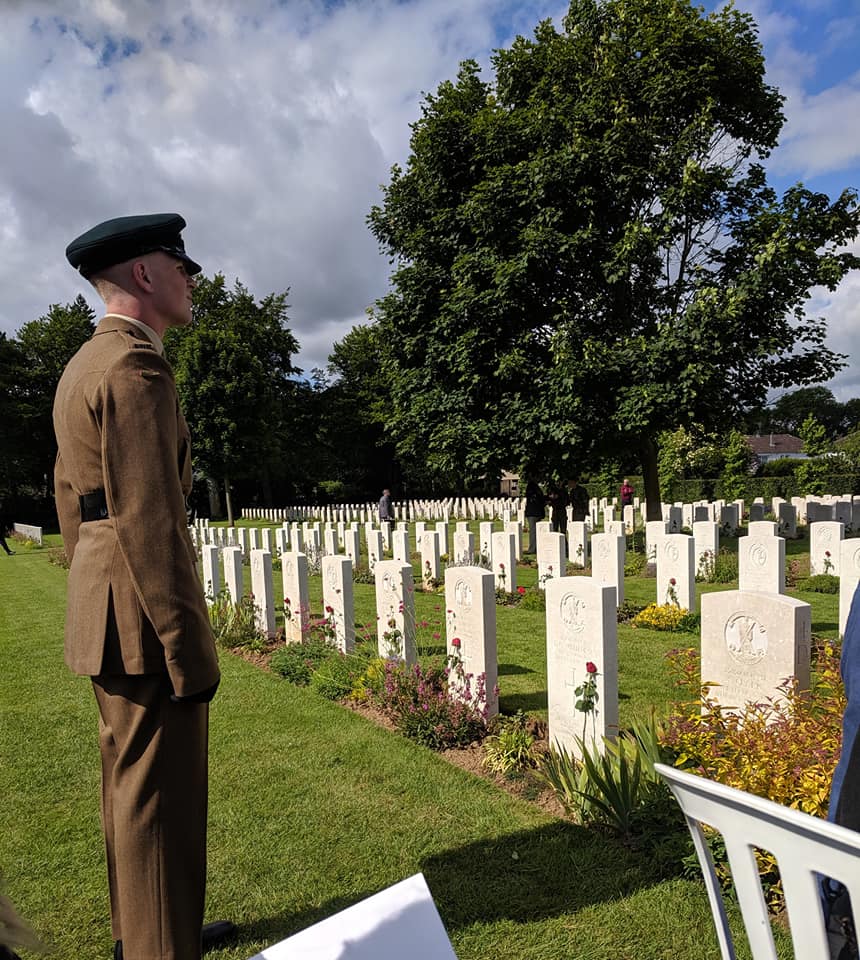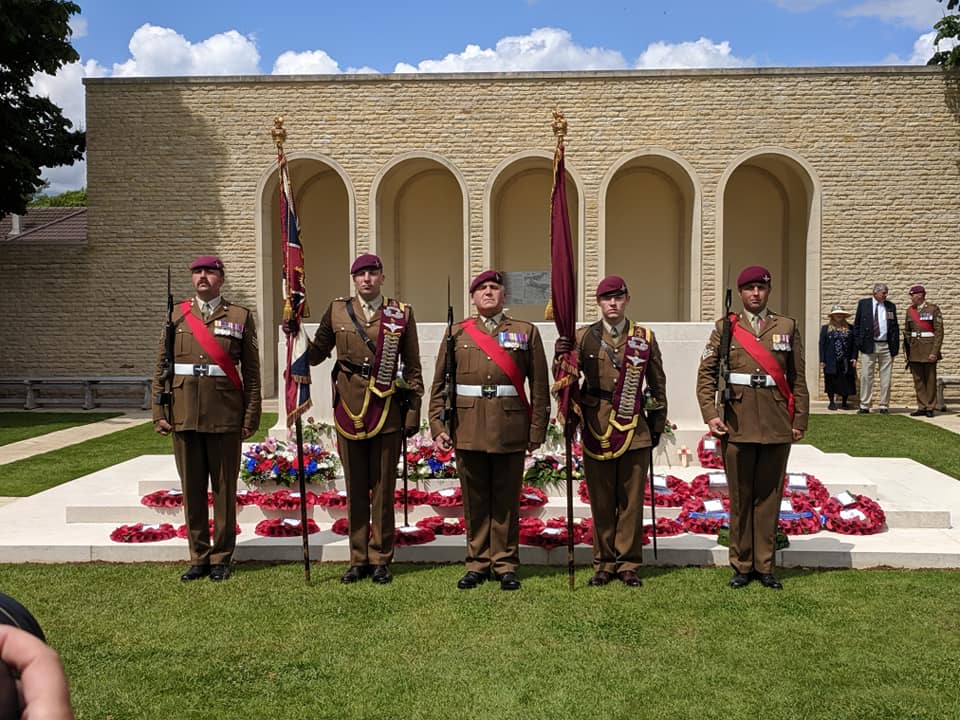 Vice Admiral Sir Adrian Johns with our wonderful WWII Arctic Convoy veterans Albert and Eddie at the remembrance service in Ranville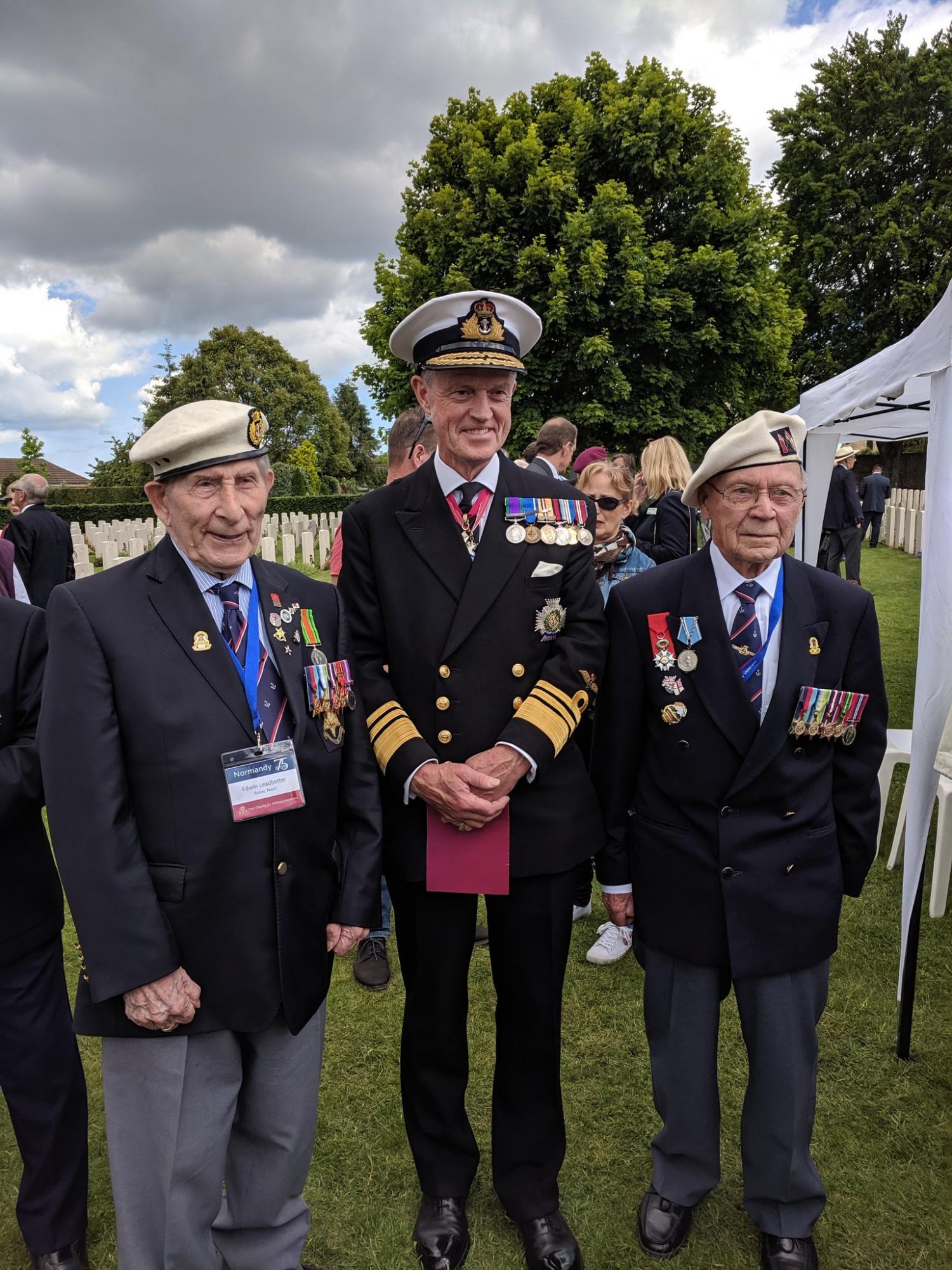 Tuesday 4 June 2019
A special reunion took place at Pegasus Bridge Memorial Museum...
French students unveiled commemorative banners which tell the personal stories of the Veterans.
The students had interviewed the Veterans earlier this year and presented their work in time for D-Day.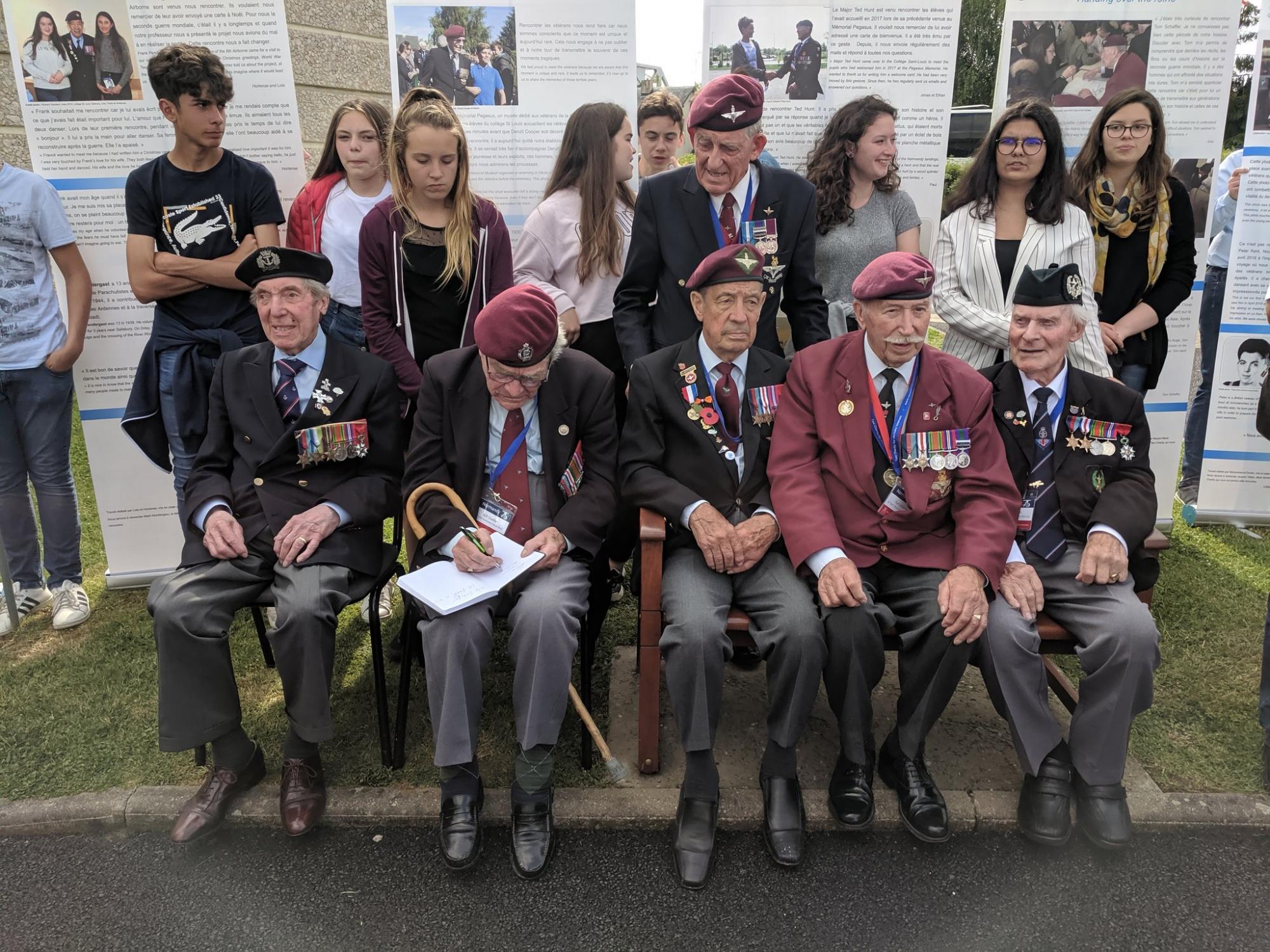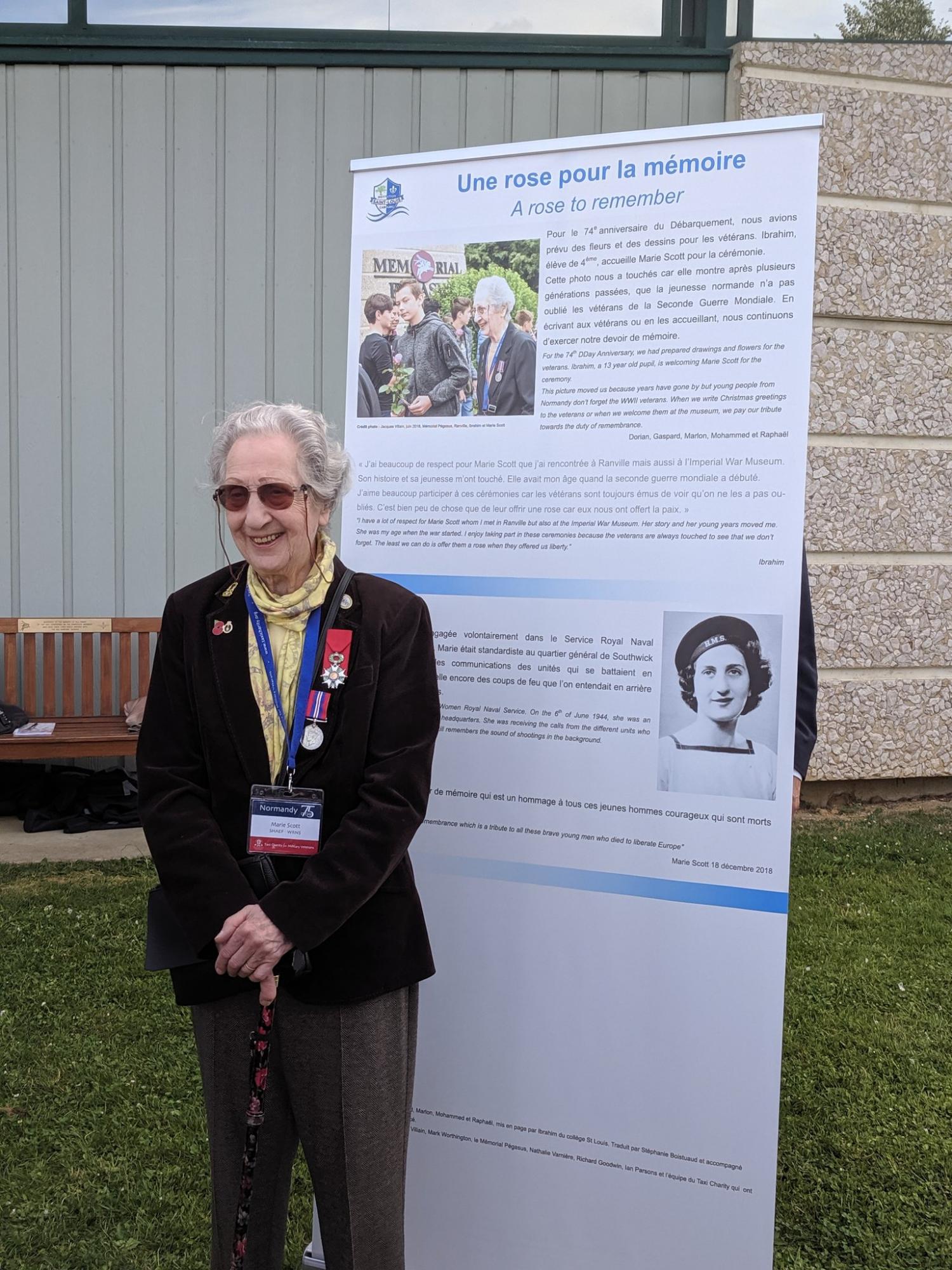 Reception at Caen Town Hall for the Veterans who were warmly welcomed by local dignitaries and schoolchildren.
The Veterans were presented with commemorative badges to mark the 75th anniversary of D-Day.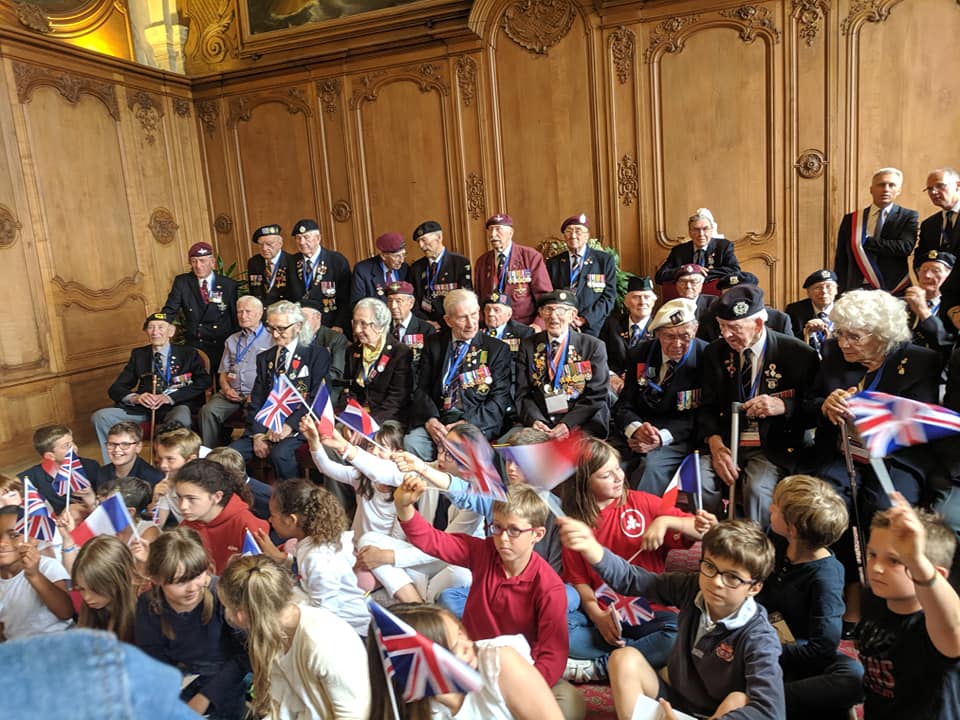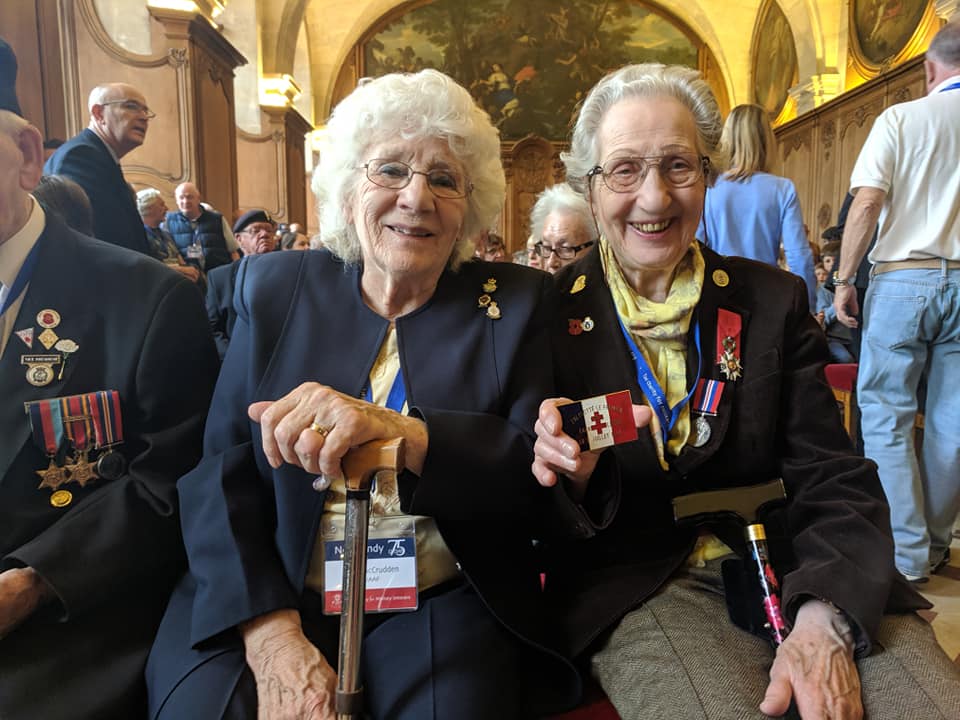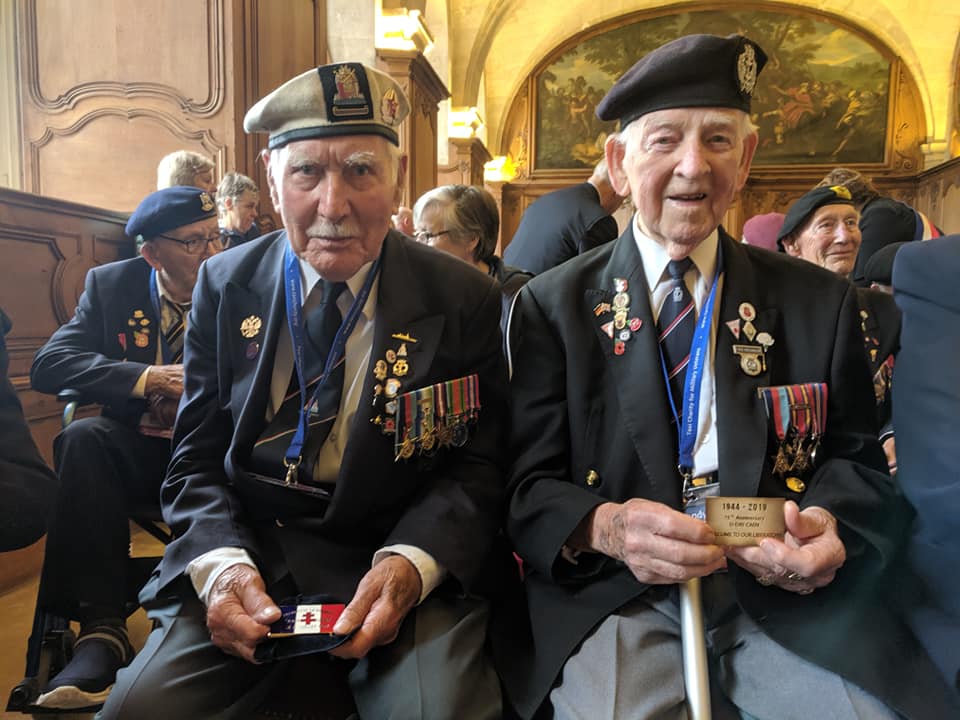 Monday 3 June 2019
Old friends arrive in Portsmouth ready to depart on Brittany Ferries to Normandy for the D-Day 75 commemorations.